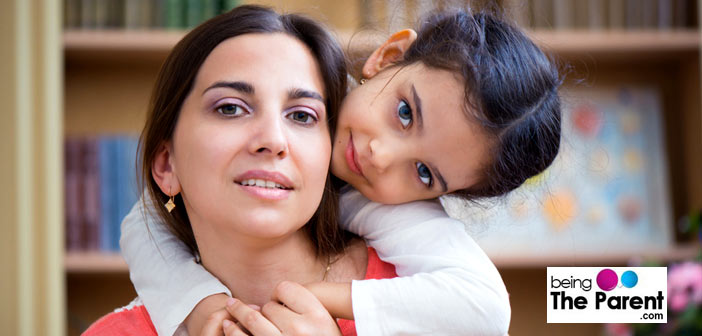 An Irish saying goes,"A son is a son till he takes him a wife, a daughter is a daughter all of her life." Your daughter, in modern world is the one who will unconditionally support you emotionally as well as financially. Yes, today she might be obsessed with her frilly clothes, pink shoes and tote bags, but it's your duty to ensure that she doesn't grow into a pompous drama queen. Infact, mixed signals from the so-called modern worlds leaves our girls puzzled and perplexed , as they are expected to blend in the social scenes but as per the social conventions. The years ahead would be tricky for your daughter, and times such as now, require a conscious effort by the parents to raise confident girls.
12 Tips To Raise Confident Daughters
Make her stand her ground: Encouraging assertiveness without being rude is a must-learn lesson for your daughter. Tell her to stand up for her feelings, and express them. She should be able to take her ground when someone bullies her or talks mean with her. Tell your daughter to express her likes, dislikes, opinions and stand her ground. Ask her to voice out if someone is being mean or nasty to her or she does not feel comfortable being with someone. Teach her assertiveness
Be strict with studies: Although girls are less fussy with academics, you need to get her back on track if she is less interested in studies. Instill the importance of good education in present competitive world. Polish her skills and encourage her to pursue her goals. You can encourage her by citing the names of famous women role models who excelled in academics and carved their names in different fields
Idolize a female personality: Inspire her with the life stories of successful women from different fields. See who impresses her and encourage her to follow that personality in news, newspaper and magazine. Show how confident women look as newscasters, stock exchange analysts, IPS officers and politicians
Sign her for sports: Growing up doing home science because you think so is going to make her life like a frog in a well. Sitting whole day indoors all dolled up will not do any good to your girl. Move her out of her comfort zone. Take her out, encourage her to play outdoors. This will increase her body strength and make her less hesitant. Inspire her to challenge her body and take up sports. This will boost her poise and make her comfortable about her body. Give her the option of choosing her sports, and support her for her choices – beginning now. Besides, physical activity is necessary

Hone her skills: Girls are likely to be slow with math and spatial skills. Identify if she needs extra coaching. Don't let her escape with the stereotype that "It's OK, girls are naturally less skilled in math and chemistry". All girls are not alike, and don't expect her to get A's every time. Guide her
Teach her to love herself: Tell her that skinny barbies are not real. She must eat a balanced diet and exercise as it's important for her growth. Help her develop a healthy body image. Explain that appearance is not everything. Tell her she is beautiful. A pleasant personality with confidence and neat dressing is enough. Let her understand that the biggest statements are made by people as they are, and not as per their outward appearance
Set rules: All toddlers, girls and boys alike kick, hit and bite. Enforce no hitting rule for your girl too. Don't pamper her much that she grows into a haughty lassie. If necessary, let her earn toys. Discipline is paramount
Shun that snob: Fathers are particularly charmed by their little princess. If you will confirm to all her demands she will become stubborn and would expect you to fulfill her wish the moment it's out of her mouth
Don't be overprotective: Girls raised under protective shadow of parents tend to be less independent. They will look up to you in face of trouble. Help her develop problem solving skills and tolerate disappointment
Tame the girly attitude: With the bridging gap between genders, it's essential to be tough, independent and sanguine. Teach her to build her physical stamina as well as mental strength. Encourage her to get competitive and do not be super eager to help her. Remember words like "petite, princess, darling and baby" are outdated
Refrain from making assumptions: Based on her sex, do not make assumptions on her strengths and weaknesses. Do not be someone who thinks that girls can't do some things that boys can. Be close to your daughter and follow her cues as to where lies her strengths and what are her weaknesses. While you can encourage her strengths, take steps to improve her weaknesses
Praise- but be specific and real: Appreciate her if she shows improvement in some subject, or her grades improve. When you praise your daughter, make it concrete and real. If she's done well in naming the countries, tell her that she knows the countries' well. Dig deep and be specific when you praise or reward her, so that this helps her gain imperative qualities like self esteem
Your darling daughter should not be insecure or a "people pleaser". Support her in accomplishing her responsibilities and evade sexism. Do not differentiate between your girl and boy child. It will lower her morale and self esteem. Ensure she has good company of friends. As your little baby girl matures you are likely to be added into her gang of friends. So cheers and wait for your new buddy!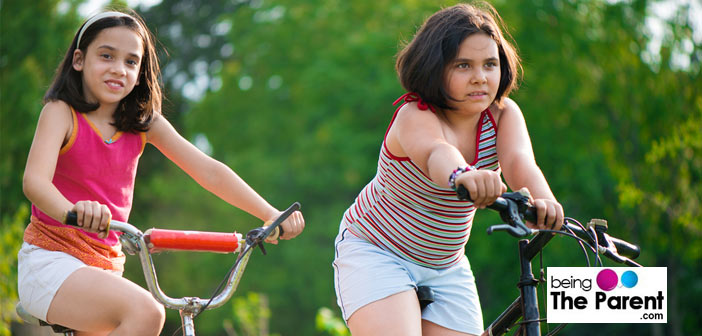 Interesting Facts About Raising A Daughter
Given those lessons, here are a few interesting facts on raising a toddler girl:
Easier to deliver: Girls are comparatively easier to deliver due to lesser weight and tinier size. Woohoo! Another reason to wish for a girl child!
Better communication skills: Your baby girl will be more chatty as she will quickly grasp vocabulary, pick on sentences and use gestures
She's a face reader: She will be able to gauge your facial expressions as well as gestures very early. Try to name her feelings. You may say ,"Are you sad that I didn't buy you the butterfly clip?" And you will be amazed the next time she says, "Mommy I am sad you didn't get me the new dress"
She may be a pirate or a princess: Your little miss will choose dolls or guns is affected by the amount of testosterone she's exposed to in your womb. The higher the testosterone, more the preference for trucks and cars. Don't stereotype her toys. Give her both and allow her to select
She'll ditch the diapers early: Your girl will soon relieve you off her toilet duties. She will be easier to potty train, cease diapers and stop bed wetting earlier
You will be amazed with the out of the world imagination of your girl that can linger for hours. Nothing more soothing than dumping your worries and being mesmerized in the world of tea party with 'Barbie' and 'Snowhite'!