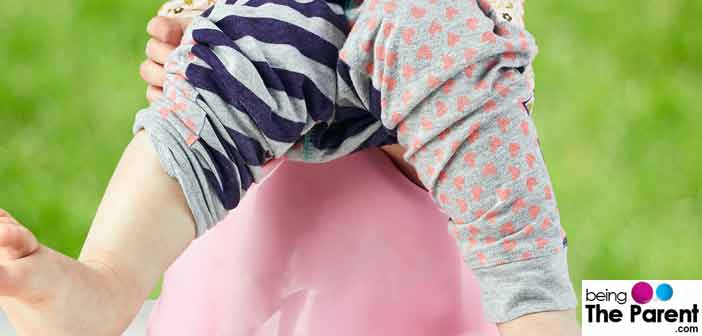 Potty training your little one should not be a forced act. That is the very basic idea. You need to understand that even the little ones feel embarrassment and discomfort with the act. It is definitely a difficult task, but patience defines the very idea of being a parent.
The 5 Important Don'ts Of Potty Training
Patience is the key You have to follow their lead and help them with the techniques, patiently.It will not help to get frustrated or angry because your child is taking too long to learn. In fact, your sense of frustration will only delay the training further as your child depends on your feed backs. Refrain from comparing and do not build unnecessary pressure
Understand there is no deadline: There is no fixed set of time for a child to learn, so avoid fixing deadlines. Some kids learn in three days, others may take three months. If you are going through a personal tough phase, please ensure that it does not affect the happy upbringing of the child. It is good to have deadlines, but hey! there is no urgency when it comes to potty train the kids
Not to start early: Do not be in too much of a hurry to get your child to be diaper-free. You will have to follow the lead of the child. Usually, soon after kids begin to talk, they also learn to express the need to go to potty. In fact, you have to teach your kid the need to express. Some parents start the training when the child is about 15 to 18 months old. It is the best time when your child is inclined naturally to be diaper-free
Do not force the training: Do not ever try to force anything. No negative connotations should associate with the training. For example, children are naturally afraid to sit in the toilet for grownups. Maybe, the bathroom itself is uncomfortable. Arrange a special toilet seat and take the fear out of the bathroom. Set up a bright light; keep it free of cockroaches, make it well ventilated
Reward, but do not overdo: Positive incentives are good but it should not form a habitual pattern. However, always remember to congratulate and appreciate your kid for doing it successfully. Occasionally, you should be gifting the toys. Many parents also use the favorite toys of their kids to help them acclimatize with potty training.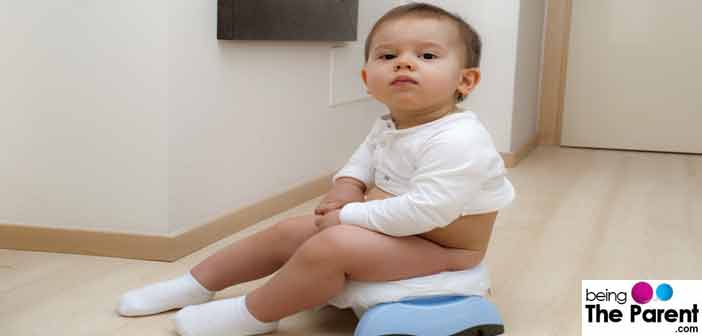 The 5 Important Do's Of Potty Training
Making the experience fully comfortable: You need to do everything possible to make the experience pleasant. Do remember that some children prefer both diapers and potty seats for some time in the beginning. Allow them the time to understand that a soiled diaper is uncomfortable to wear
Buy a good potty seat: It is very important that you have a good potty seat. Children are moody and they have their own imaginary world. Your child may not simply like the arrangement even when you have bought the most expensive one. This is very natural. First, you should try to help your child to acclimatize
Try all over again: However, if nothing works, and your child still does not like, do not hesitate to stop the training for now and start afresh some other day. If the child desires, buy a new potty seat. Set the framework again, begin by making it a pleasant transition. It is best to take your child along when you are shopping for the first time. This can get you purchase the right one in the first go. Always make sure it is good to use and does not have an uncomfortable design. At first, your child may not want to use the toilet for grownups. You will have to make the arrangements. Slowly inculcate the habit of using the bathroom by keeping the potty seat in there. Arrange a foot stool to reach the toilet seat
Carrying an emergency potty kit: Being new parents totally involves carrying an extra bag for childcare stuff when you are out. At first, only diapers and wipes should do. However, when your child is adjusting to the toilet seat, you will have to keep the extra necessary things. Your emergency kit should consist of extra pairs of clothes, underwear, diapers, wipes, disposable potty seat covers, and plastic disposal bags. You can easily buy a full kit online, or buy the different items separately, whatever suits you. Do not forget to pack in your child's favorite fairytale books and toys
Always prioritize the child's needs: Children are totally not bound by formal protocols of the society. So, they may need to potty right in the middle of a wedding reception that you are attending. Maybe, you are on a family vacation to the Taj Mahal, and your child needs to use the loo! This is actually a very common thing, and it makes up funny family stories.
You simply cannot avoid it or be frustrated. Just take him and stand guard as long as he is letting go the discomfort. Public bathrooms can be unhygienic, so the disposable potty seats in your bag should help.
Potty training is actually one of the funniest experiences of being a parent. It is pure delight to see the little one adjust with the world of grownups in their own ways.

Besides potty training, always remember to teach the hygiene of hand washing and cleaning oneself. All you have to do is to help your child grow a healthy habit.