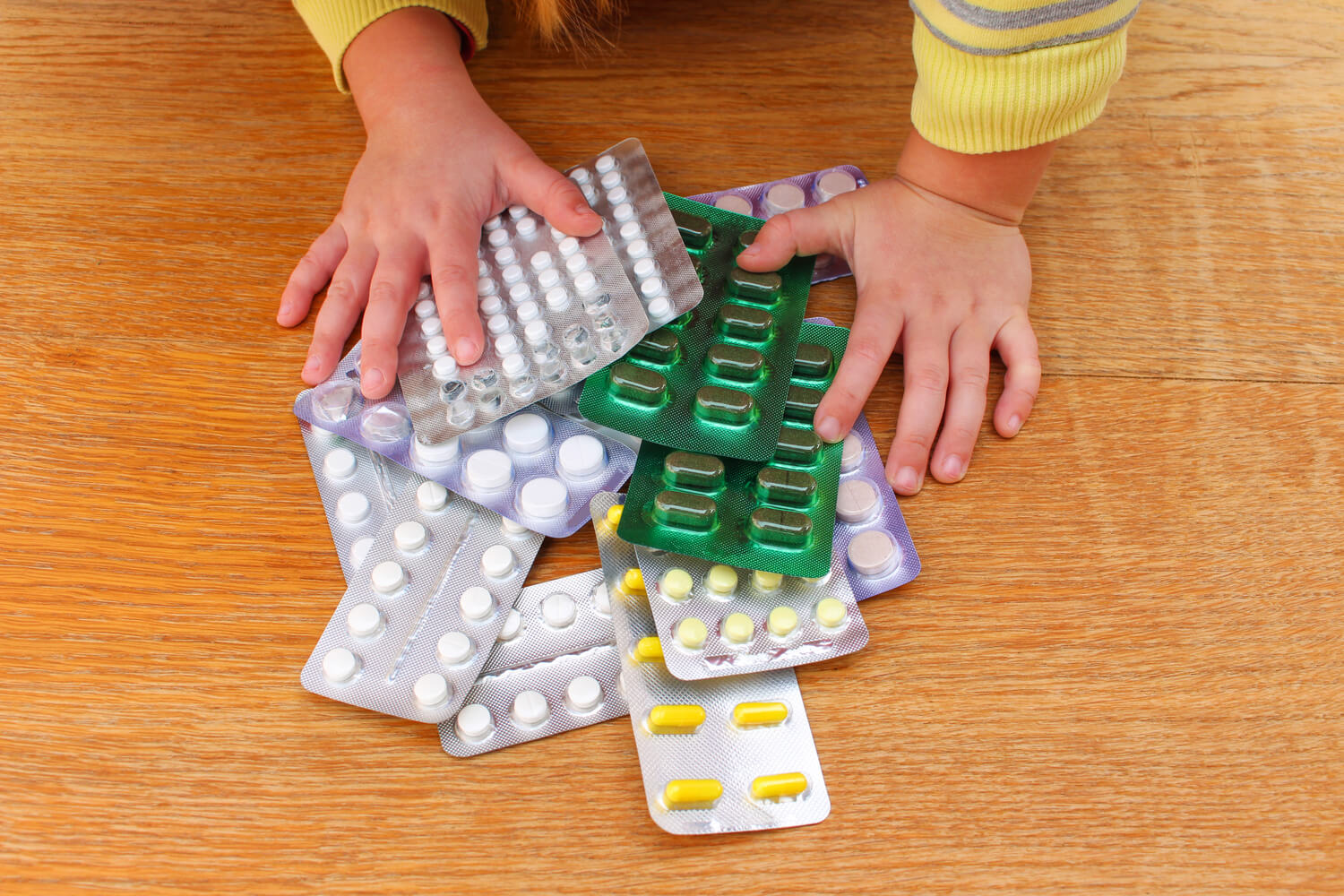 Accidental poisoning is a situation where one can get themselves poisoned. Babies are more often prone to accidental poisoning. Accidental poisoning in babies is not rare because they are fond of putting anything and everything they get directly in their mouths as they are not aware of the consequences of it. Strangely, almost 70-80% of child poisoning cases happen when the child is a year old till four years or so. It is very vital for the parents to be aware of such situations and prevent the baby from consuming or ingesting the poison as it can be harmful to the baby.
Babies love exploring and experimenting with their surroundings and they are bound to get into trouble. As parents, we should do a check and ensure there are no poisonous objects around, any sharp ones as well. There can be still many other household objects which can be harmful. So, it is important to get a know-how of such objects and dangerous goods and keep them away from the reach of the baby.
In This Article
Household Items Which Can Cause Poisoning in Babies
Poisonous items are present all over the house, from cosmetics to fertilizers to sprays among others. These are not poisonous in the literal sense, but if taken in excess quantity can be hazardous. Medications are one of the most common items that are picked up by a baby while exploring. It is important to throw all expired medicines and labels and keep the ones to be used away from the vision of the baby.
You would be surprised to know that there are many things found in almost all households that are dangerous if consumed by a baby. These are commonplace items that one cannot do without but they pose a great threat to the baby. Parents should be alert to items in the home that can pose danger.
Here is a list of items that can prove dangerous for your little one:
Cosmetic products
Cleaning Liquids
Naphthalene Balls
Medicines
Plants
Toiletries
Garden sprays
Alcohol
Make-up
Paints
Perfumes
Adhesives
Oils used for aromatherapy
Mouthwash
Cell batteries
Dishwashing powder/ liquid
Cockroach powder or ant powder on the floor.
Bleach
Shoe Polishes
Kerosene
Oven cleaners
Stain removal products
Mosquito sprays
Signs of Poisoning in Babies
Burning pain or blistering around his or her mouth with or without stains can appear if your little one swallowed something acidic (like bleach or other cleaning fluid). Poisoning is harmful to all and, most importantly, for the baby, so any unexpected ailments in the baby could indicate that he has ingested or swallowed poison.
As a parent, one must take the utmost care and look out for any signs which are sudden and disturbing for the baby. In case there is a doubt that the baby has ingested or swallowed a harmful thing, keep a tab on the symptoms below and seek immediate medical help.
Nausea
Sleepiness
Sudden stomach pain
Diarrhea
Burning in the mouth
Fever or chilly feeling
Vomiting
Drools more than often
Breathing problems
Loss of hunger
Rashes or boils
Headaches
Lips or skin becoming blue
Baby gets unconscious
[Read : How To Protect Your Baby From Poisonous Plants]
First Aid For Accidental Poisoning in Babies
Ingesting or swallowing poison by the baby could be life-threatening, as well. In many cases, an infant can unknowingly consume poison without knowing how dangerous it is for them. If your baby has accidentally taken in poison, there are some very important steps that should be taken to keep the baby safe :
It becomes important to know exactly what the baby has consumed, the quantity, and the time when the object or substance was consumed by the baby.
It is important to make a call for an ambulance.
Always keep samples of the poison ingested to show to the doctor or the ambulance staff so that they can figure out the issues and its aftereffects.
Process the CPR is it required.
1. Check What Poison the Baby Swallowed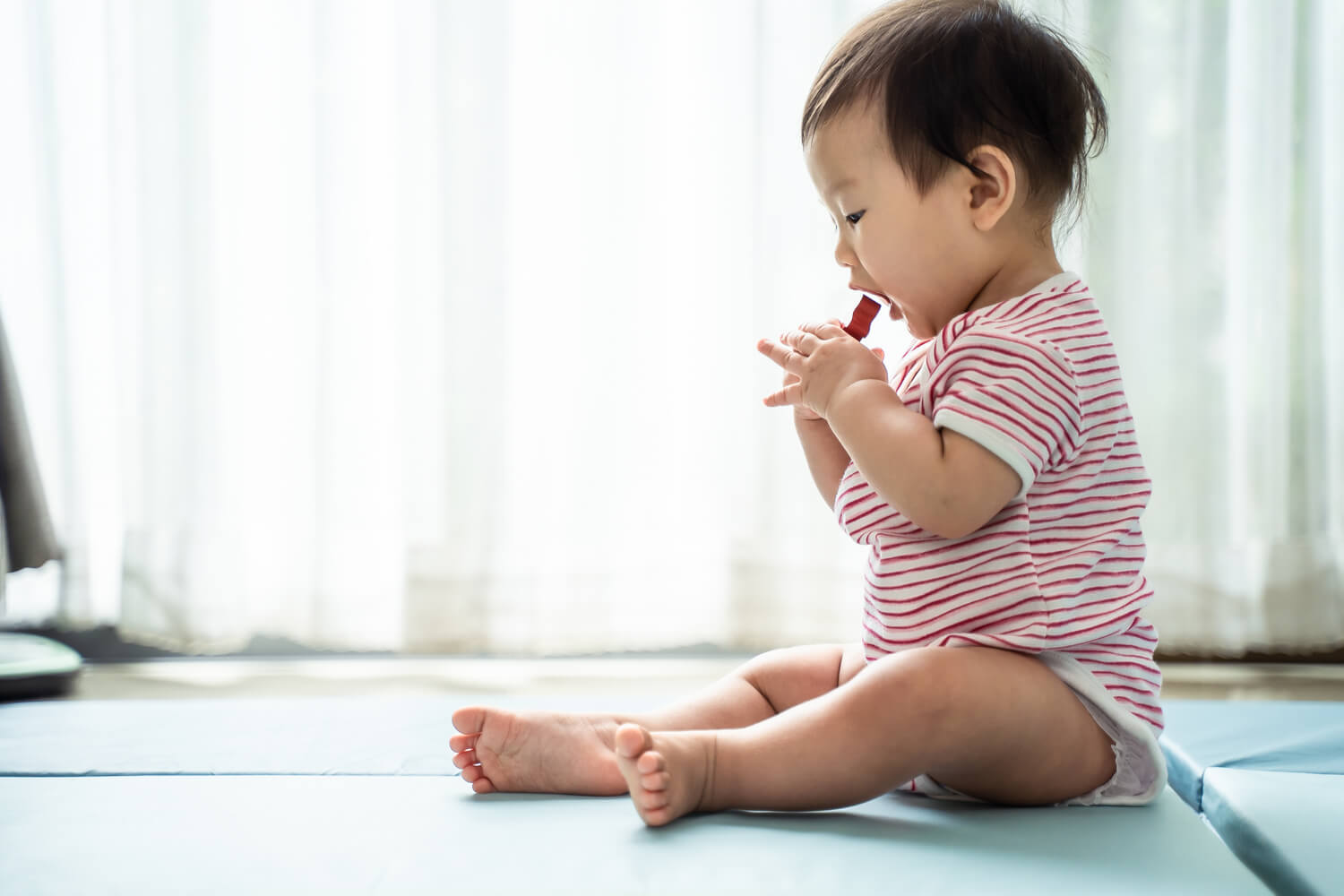 Look for any open or empty container of a toxic substance in their possession. If you find that they have accidentally poisoned themselves, do not panic. But remember that you will have to act swiftly and take the following steps.
Remove the poison from the baby immediately.
Make the baby spit out the substance or remove it with your fingers if it's still in their mouth. Keeping this and any other evidence of what the infant swallowed is recommended. This will help the doctor decide on the treatment course.
Be careful not to make the baby vomit.
To find out what to do, you should contact the poison control center or pediatrician right away
2. Poison on the Skin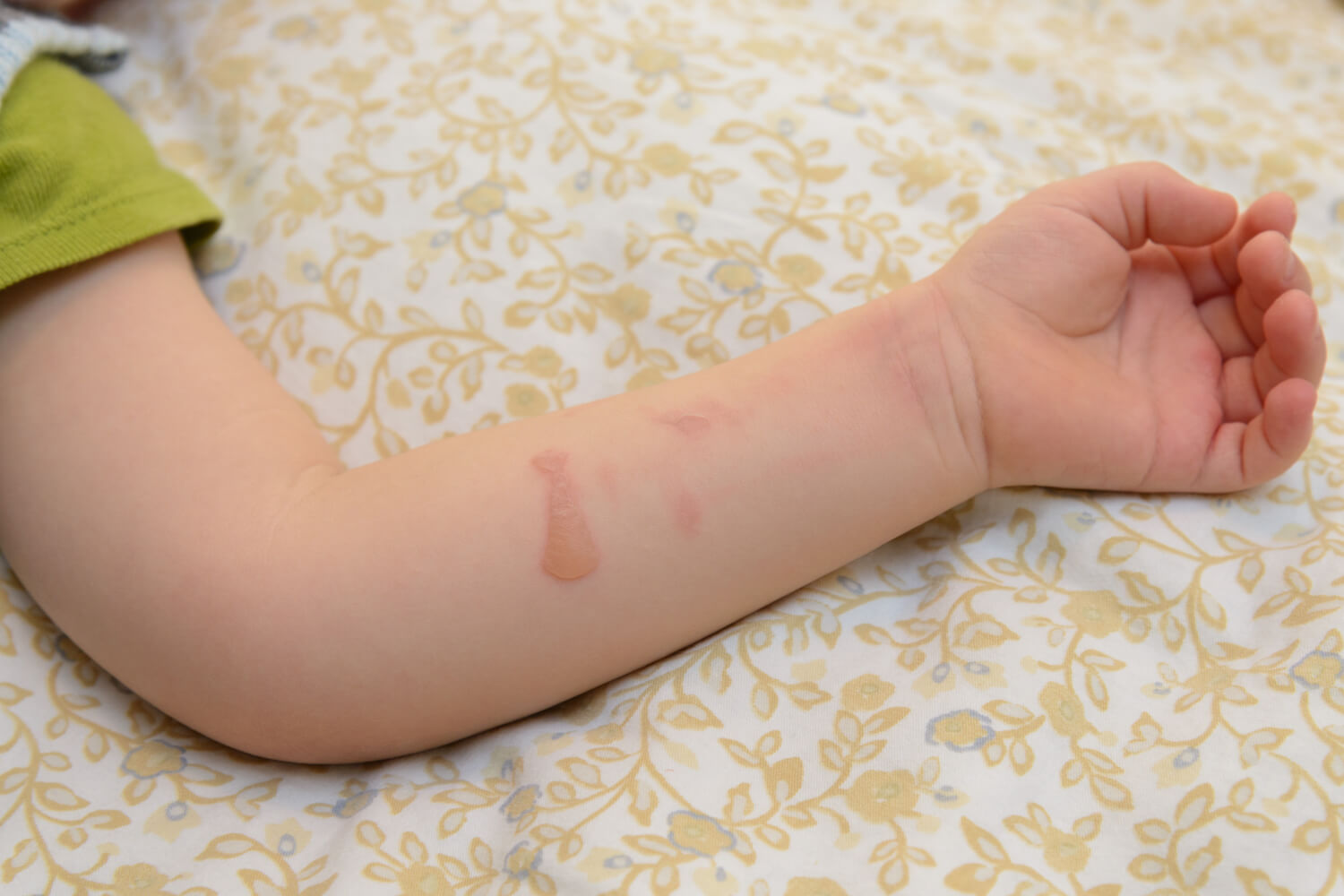 When your baby spills a chemical on themselves, you should take the following steps:
Ensure that all contaminated clothing is removed.
Rinse the area thoroughly with lukewarm. Never ever use hot water to rinse.
No matter how much your baby protests, continue rinsing for at least 15 minutes if the area appears to be burned or irritated.
Ointments, butter, and grease should not be applied to the area.
For more information, contact a poison control center and take the baby right away to the hospital.
3. Poison in the Eyes
When poison gets into the baby's eyes, you should take the following steps:
Pour lukewarm water, but not hot, steadily into the inner corner of your infant's eye while holding the eyelid open.
To ensure that the eye is thoroughly flushed, let the water travel across it to the outside corner. You can also hold your baby so you can rinse the eyes while another adult holds the hand. Alternatively, you can wrap your baby in a towel tightly and hold them under one arm while rinsing out the eyes.
For 15 minutes, flush the eye with water.
Please contact the hospital emergency for more information.
You shouldn't use eye drops, eyecups, or ointments unless the poison center suggests it.
4. Poison Breathed In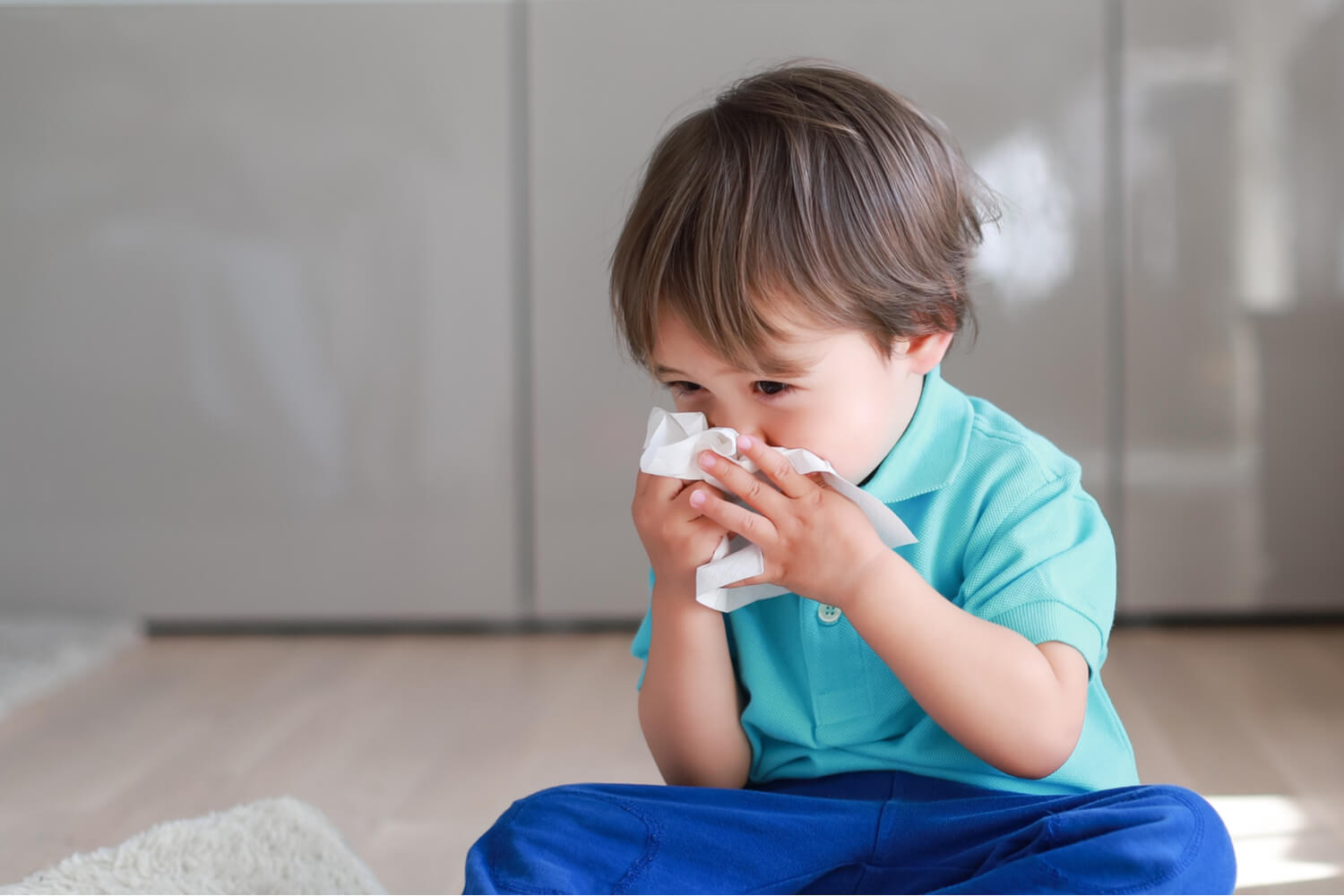 The following should be done if your infant breathes in gas or fumes:
Make sure that the baby gets fresh air as soon as possible.
Seek immediate medical attention.
For more information, contact the poison control center if your infant is breathing normally.
5. Emergency Situations
Take your baby immediately to the nearby hospital, which has an accident and emergency unit if he or she swallowed:
Button battery.
Sharp objects like pins.
Household chemicals like bleach.
Garden chemicals like weed killers.
[Read : What If Your Baby Chews or Swallows On Batteries?]
Preventive Measures For Accidental Poisoning in Babies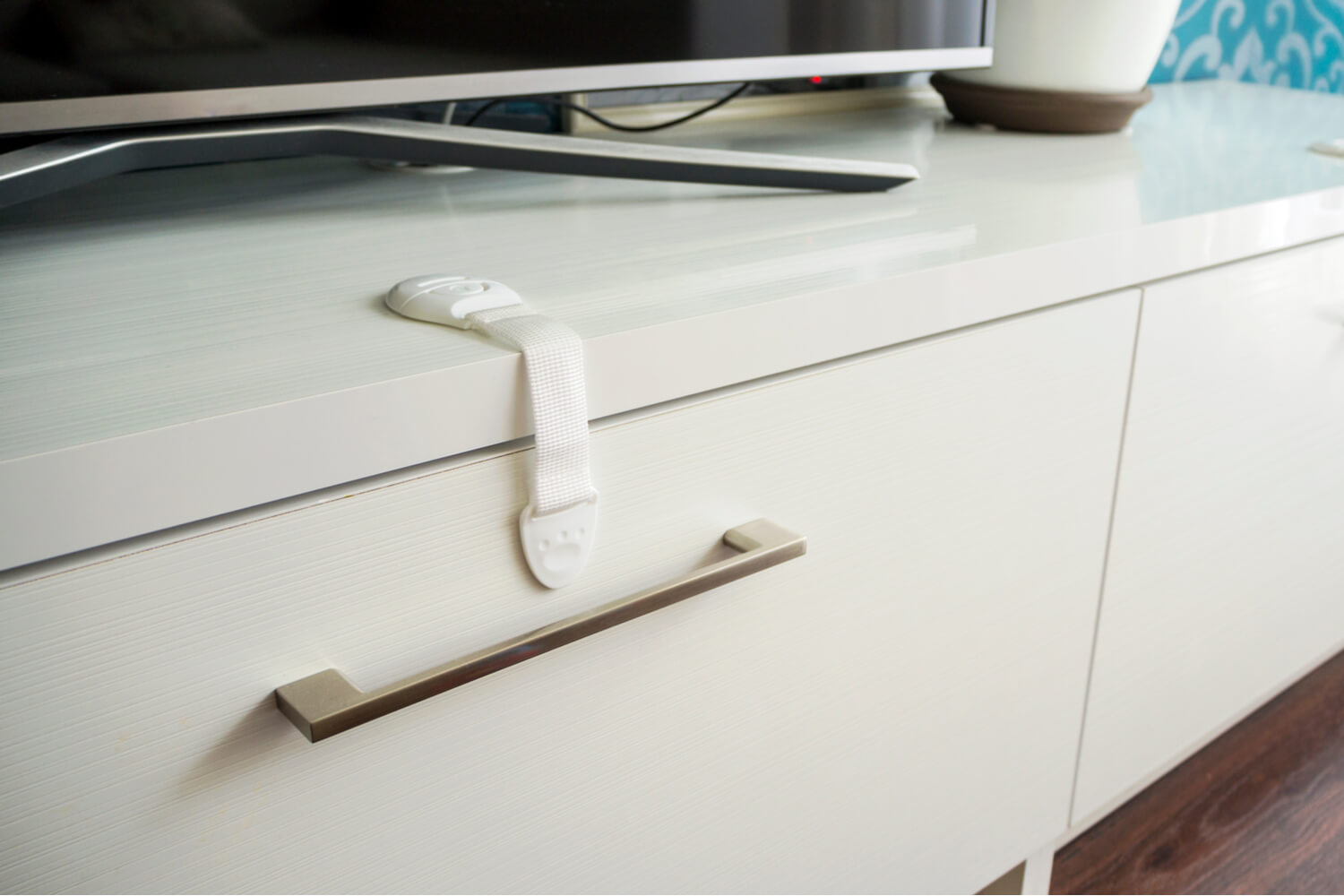 Poisoning in babies happens in different forms. It could be sprayed, splashed in the eye, could have come in touch with the skin, inhaled, ingested, swallowed. Babies generally accidentally poison themselves when they are at home, but this can also happen during an outing.
It has been seen that most of the time, parents, despite being careful, do leave poisonous substances or toxic substances well within sight of the baby. It is thus important to keep a checklist ready for all the stuff available in the house and label dangerous items. Hazardous items must be secured away safely from the reach of babies.
Some other preventive steps that can be taken are as below:
It is important to childproof drawers that contain hazardous or sharp objects or keep them at a height where the baby cannot access the same.
Do not rely on any childproof containers as they are not completely safe.
Never keep any medicines or pills in a place where the baby can access them.
Store all cleaning agents, fertilizers, pesticides, and sprays in their original containers or bottles.
It is prudent to always wash out any remains from cosmetic boxes and old medicine bottles.
When at someone else's place, ensure that the baby is safe. Carry all childproofing instruments with you.
Keep the bags containing cosmetics such as sprays, perfumes, etc, away from the baby's reach as inhaling them could be dangerous for them.
As babies grow, exploration and experimentation become their new toys. They try to fiddle with whatever they find interesting without understanding the consequences and dangers of accidental poisoning. It is the duty of the adult, parent, or guardian to ensure the safety of the baby and take all necessary precautions to keep dangerous material away from the baby's reach.
[Read : What Should You Do If Your Child Swallows Your Medication?]
FAQ's
1. Does Milk Get Rid of the Poison?
A glass of milk is not an antidote or remedy for poisons and does not protect the stomach from ingested chemicals or toxins. Milk does no more work than water when given after ingesting poison.
2. What is the Time it Takes For Poisoning Symptoms to Appear?
It depends on the type of poison the baby is exposed to. Symptoms of some types of poisonings may appear instantly, however, some act so slowly that 7 to 12 hours might pass before a first symptom appears.
Read Also: Childproofing Your Home For Poisons by Dr. Chetan Ginigeri