Parenthood is a lifelong process and undertaking the responsibilities all alone isn't easy. Raising a child as a single parent and carrying the responsibilities of a father and a mother together, is a commendable job. Early in the morning when the child gets up till the time he goes off to sleep, there is a long list of tasks needed to be done for him. From waking him up in the morning to his breakfast and his school, from his lunch to his homework and his playing time, from his dinner to his bed-time stories and what not, the list is endless. A single parent obviously, has an added responsibility to shoulder and has to act very patiently to fill in for the missing partner. Here are some of the many responsibilities that you have to undertake, if you are a single parent:
Decision making: Being the only parent of your child brings the responsibility of taking all the decisions, whether they are major or minor. You cannot take any decision in haste as it might affect the future of your kid, adversely. Which school will your child go to, what clothes will he wear, what toys he should have, what will he eat for his breakfast, lunch or dinner. From small decisions of day to day life to the major decisions of his life, all have to be made by you alone.
Helping your child develop the right attitude: Your child's attitude is the reflection of your attitude. If you have a p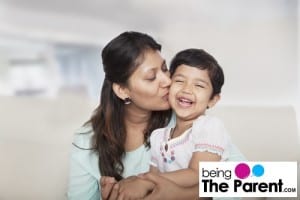 ositive approach towards life, no matter how many odds you have faced, your child will learn to beat the odds and will always place you as the ideal. Inculcate the right attitude in your child so that he is not ashamed or shy of the fact that he is being brought up by a single parent. In fact, he should feel proud of his only parent.
Taking care of your child and yourself: You are the only person responsible for the health and safety of your child and yourself too. Even if you have to battle hectic work schedules , you need to spend some quality time with him. During this time, both of you could share your feelings and build the rapport. Even if you had a bad day or are stressed out at work, you cannot take it out on him.
Added responsibilities: In the absence of your partner, you have to act like a father and a mother to your child. Remember, you have to fill the gap of the other parent in your child's life. So you have to be all the more loving and patient with him. You may be separated from your partner or divorced or may be your spouse is no more in this world, but your child does not understand your position and you mean everything to him.
Be a bread winner: Being a single parent naturally puts you in a situation where you have to look after your child all alone. You have to go out and work. You are the one who has to fulfil all the requirements of your child and you may not get any help from others. Never let any sadness or loneliness creep into your child's life and give him the best you can.
Always remember there is a supreme power to guide and help you. Single parenting can be stressful at times, so help from family and friends can be taken. Also ensure that you never say bad things about relationships to your child – he may start basing his life on your opinions. Yes, life might have been unfair to you, but an innocent child still needs all your love and care.