Women often become chaotic when they are unable to distinguish between PMS and pregnancy. Are You Pregnant Or PMS-ing? George Santayana has rightly said, "Chaos is a name for any order that produces confusion in our minds."
PMS or premenstrual syndrome is also termed as PMT (premenstrual tension) and includes emotional symptoms that may or may not associated with physical symptoms associated with a female's menstrual cycle. Women who try for pregnancy for the first time tend to have a difficult time distinguishing between pregnancy and PMS. Most women who have had children before will actually tell you that the symptoms are more or less similar.
Often the PMS symptoms are confused with the early symptoms of pregnancy. want to know Are You Pregnant Or PMS-ing? This confusion can be cleared by doing a pregnancy test that confirms conception.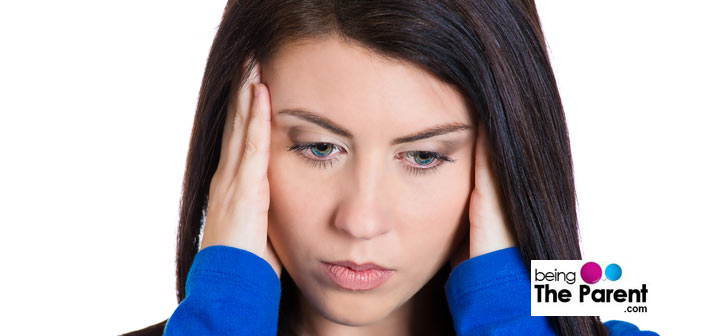 ---
Common symptoms of PMS 
Symptoms common to PMS and pregnancy
Positive Pregnancy Tests
---
Common symptoms of PMS
Tension and Anxiety
Bouts of Depression
Bad Motivation
Sleep Issues
Headaches
Acne Breakout
Tender Breasts
Bloating
Mood Swings
Diminished Attention Span
Fatigue and Aches
Are You Pregnant Or PMS-ing?Symptoms common to PMS and pregnancy
The below symptoms can be observed during both the PMSing stage and early pregnancy stage. It gets complicated because the earliest signs of pregnancy and PMSing generally occurs a few days before you have or miss your periods.
1. Aversion to Food or Food Cravings
During early pregnancy a woman usually develops an intense dislike for drinks and food that she earlier used to like.
The mere odor of certain food items can cause severe nausea. Sometimes pregnancy can also make you crave eagerly for food articles
2. Mood Swings
During PMS most of the women experience mood swings because of hormonal imbalance during pregnancy, they become wild as the mood swings are intense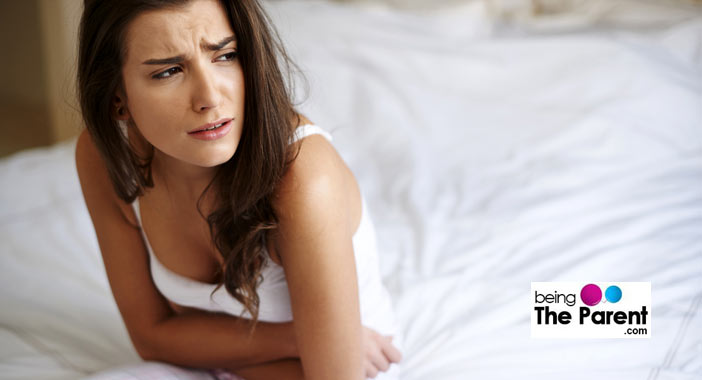 3. Bloating
Bloating is the quite a common symptom of PMS while during pregnancy, it becomes very disturbing and renders the expectant mother uncomfortable. Find out home remedies for bloating here.
4. Alterations in Urine Passing
Increased frequency of urine is an important sign of pregnancy. This is due to the changes in hormonal levels responsible for urine output. Find out everything about urination during pregnancy here.
5. Fatigue and Tiredness: Are You Pregnant Or PMS-ing? 
Fatigue is seen as a feeling of sluggishness and tiredness in PMS while it is severely pronounced in pregnancy. Tiredness is an important early sign of pregnancy
6. Breast Tenderness
Breast tenderness or sensitivity of the breast and adjacent tissue can occur due to excessive levels of hormones. This tenderness is seen in PMS, but is more pronounce din pregnancy
7. Nausea
Nausea or 'feeling of vomiting' can occur in premenstrual syndrome, however, it is more pronounced in pregnancy
8. Aches and cramps
You might feel achy both during pregnancy as well as PMS, but the intensity of aches is more pronounced in pregnancy
9. Elevated Body Temperature: Are You Pregnant Or PMS-ing? 
The body temperature is elevated during menstrual periods, but this for short spans. If the body temperature stays high for long span, pregnancy should be suspected
10. Missed Periods
Skipping a due period is a common sign of pregnancy, but not the most reliable one. Further tests should be done to confirm it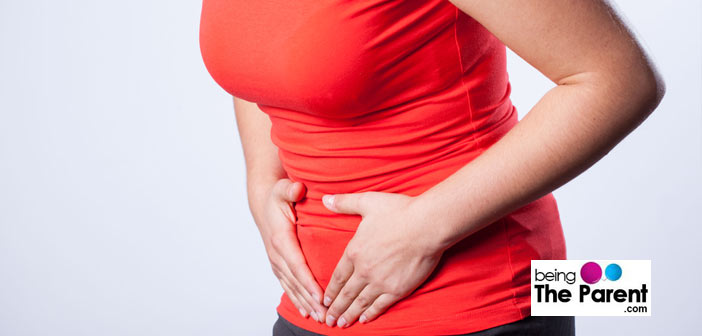 PMS symptoms appear one or two weeks prior to your expected period. The symptoms usually appear after ovulation (after 14th day of your menstruation). The symptoms of PMS disappear once your periods begin and return two to three weeks after the menses.
Are You Pregnant Or PMS-ing? The symptoms of premenstrual syndrome vary from person to person some women experience mild symptoms while others have severe forms.
Swollen tender breasts, tiredness, bloating, depression, anxiety, mood swings, food cravings, joint and muscle pain and menstrual cramps are the common symptoms of PMS. PMS affected women can have some crazy mood swings. They might be laughing one moment and crying the next. Are you amazed as to what is wrong with you? Actually, nothing is wrong. It is due to the hormonal imbalance.
Positive Pregnancy Tests-
Pregnancy tests are the most reliable to establish whether the symptoms are due to PMS or pregnancy.
Is it pregnancy or PMS? It is the frequent question asked by women experiencing the above listed symptoms unless they confirm their missed period by pregnancy tests. Without the pregnancy tests it is quite hard and difficult to distinguish PMS from pregnancy.
Experiencing irritability, non-quenchable hunger, annoying sore back and low level of energy are the uncomfortable and unpleasant symptoms that can be seen in both PMS and pregnancy. The symptomatic similarities can make it difficult for you to comprehend the condition. You can consult a gynecologist and clarify the situation.
According to the doctors, whenever a woman experiences fatigue, nausea, lack of energy, mood swings, discomfort and aches, it is always better to conduct a pregnancy test and confirm pregnancy.