A breast pump not only helps you pump out excess milk to store but also helps with regulating or increasing your milk supply as it tricks the body into producing more milk for baby demands. Using a breast pump is very easy but how do you clean one? Let's talk about it in detail.
How do you clean breast pump parts?
Breast pumps may come with few or many parts depending on the type you are buying. In general, these are the steps you need to follow in order to maintain hygiene while using a breast pump: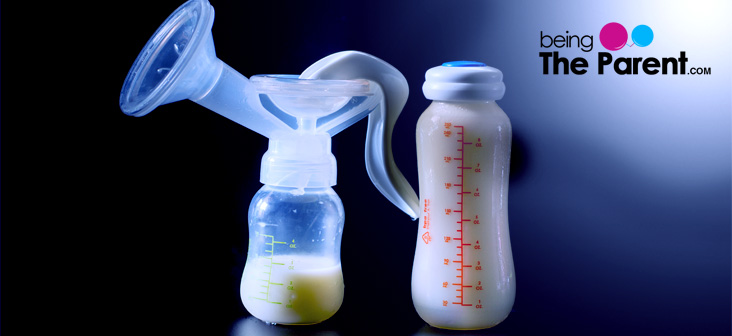 Before Use:

Always clean your hands before using any product associated with babies. Carefully assemble all breast pump parts. Check for any signs of mold formation or any fungal growth. In case you find any traces, replace immediately.

After Use:

Once you have used the pump, store milk safely and start cleaning process without causing any delay to avoid bacterial growth.
Start by cleaning the pumping area. You can take anti-bacterial wipes, dishwashing soap or baby product cleaning liquid with some warm water to clean parts such as power switch, dials and main body.
Next step is to clean all parts that have come in contact with milk like connectors, tubes, membranes and milk bottle. Rinse all these parts to remove any breast milk and then clean by using scrubs, your hands, soap and warm water. Allow all the parts to completely dry before next use. For extra protection, you can sterilize or boil removable parts that come in contact with breast milk.
How to clean electrical breast pump?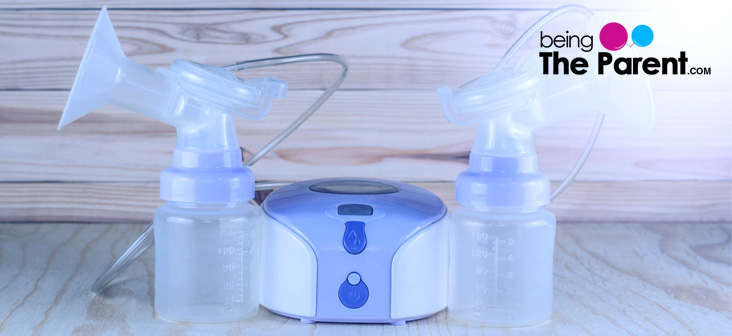 In case you use electrical breast pump, you can avoid washing or cleaning the parts that have never come in contact with milk like caps, tubes and main body. For the parts that do come in contact with breast milk, you can use cleaning methods like boiling, sterilizing, soap solutions, dishwashing liquid and scrubbing. The idea is to remove any traces of milk that could lead to bacterial growth and health hazards for your little munchkin. After cleaning, always dry the parts on a clean towel and store safely for next use.
How do you clean breast pump tubing mold?
There are chances of mold formation inside breast pump tubing. You must always make sure you inspect your pump for any such growth before use. If you see any mold you can follow the steps:
Remove tubing from the tube connector regions.

Rinse or wash tubes with running water until mold is visibly removed.

Wash the tube with warm water and soap solution.

To ensure extra safety, sterilizing or boiling is a great option.

Dry the tubes completely before next use. Remember that any moisture will increase chances of getting mold again!
How do you clean breast pumps at work?
In case you are a working mom, you would have this question in mind for sure. Well, it's easy:
Rinse clean your breast pump parts that have come in contact with breast milk. You may not clean the other parts.

You can carry liquid soap solution so that every time you use breast pump at work, you can wash your breast pump parts with warm water soap solution but remember to dry them completely.

Carry spares in case you could face any problems for cleaning.

Carry sterilizing bags or small sized sterilizer machine.
Are breast pump parts dishwasher-safe?
While some parts are completely dishwasher safe, others are not. Parts like pumping machine, breast shield, inserts, cylinders etc are not dishwasher safe. Also, it is not necessary to clean them regularly. Simply using a wet wipe would do the trick. However, parts like tubes, bottles are safe and should be kept on top row of dishwasher.
There is no harm in being extra cautious when it concerns your baby's health which is why we recommend speaking to your doctor when using such products so that you can be sure about the safety and hygiene of your little bundle of joy!