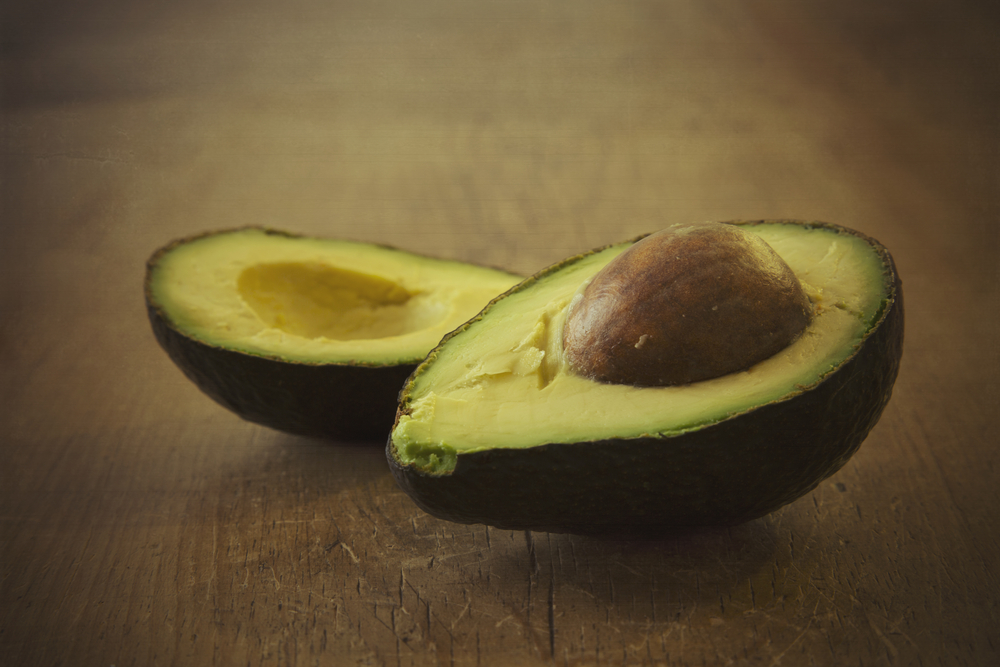 Babies are the most significant part of one's life and no one leaves any stone unturned for their proper nutrition and development. Exotic fruits are readily available these days and since they are densely loaded with nutrients, it becomes must for the parents to give it to their babies.
Gone are the days when kids were only being given apples, bananas, mangoes, oranges, papaya, etc. In the present time due to globalization, one has access to almost all exotic fruits even though they are slightly higher in price but their health benefits cannot be overlooked and parents make it a point to offer them the best. Avocado has been labelled as the "Nature's Perfect Food", as it is nutrient- dense and also enriched with minerals, fats and vitamins which are important for the overall nourishment for the baby. It has a rich, creamy and soft texture that makes it a choice for the kids and is very easy to digest as well.
Can You Give Avocados For Babies?
This is one of the preferred choices for the kids. It is even an excellent choice for a wholesome, balanced and nourishing diet. This fruit can be given in a mashed state or even with other foods. It is an ideal choice for infants and it has a sweet taste which is liked by the taste buds of babies.
When Can You Give Avocados For Babies?
It is smooth and creamy once it is mashed- it should be given once the child shifts to a solid diet. They can be offered between 4-6 months. Babies are in need of fats, proteins, carbohydrates in the growth span of the first and second year.
Do Avocados Make Babies Constipated?
It has been proven by studies that the consumption of avocados does not lead to constipation problems. Rather, doctors suggest giving avocados once they start the weaning process as they are easy to digest and loaded with nutrients. The presence of healthy fats in avocados are crucial for proper growth and even for the brain development.
Can Babies Be Allergic To Avocados?
Avocados do not have allergen properties like other fruits. If at all an allergy happens it is not a major one and is more confined to oral, skin or digestive discomforts. Yet it should be noted that if the discomfort is more, immediate medical assistance should be provided before the situation worsens.
How To Make Avocado Baby Food?
The avocado can be pureed in the blender until it becomes smooth. Water can be added to get the required consistency. If the baby prefers creamier texture then the avocado puree can be made along with breast milk or formula rather than water. For babies who are 10 months and more, the avocado should be mashed with a fork and not pureed
Can You Freeze Avocado?
The consistency will definitely get affected by freezing, but, Yes,  you can freeze avocado as its taste remains fine. For freezing avocado, the best option is to puree the avocado. You can add a drop or two of lemon juice to maintain its bright colour (or else it will start browning). Again, it is just optional and never attempt it if your baby is allergic to citus fruits. Now move it to a covered container for freezing.
Don'ts:
Never  freeze the puree if it is mixed with breastmilk
Never freeze whole or sliced avocado unless you need to make puree.
Benefits Of Avocados For Babies
Boosts Immunity in infants:  Avocados are not only loaded with vitamins, minerals and proteins but even with manganese, copper and zinc which help in the child's development. Apart from that, it has an abundance of Folate, Niacin, Vitamin C and E that boost the immune system of the baby.
Improves Eye health and vision: Due to the presence of antioxidants like lutein and zeaxanthin, the eye health and vision gets improved.
Helps for Babies growth: There are ample amount of fats in avocado that is essential for the physical as well as the mental growth of the baby.Fats are also required for the proper development of the brain.
Essential for healthy development of nervous system: This fruit does not have sodium or cholesterol but has all other vital components that are required for enhancing the health and even promotes the growth and development of the nervous system.
Avocado Baby Food recipes
1. Avocado And Banana Mash
Take a  ½ piece of banana and ¼ of the avocado
Mash it by using the back side of the fork till a smooth consistency is achieved.
For a creamier one, add breastmilk or formula milk and mash until the required consistency is achieved.
2. Sweet Potato And Avocado Puree
Take 1 small sweet potato which has been washed, peeled and cut into cubes, cook it in boiling water for some time till it is soft.
Drain the water and let it cool.
Now take 1 ripe and fresh avocado, peel and dice the same.
Mash the sweet potato and avocado in a bowl till it becomes smooth.
Serve this concoction to the baby but only 1 or 2 tablespoons at the most.
Freeze the rest of the mix.
3. Chicken And Avocado Puree
Take boiling water, and add 1 boneless and skinless chicken breast and cook for about 10 minutes.
Once cooked properly, drain and cool and dice it.
Now take 1 fresh avocado that has been peeled, halved and diced.
Put chicken and avocado in a processor and blend till smooth, adding water if required.
Serve 1 or 2 tablespoons of this mix.
Freeze the rest in 1 ounce of ice cube trays.
Thus we can say that Avocado has transpired as an absolute winner surpassing bananas, apples etc., even though they are more famous with the kids as they offer the maximum amount of nutrients to the kids. It is the only fruit that has an abundance of fatty acids and comprises about 20 types of vitamins as well as minerals.