Babies are cute cuddly little whirlwinds of activities, aren't they? They bring a lot of joy into our lives, but can also turn them upside down. Having a baby is a life-changing decision.
You're pregnant now and, naturally, very excited about giving birth to a new being. But there's also a lot anxiety – you want the baby to be healthy, and may feel worried about slow growth and birth defects.
A baby may be born with a birth defect, which is a condition caused by a complication while the baby is developing in the uterus. It could be physical like a clubfoot or extra fingers and toes. Or it could be something that cannot be seen immediately, and is noticed later in life, like a heart defect or an inability to talk or hear.
Some of these conditions are genetic and passed down from the parents, while others are due to fault in the chromosomes. These are beyond your control, and you can't possibly prevent them. But there are also some other birth defects that may be caused by infections or improper care during pregnancy. These defects can be prevented if you take some precautions while you are expecting.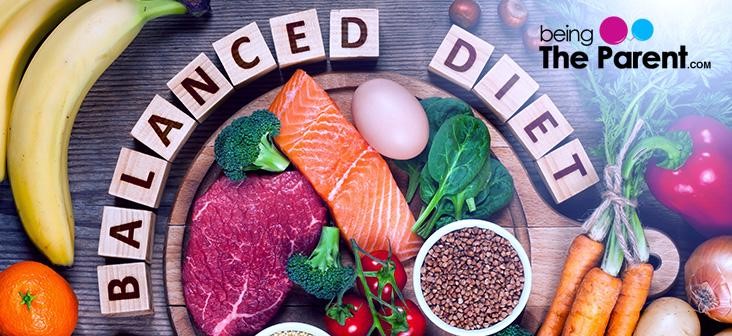 Most of the birth defects occur in the first trimester of the pregnancy. By adopting a healthy lifestyle, you can increase your chances of having a healthy bonny baby. Here are some steps you should take that will help to keep birth defects at bay:
 Plan ahead. Consult a doctor once you've decided to have a baby. She will check if your body is ready for pregnancy, and will also analyse your family medical history and its possible effects on your unborn child.
Take Folic acid daily. Vitamin B9 or folic acid helps the baby's spine and brain develop normally. The mother-to-be needs enough folic acid in her body through the pregnancy.
Say no to all harmful substances. Avoid alcohol, drugs and smoking (including passive smoking) during this phase of your life. These are not safe for your baby. Stay away from chemicals, fumes from paints, pest killers, etc. Exposure to them can lead to low birth weight, premature birth, cleft lip, or other problems. It may also result in miscarriage or a stillbirth.
Take prescription medications with care.  Consult your doctor about antibiotics or any medications you are taking for thyroid, diabetes, cancer, or other ailments. These also pose potential risks for the baby.
Start prenatal care at the earliest. Visit your OB-GYN regularly. She will monitor the foetus through regular checks and scans to ensure that the baby is developing normally.
Ask your doctor about an early pregnancy-screening test. Tests like a carrier test, or screening and diagnostic tests, can help reveal any potential or real birth defects or genetic disorders.
Take care to keep chronic conditions like diabetes, thyroid and hypertension under control. These can get aggravated during the pregnancy period and pose a real danger to your child.
Safeguard your baby against infections. Some of them cause birth defects -take precautions to avoid them during your pregnancy. Be sure to have your tetanus shots as well as vaccinations for infections like German measles. Wash your hands regularly, especially before handling food.
Have a well-balanced diet. Make sure you are getting your daily nutrition through your meals. While it's true that you're eating for two, you need to make sure that you choose healthy and safe foods. Avoid foods that contain toxins like mercury, salmonella and listeria, which can impair hearing and vision as well as cause brain damage.Do not eat raw fish or shellfish. Make sure you cook all meats and eggs fully. Also wash all fruits and vegetables thoroughly before eating. Limit your intake of salt.
Make smart and healthy lifestyle choices. Stay active during pregnancy. Exercise regularly, and maintain a healthy body weight. Obesity can be dangerous for you as well as the baby.
Nature takes its own course; make the nine months of your pregnancy the most exciting time. Be happy and stress-free. Prepare for the safe arrival of your bundle of joy by taking good care of your body – give her a healthy start in life. After all, only if the mother is healthy and strong the baby is going to be healthy!