A mother's love and care makes her worthy of a lifetime of payback and appreciation. A mother is special and has no substitute. She is divine, and her presence not only provides you with comfort but she is an inspiration too. A mother's work is never done. She works from dawn to dusk to keep you warm. Her love is pure and endless. She loves you no matter what. So Mother's Day is the right time to show her how much she means to you. Mother's day is the perfect time to celebrate the beautiful bond that you share with your mother. It is a celebration of motherhood. Every child has a lot of unspoken things for his mother. Mother's Day is the perfect occasion to express yourself to your mother.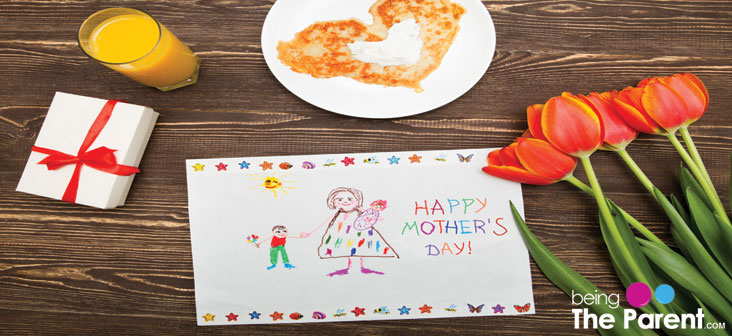 30 Most Beautiful Quotes For Mother's Day
In the month of May, every second Sunday is celebrated in honor of mothers as Mother's Day. This is the time to honor the biggest role model of your life – your mother! After all she is the person who believed in you when no one did. Since we have the occasion, here are 30 most beautiful and inspirational Mother's Day quotes. These pinnable quotes on motherhood are perfect to let the most important woman in your life know how important she is to you. So here we go.
God could not be everywhere, and therefore he made mothers – Jewish Proverb
A mom's hug lasts long after she lets go – Unknown
Motherhood: All love begins and ends there – Robert Browning
Mother – that was the bank where we deposited all our hurts and worries – T. Dewitt Talmage
A mother's arms are more comforting than anyone else's – Princess Diana
A mother is a person who seeing there are only four pieces of pie for five people, promptly announces she never did care for pie –Tenneva Jordan

A mother understands what a child does not say –Author Unknown
A mother's love for her child is like nothing else in the world. It knows no law, no pity, it dates all things and crushes down remorselessly all that stands in its path ―Agatha Christie
Mother is the name for God in the lips and hearts of little children – William Makepeace Thackeray
I realized when you look at your mother, you are looking at the purest love you will ever know —Mitch Albom
A mother is the truest friend we have, when trials heavy and sudden fall upon us; when adversity takes the place of prosperity; when friends desert us; when trouble thickens around us, still will she cling to us, and endeavor by her kind precepts and counsels to dissipate the clouds of darkness, and cause peace to return to our hearts –Washington Irving
No gift to your mother can ever equal her gift to you–life –Anonymous

Motherhood is the biggest gamble in the world. It is the glorious life force. It's huge and scary—it's an act of infinite optimism – Gilda Radner
Mother love is the fuel that enables a normal human being to do the impossible – Marion C. Garretty
Being a full-time mother is one of the highest salaried jobs… since the payment is pure love – Mildred B. Vermont
A mother's arms are made of tenderness and children sleep soundly in them — Victor Hugo
Mom — the person most likely to write an autobiography and never mention herself – Robert Brault
Life doesn't come with a manual, it comes with a mother – unknown

A mother is she who can take the place of all others but whose place no one else can take – Cardinal Meymillod
The loveliest masterpiece of the heart of God is the heart of a mother – St. Therese of Lisieux
Of all the gifts that life has to offer, a loving mother is the greatest of them all – Unknown
Mothers are like glue. Even when you can't see them, they're still holding the family together – Susan Gale
Most of all the other beautiful things in life come by twos and threes, by dozens and hundreds. Plenty of roses, stars, sunsets, rainbows, brothers and sisters, aunts and cousins, comrades and friends — but only one mother in the whole world –Kate Douglas Wiggin
Mothers and their children are in a category all their own. There's no bond so strong in the entire world. No love so instantaneous and forgiving – Gail Tsukiyama

There's nothing like a mama-hug –Adabella Radici
The heart of a mother is a deep abyss at the bottom of which you will always find forgiveness –Honoré de Balzac
Mothers, I believe, intoxicate us. We idolize them and take them for granted. We hate them and blame them and exalt them more thoroughly than anyone else in our lives. We sift through the evidence of their love, reassure ourselves of their affection and its biological genesis. We can steal and lie and leave and they will love us – Megan Mayhew Bergman, Birds of a Lesser Paradise: Stories
When you are a mother, you are never really alone in your thoughts. A mother always has to think twice, once for herself and once for her child — Sophia Loren
Mothers were meant to love us unconditionally, to understand our moments of stupidity, to reprimand us for lame excuses while yet acknowledging our point of view, to weep over our pain and failures as well as cry at our joy and successes, and to cheer us on despite countless start-overs. Heaven knows, no one else will — Richelle E. Goodrich
Acceptance, tolerance, bravery, compassion. These are the things my mom taught me –Lady Gaga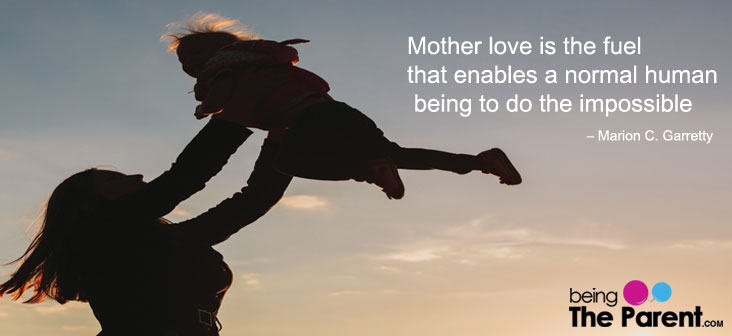 Moms' rock! They truly deserve a day that's all about them. So let's go ahead and honor them on this Mother's Day, To sum it all, Howard Johnson has beautifully described the true meaning of a mother in the following lines:

"M" is for the million things she gave me,
"O" means only that she's growing old,
"T" is for the tears she shed to save me,
"H" is for her heart of purest gold;
"E" is for her eyes, with love-light shining,
"R" means right, and right she'll always be,
Put them all together, they spell "MOTHER",
A word that means the world to me