Bedwetting is a common concern among parents of school going children. Even when the child has learned bladder control there may be instances of bed wetting. It is an inconvenience when you have to clean the sheets and dry the mattress. But it is not a very serious problem that parents should panic about. According to the American Academy of Pediatrics, in the United States of America about 5-7 million children aged 6 and above suffer from bedwetting, which is caused by an involuntary loss of urine at night. Many children begin to wet their beds involuntarily at the age of 3 or 4 years and continue up to the age of 15. Bedwetting needs to be addressed and treated only if the child begins to feel bad and withdrawn because of it, say child psychology experts. It has been studied that bedwetting is more common in boys, more so in those who are deep sleepers.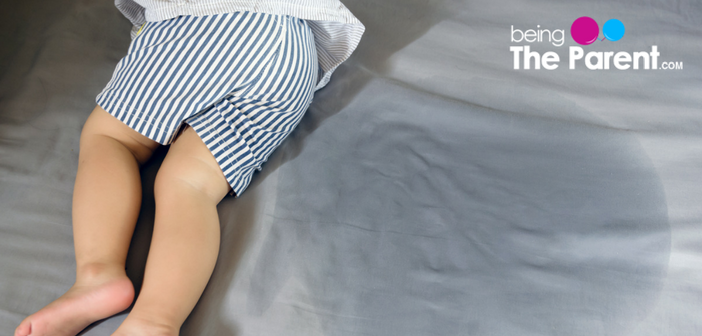 Why do some kids wet the bed?
Bedwetting is common in childhood. It is also known as nocturnal enuresis or night-time enuresis. It is completely involuntary.
What is the cause of bedwetting in children?
The exact cause of bedwetting is unknown. A few theories thought to be behind it are:
Maturation delay: Staying dry at night required your child's bladder, brain and muscles to develop simultaneously and work together. It is likely that the growth of your child's bladder, nervous system and skeletal system is delayed. This delay in maturation is as common as the delay in the eruption of your baby's first tooth.
Deep sleep: Some children may fall asleep so deeply that they do not realize when the bladder is full and are unable to wake up to relieve themselves.
Structural abnormality: Some children have bladders smaller in size in comparison to normal-sized bladders. This structural abnormality is believed to be one of the causes of bedwetting.
Poor bathroom habits: It is important to develop good hygiene habits such as relieving oneself before and after bedtime. A lack of habit may abet bedwetting as the bladder would not become empty before one falls asleep.
Hormonal changes: A hormone known as antidiuretic hormone or ADH helps the body to produce less urine during the night. A lack of ADH may cause the body to generate excessive urine which may result in bedwetting.
Caffeine: Caffeine is a diuretic and increases the urge to urinate. One may limit usage of caffeine for some time to observe results.
Medical problems: Certain medical conditions such as diabetes, constipation, infection of the urinary tract may trigger bedwetting.
Psychological problems: Stress in the child's daily life because of peer pressure, family tensions, loss of a loved one or separation of parents or other underlying causes of stress may aid bedwetting.
Change in routine: Your child may take a while before they adjust to a big life change such as a new sibling, change of place, change of school or demise of a dear one. Changes in your child's daily routine such as extra classes, new sport training and the likes can leave them exhausted for a couple of months before they adjust to these changes. These changes could also be the reason behind your child's bedwetting.
How can I help my kid stop wetting the bed?
Some conscious efforts at your end may yield results sooner than you image. Patience, consistent efforts and perseverance, and compassion are key in helping your child overcome this developmental hurdle.
Home remedies for bedwetting in kids:
Bladder exercises: Bladder exercises are beneficial in increasing the urine retention capacity of the bladder by helping stretch and thereby strengthen the muscles that control urination. When the urge to urinate originates, encourage the child to delay going to the bathroom for a while. This helps in reducing bedwetting frequency by helping the bladder to hold an increased amount of urine slightly longer every day.
Cinnamon for bedwetting: Cinnamon is thought to be a warm spice. The bark of cinnamon is known for its properties in helping control bedwetting. The bark must be thoroughly chewed upon by children. If that is easier said than done, one may use cinnamon in powdered form along with sugar on toast, as a breakfast snack.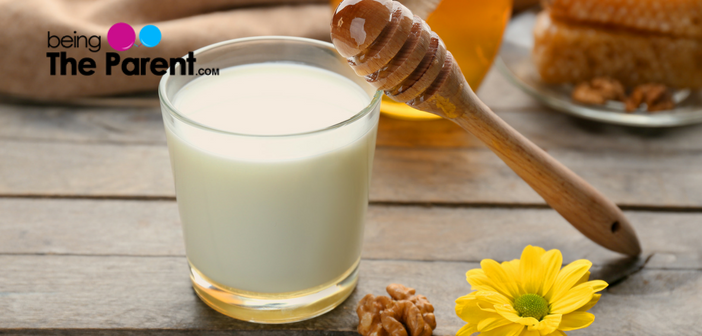 Honey for bedwetting: Honey is naturally sweet and liked by children. One may give a spoonful of raw honey by itself at night to the child or mixed in warm milk in the morning.
Cranberry juice: Highly recommended for kids who bed wet, as Cranberry juice is considered good for the urinary tract as well as the bladder. A cup of cranberry juice should be given every night, one hour prior to bedtime for several weeks.
Jaggery: Heat from Jaggery is known to help stop bedwetting. A small piece of jaggery with a morning glass of milk should be given to the child.
Mustard seeds: A mixture of half a teaspoon of dry mustard seeds powder in warm milk should be given an hour before bedtime
Indian Gooseberry: Popularly called 'Amla' or 'Aavla', has wide therapeutic uses in ayurvedic medicine and is highly recommended in this instance. It may be administered as a mixture of pulp and black pepper powder and a teaspoon of which must be fed to the child. Alternatively, a mixture of honey and a little turmeric may be added to two crushed and deseeded Indian gooseberries and a teaspoon of this may be given.
Sometimes, bedwetting can signal something serious. Keep a keen eye out for symptoms that seem beyond normal. Contact your doctor and seek help at the right time. This is a parenting hurdle like many other. Support and timely intervention will help your child tide through these testing times.
Happy parenting!