The one thing that can stir up a gloomy day is a steaming cuppa tea – a comforting brown simmering hot mug with some cardamom and ginger! Sounds heavenly doesn't it. Well but did you know even your favourite brew comes with a lots of terms and conditions, especially if you are an expectant mommy.
If you are a die hard tea addict and its caffeine kicks gets you going through your hectic day, you are in for a serious low-down surprise once you conceive. One of the first things that your doctor will take off your intake list once you are expecting your bundle of joy is the TEA!
Why NO caffeine during pregnancy:  
Caffeine intake is not encouraged during pregnancy because it comes with certain drawbacks that may harm you and the little one inside you:
Caffeine is a strong stimulant that may cause a considerable increase in your blood pressure and heart rate -a condition that is not favourable during pregnancy.
It is a diuretic therefore consuming tea in large quantities increases the frequency of urination and lowers the fluid levels in the body that could lead to dehydration
Caffeine is also responsible for causing severe heartburn
It increases the production of acids in the stomach making you feel very uncomfortable, especially during the first trimester
Can your baby handle caffeine?
In addition to your health, your baby may also be at risk because of the caffeine in your system.
When you consume tea, the caffeine present in it is absorbed by the placenta and reaches your little one's developing systems. It takes a lot of time for your body during the second and third trimester to get rid of the caffeine build up in your system. Therefore, more of this harmful compound is passed down onto your baby who has a still developing metabolism that is not able to process the caffeine leading to greater harm.
Are you wondering what kind of harm can come upon your baby? Studies have shown that caffeine can cause birth defects, premature labour, preterm delivery, low birth weight and more. In extreme cases these high consumption of caffeine has lead to miscarriages.
You are off tea and coffee, but are you still consuming caffeine?
So you have strictly followed your doctor's advice and given up on your favourite beverage. But guess what? Chances are that you are still consuming a good amount of caffeine!
Shocked? Surprised? The proclaimed best-for-health green tea that you now take instead of a strong black tea and the various amazing blends of gourmet tea's flying off the shelves have considerable amount of caffeine present in them. In fact the comforting bar of chocolate that you have loaded your pantry with is not spared from this addictive compound.
This brings us to the next question.
Is there any 100% caffeine free alternative available for pregnant mommies?
Ok, we have spoken enough about caffeine concerns and related issues. But is there a solution available that not only cuts down on the caffeine content and satisfies your tea and coffee pangs but also at the same time is beneficial to pregnant women and new moms?
The Moms Co – a company that manufactures only all natural, toxin-free products, has recently launched its new product range – the 100% caffeine free tea. YES! A 100% caffeine free tea!
It's time to indulge in your favourite drink that is not just free from the C word, but also has added benefits for the wellbeing of moms-to-be and new mothers. This pregnancy tea range is totally free of any caffeine content; it is a herbal blend especially formulated for the needs of expectant mothers and new moms.
This range is available in two variants – tea for nourishing feeds and tea for acidity relief.
What makes this tea so desirable?
Loaded with natural health boosters directly sourced from Mother Nature, these tea variants are unlike your regular tea leaf, or premium blend. This range is made with a scientific blend of flowers and leaves with no trace of caffeine. This tea is Created by and Imported from Expert Formulators in Europe, with the best natural ingredients.
So what do they contain then?
Tea for nourishing feeds: From the name you can guess what it does: helps in lactation. This product is especially formulated for new moms who are feeding their newborn.  This  All-Natural, Caffeine Free herbal blend has leaves and seeds which have been traditionally used to increase the supply of milk in breastfeeding moms.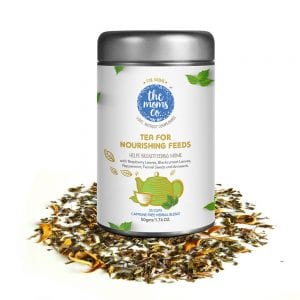 Its active ingredient list consists of fennel seeds, anise seeds, raspberry leaves and blackcurrant leaves. Ask the elderly in your family and they will tell you how these things are miraculous in improving the supply of milk in nursing mothers.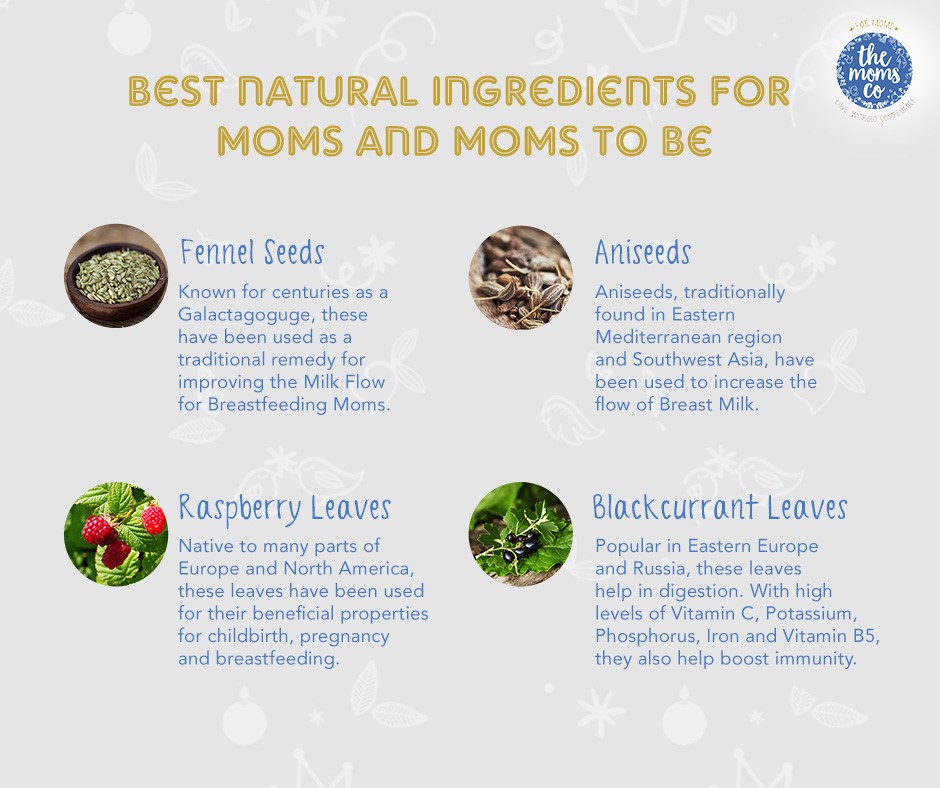 Fennel seeds and anise seeds have been traditionally known as galactagogue ingredients. This group of foods improves milk flow in nursing women. These ingredients have been recommended by mothers and grandmothers for centuries not only because they promote milk flow but also pass through the milk and provide respite from colic in babies.
Raspberry leaves are the natives of Europe and North America and they form an important ingredient of this tea. These leaves have a dual benefit: they boost a new mother's immunity system and aids in breast milk supply.
Blackcurrant leaves contain high levels of Vitamin C that strengthens the human immune system. It also contains potassium, phosphorus, iron and Vitamin B5 and acts as a health tonic, thus maintaining fluid balance in the body.

Tea for Acidity Relief: Heartburn is one of the major concerns during pregnancy. If you are pregnant, you are already in the grip of it and wish to find an effective remedy.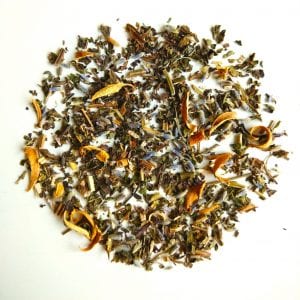 In your search for relief, you may end up taking medicated prescriptions. Why load your system with medicines, when a natural product is at your service. Tea for Acidity Relief from The Moms Co helps reduce acidity and provide you with the much needed relief. This Caffeine-Free Herbal Blend comprises of Chamomile Flowers, Lemon Balm, Peppermint Leaves and Blackcurrant Leaves: well-known ingredients in the world of herbs that are effective in reducing heartburn and soothing the digestive system.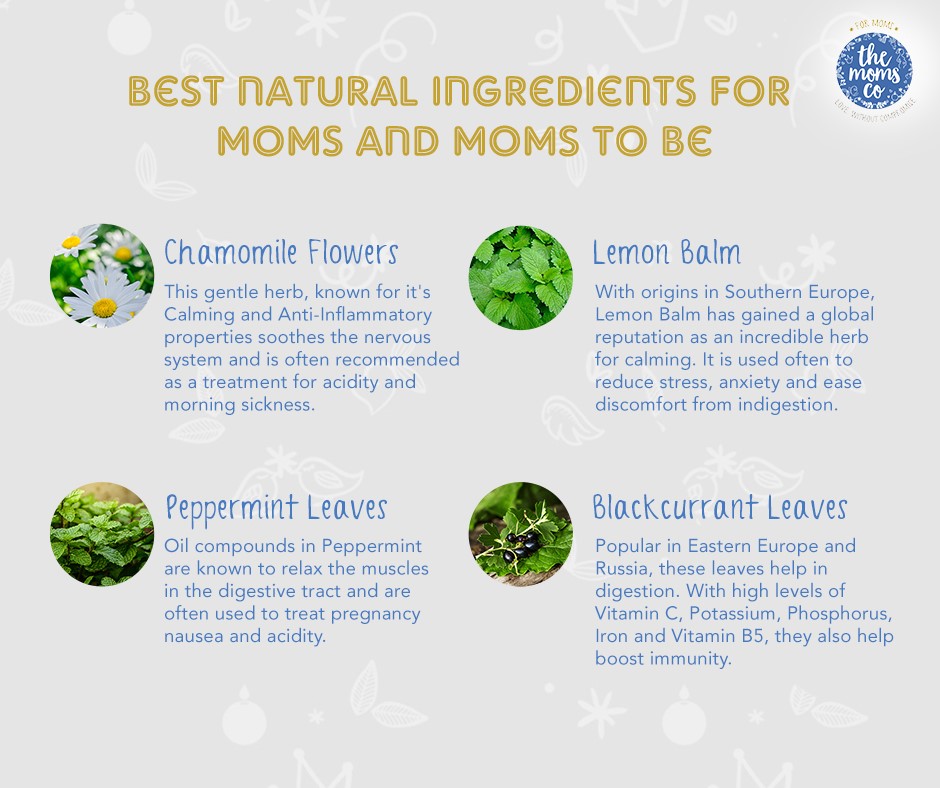 Chamomile flower is known for its calming effect. It also helps reduce heartburn and give you a peaceful night's sleep.
Lemon Balm is quite a wonderful herb that helps to reducing anxiety, promotes calm and sleep and improves the digestive system.
Peppermint Leaf soothes digestive system and help prevent the feeling of nausea and giddiness.
Blackcurrant Leaf is a rich source of Vitamin C, a nutrient that is proven to boost immunity and stimulate digestion effectively to provide you relief from acidity and gas.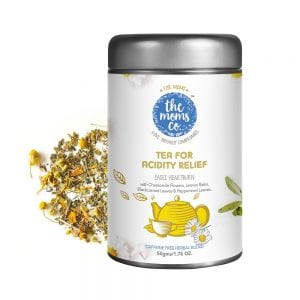 Are you still wondering whether to-tea or not-to-tea? Well, Choose a healthy option without giving up on tea with The Moms Co.
Well the tea's at The Moms Co.are Made With Love and Without Compromise. The brand's motto is #NatureInToxinsOut and therefore, all its products are made using only the best and effective natural ingredients. The special range of tea is not only 100% caffeine-free, but also formulated by the experts and imported from Europe.
Every pack of tea is free from caffeine, synthetic flavours and fragrances, preservatives and other potentially harmful chemicals. So whether you want some effective relief from acidity or wish to ensure adequate milk supply, sip this all natural herbal range of tea and feel refreshed and relaxed while making sure that your little one is safe and sound.
Here's a shout out to all you new mothers and moms-to-be, indulge in health and love without compromise.