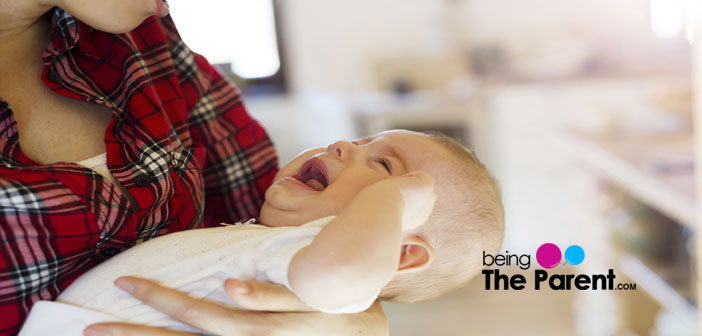 Power cut is a rude reminder to all of us how much accustomed we have become to electricity and the various benefits it has in our daily life. Power cuts do not just make it difficult to care for your baby, it makes it difficult to take care of your house, cook, attend the rest of family and even look after yourself. This is because with power cuts, we lose fans, air conditioners (God bless you if it is summer!), refrigerators, water heaters, mixer grinder, washing machine everything! How are you expected to deal with this kind of apocalyptic environment? The first step is to ensure that the star in the family (your baby of course) is well taken care of. Given below are few tips that might help you in this regard.
Tips To Care For Your Baby During Power Cuts
Fight the heat: Ironically, it is in summers when we need our fans, ACs and refrigerators most, that the power cuts are most common. While we cannot really control the weather, here are some tips to beat the heat during hot power cut days:

Make sure the baby's room is well ventilated and there is lot of air circulation. The windows and doors should be kept open during the day if there is no loo, else move to the coolest part of the house and bunk out there
Keep the floor bare and remove any carpets or rugs on the floor – a bare floor is much cooler and comfortable than the ones covered in thick rugs
Make sure the baby wears loose fitting cotton garments that will help the baby's skin breathe – or just strip to a nappy if it is really hot. Here are some tips on dressing your baby in summers
Ensure your baby remains hydrated all the time. Dehydration can be a major problem during summers – however make sure that you do not give water to a baby who is less than 6 month of age- of you have to offer water- seek your pediatrician's advice first
Give your baby bath at least twice a day to ensure that sweat does not get collected in the folds of the skin that might result in rashes. Summers and rashes can be very uncomfortable and painful for baby
Buy mechanical or battery operated hand-fans (easily available in major supermarkets). This can be a relief for your child especially when he is trying to sleep
If you pump breast milk, you will need to rethink on storing the breast milk. Any milk that has been kept in the refrigerator for more than 24 hours with interrupted or no power supply should be discarded
If you have toddler, go back to the basic ways to entertain them – get some good board games and puzzles like in the good old days and make them learn as they play!

Save the baby from winter cold: Winters are slightly better to manage than summers in the sense that you can regulate body temperature by layering up. Here are some tips to take care of your baby during winter time power cuts:

You should always one layer more on your baby than on yourself. For instance, if you are comfortable with 3 layers of clothing, then put 4 on the baby
Do not use heavy blankets on small babies as there is a chance of suffocation in the night. It is better to keep them warm with clothes than blankets

Keep the mosquitoes away: Since most of us use mosquito repellents that are electrically operated, power cuts could be equated to opening your front doors for the mosquitoes to forage in your house. Here are some tips to keep them away:

Close all windows and doors by late evening. This is the time when mosquitoes usually enter the house
Use herbal mosquito repellent sprays and other natural remedies to ward off these pesky creatures
If using coil, be very careful as it can result in accidents (with kids around) and is a fire hazard in itself. You could however burn a coil outside your door or balcony to avoid mosquitoes from stalking your windows and doors
You could also try using mosquito repelling stickers or creams, but ensure they are safe for your baby first

Switch to disposable diapers: Washing cloth nappies is not an overhead you want when you have no access to your washing machine. Water might also be scarce as motors cannot be used to pump water without electricity. So switch to diapers briefly if you normally use cloth nappies
Be smart about storing breast milk: If you were storing/refrigerating breast milk, you need to decide what to do with it. For instance, you might want to think about throwing the breast milk that was in the refrigerator (as opposed to freezer). You can give your baby the breast milk from the freezer after it thaws
Cook right quantity: If your baby is on solids, please make sure you cook only enough food to last a day. You will not be able to refrigerate the left overs, so cooking smartly would mean less wastage. You can also keep some ready-to-eat food jars ready for emergencies
Be careful when boiling water for bath: You might have to boil water in stove to bath your baby. Be very careful when you bring this hot water from kitchen to the wash room
Many of us might just want to forget all these guidelines and just pack a bag and go the nearest hotel during power cuts. We do not blame you! However, with some careful planning and patient execution, we can ensure that the power cuts does not irate the baby much. Good luck!