Between 38 and 40 weeks of pregnancy, when you are either nearing your due date or are past it, all you are thinking about is the arrival of your baby. You are tired of the aches, pains, swollen feet, huge belly, hurting back, nausea, and every other possible symptom you've had in the past 38 weeks. You are desperately looking for natural ways to induce labor, deliver the baby and find your peace. Yes, every woman goes through these emotions and it is perfectly normal to feel this way.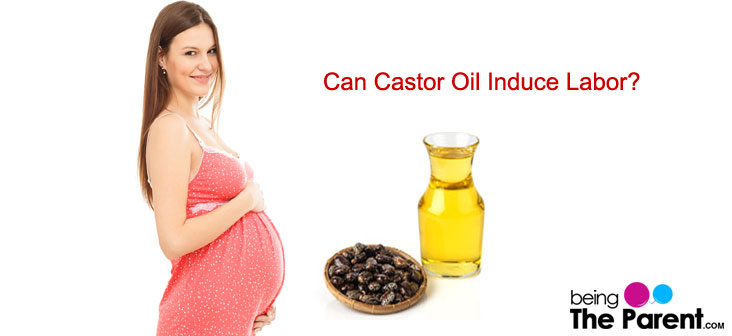 What Does It Mean To Induce Labor?
As the pregnant woman reaches the end of her term, her cervix becomes thin and soft. It is ready to dilate for labor and childbirth. When labor does not progress naturally, a lot of doctors try to help labor along using medications and medical techniques. This is known as labor induction. Also read: Labor Induction And Augmentation- Everything You Need To Know
Labor is induced under following circumstances:
There are many natural labor inducing substances and exercises that can help to induce labor after you have reached full term. To know more on this read: 8 Effective Exercises To Induce Labor Naturally.
Castor oil is a name that has featured on several such lists. You may or may not have researched it further and might be curious to know if it is really a labor-inducing substance and if at all it is safe to use castor oil to induce labor.
What Is Castor Oil ?
Castor oil is a strong stimulant laxative. It is used to treat constipation. The oil is thick, has a funky smell and has an unpleasant, disgusting taste that will probably make you vomit while drinking it. Hence, one must not forget to either hold their breath or pinch their nose while drinking castor oil. As per traditional wisdom and folklore, castor oil does bring in contractions but it also has a host of side effects. Women who ingest castor oil to induce labor could experience nausea, vomiting, and diarrhea. If neglected, diarrhea could escalate to dehydration.
Can Castor Oil Induce Labor?
Castor oil has been in use since as early as 4000BC when ancient Egyptians used it to induce labor. Although the tradition of using castor oil to induce contractions and bring on labor has been in practice for many years, there isn't much conclusive medical evidence to that effect.
Despite these facts, some doctors and midwives do recommend the use of castor oil to bring in contractions naturally. The oil triggers the contraction of muscles in the intestine. This leads to the tightening of the uterine muscles, and this marks the onset of labor. However, to do this, it is necessary that your pregnancy stage is full-term and your cervix is soft and dilating. It clearly means that castor oil could be considered a potential labor-inducing tonic provided your body is ready for labor.
Usage of castor oil before full-term, that is, before the 38th week of pregnancy is not recommended at all.
How Much Castor Oil Is Needed To Induce Labor?
Consume castor oil in small doses, that is, about one or one and a half tablespoons three to four hours apart several times instead of one or two large doses in quick succession.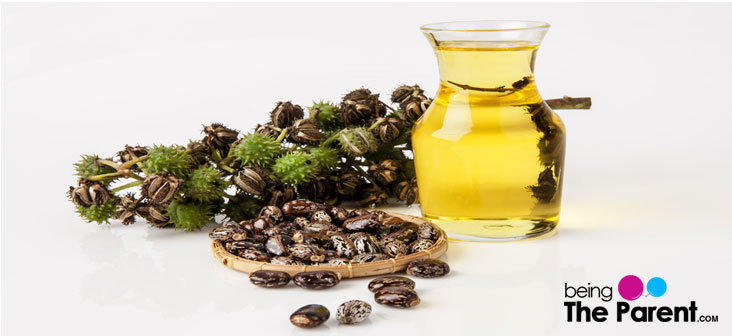 How To Consume Castor Oil To Induce Labor?
As castor oil could lead to side effects, it is important to have a full night's sleep before you decide to consume it
Add castor oil to orange juice and mix it well in a glass. Shake vigorously. This makes the mixture frothy and temporarily helps the oil to mix with the juice
As mentioned earlier, castor oil smells bad so just gulp down the mixture by holding your breath. The reason behind this drinking technique is that your taste is stimulated by your smelling sense. Since castor oil has a weirdly repulsive smell as well as taste, it is best to simply drink the mixture without thinking much about it
Since castor oil leads to diarrhea and, later, dehydration, it is best to keep your body hydrated with a lot of water or other fluids. Electrolyte solution also helps in regular intervals
Make sure you eat well. Eating small snacks helps as you do not really know how long will it take for your labor to set in
How Long Could It Take Castor Oil To Induce Labor?
Castor oil as a laxative starts working rather quickly. Its effects can be experienced as soon as it reaches the bowels. Hence as a labor-inducing substance as well, castor oil is known to start taking effect in about one to three hours after consuming it. Some women may take a longer time to respond to castor oil while some, who are better prepared, ready for delivery and more dilated, respond to it quickly.
It does, however, take varying periods of time for active labor to set in, in different women. Also, how long would the labor last cannot be determined by the mere consumption of castor oil.
What Are The Risks Associated With Consuming Castor Oil To Induce Labor?
As mentioned earlier some of the common side effects of consuming castor oil to induce labor due to its laxative property include:

Vomiting
Nausea
Abdominal cramping
Decreased urination

While none of it is documented, there are several who claim that castor oil has a laxative effect on the baby, and that increases the chances of meconium – the first stool passed by the baby during labor. If the baby inhales meconium into their lungs, it could lead to developmental delays and pneumonia
Castor oil must be avoided by women who have a high-risk pregnancy or are ill
Another risk associated with consuming castor oil to induce labor is that is can cause irregular contractions. These are not real labor pains and cannot get you anywhere near delivering the baby. On the contrary hours of irregular contractions can make you exhausted
It is of importance to note that castor oil should only be taken to induce labor, not speed up labor. Doing so could lead to a painful delivery. There are other medical methods of inducing labor which have seen more success rates than the usage of castor oil. Before you engage in any natural method of inducing labor, it is best to check with your doctor or midwife. After all, all you want is the baby's safety and good health.