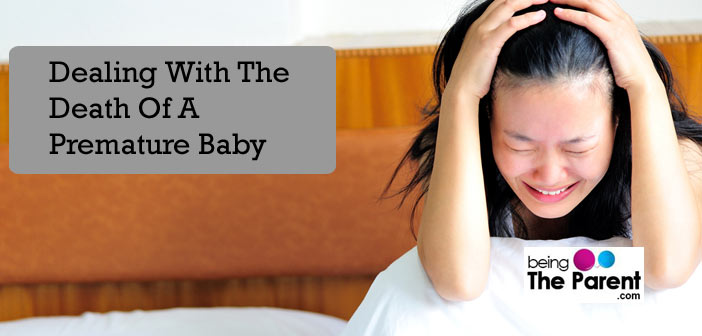 Babies born before 37 weeks of pregnancy are called premature babies. Such babies are generally underweight and find difficulty in surviving. Though many premature babies grow up to lead healthy, normal lives, however, a small proportion of them does not survive. The pain of losing a baby is perhaps the deepest, and after you have seen him fight for survival, losing him could fill your heart with sadness, anger and guilt.
Coming To Terms With The Loss Of A Baby
The death of the premature baby is indeed a heart rending feeling for the mother who has carried it for so long with a single hope of seeing it laughing and crying in her arms. It is a very personal affair how you should behave at the death and no one has the right to advice you. Most of the babies dying in the initial weeks of life do so while they are still in hospital.
Some parents find solace in touching and feeling their baby and this time gives them immense comfort and gratification. This spent time becomes a treasure for them and they always remember it.
What Happens After a Baby Dies?
The final moments when your baby is dying are heart rending and heartbreaking and the moments soon after death could simply compound your feelings of grief. At this time of unprecedented grief and loss, you can try finding some comfort by-
Holding the baby in your hands and can spent quiet private time
Washing and dressing the baby with your own hands
You can click some photographs, footprints or hand-prints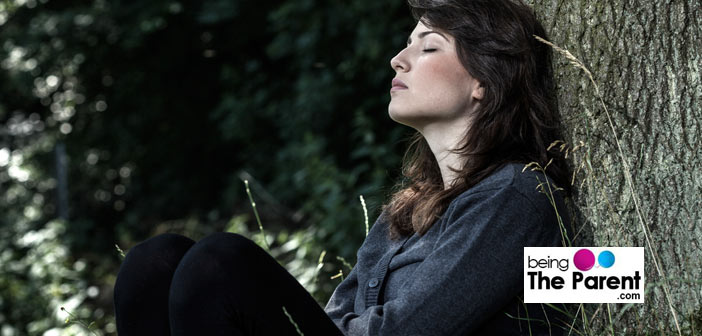 Such memories will help you give vent to your grief and will also recognize the special place your child hold in and your family's life. You will also need to decide the cremation of your baby. Get yourself involved in all the process and this will leave you with the feeling that you were there for the baby from the beginning till the end.
Post Mortem For A Neonatal Death
Some parents try to find out the reason behind the death and ask for post mortem. But an autopsy cannot always find out the underlying cause. It can be an extremely upsetting experience.
A post mortem can answer few of your queries such as:
It can identify the cause of death
It can render the information about the development of the baby
It can tell you about the health status of your child
Your doctor will ask you whether you want to get the post mortem because some people have religious and personal reason for not getting it done. Parental consent is mandatory.
Causes Of Neonatal Deaths
A premature baby comes to the word before his time and ends up missing the vital developments that happen during the last weeks of pregnancy. Complications associated with premature birth cause about 25 percent of neonatal deaths. Genetic abnormalities are a major cause of death of a premature baby. Heart and breathing problems are the next most common causes of babies' death. The sad part is that a large number of premature babies die every year because of trauma during birth.
Besides this the premature babies are also at the threat of following life threatening complications:
RDS (Respiratory distress syndrome) or pneumonia
Interventricular hemorrhage or Bleeding in the brain
Infections acquired in the uterus, during or soon after birth
Necrotising enterocolitis-(Inflammation of the small and large intestine)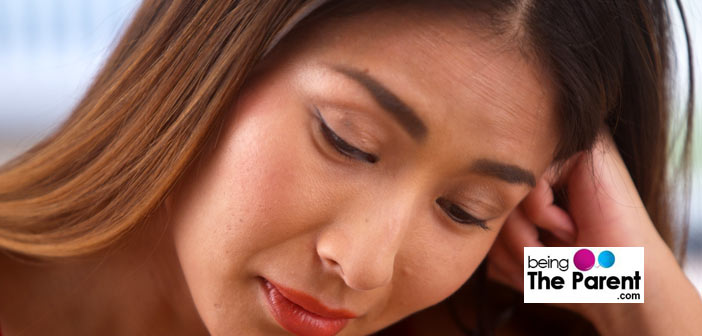 Do Not Blame Yourself For The Baby's Death
No pain is as deep and heart wrenching as the loss of your newly born baby. This grief is compounded if you see him struggle for life in the hospital. Apart from sadness and anxiety, you will also feel guilty for being unable to carry the pregnancy to term and being unable to save the baby. Self-hatred is another sentiment that you will experience as you have no one to blame beside yourself.
Most parents start thinking and talking about 'what ifs' after the sad demise of a child. They start blaming themselves, others, or each other for their immense loss. Though it is very natural yet it would be wise not to dwell on 'what ifs' and focus on what you have in store for future. Counselling can be of great help at his juncture.
Getting Over The Loss Of A Baby
It is quite normal that you require time to get over the tremendous loss both physically and psychologically. The grief of losing your baby is really colossal and only time can heal. As a mother, you may feel much more connected with the baby and though your partner is also going through a tough time, he may stand out as being strong. Losing a baby sometimes ends up straining relationships, for a while, and may make you withdrawn towards each other. If needed, seek the services of a bereavement counselor if you are unable to come back to normal life even after few months.


You can also talk to:
Parents undergoing similar situation
People from some baby care charity
Friends, loved ones and family members
Effects Of Losing A Baby On Future Pregnancy
Going for the next baby after the loss of one is a tough task for majority of women. But some ladies feel the strong urge to be pregnant and have another baby while others feel that it is difficult to have baby again. They have hidden fears and apprehensions about birth.
If genetic abnormality is the reason of demise of the baby, then you may be advised to go for genetic counseling. An expert analyzes the probability of its recurrence and what alternatives you have for next pregnancies.
If you had a premature birth earlier, then your caregiver will be extra watchful in next pregnancies for any signs of preterm labor.
You become extra careful in subsequent pregnancies regarding taking healthy balanced diet, being aware of movements of fetus, taking proper antenatal visits, looking after your health, avoiding physical and mental stress and strain, etc.