Being pregnant is not an easy task. Among the factors you complained that hinder your easy and normal going life during pregnancy, the first one that pops up is the huge belly. When you miss that pregnant belly terribly after delivery, never get upset thinking that you are going crazy. Some women go through this phase during their post-partum period.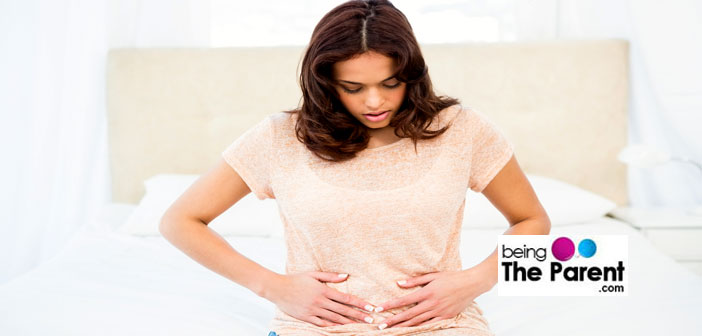 Why Do I Miss Being Pregnant, Now That I Have A Baby?
8 Reasons Why You Miss Being Pregnant
How Can I Get Out Of These Post-partum Emotions?
Why Do I Miss Being Pregnant, Now That I Have A Baby?
You just spent forty amazing weeks with your baby growing inside you. After delivery, only those precious weeks will come to your mind. The less pleasant side-effects that you experienced will be sidelined. Even though the severity of 'feeling empty' alters, most of the new mothers agree that they miss the baby kicking and moving inside them during the first few days after the delivery. For some of them, adjustment period can be longer. Some others become more depressed when they see another pregnant woman with a gorgeous belly.
Most of them get rid of that situation in around one month. This is because you and your body accepted instinctively the baby as a part of yourself. Feeling empty when the movement of another life inside you disappears is not abnormal.
There are even more reasons for you to miss those forty fabulous weeks:
8 Reasons Why You Miss Being Pregnant
The secret gone: You were the first one to know the secret, and you might have kept it for a while before the belly started to show. You knew what was happening inside and you chose to keep it a secret. Not that it is gone, you might miss being pregnant
Missing attention: No matter where you are, either on a family get together or on a supermarket, everyone will be at your service when you are standing there with your big belly. It seems everyone meet you is happy to help you. Once your adorable baby is out, you will be practically invisible and this makes you miss your pregnancy period
Change of enquiries: During your pregnancy, even if it irritates you sometimes, everyone examines you in their own way and asks lots of questions and suggests remedies. Like, "oh my god! Your ankle is swollen! Elevate your legs and keep a pillow below it and so on. These enquiries and suggestions will change like, is baby sleeping well? Is he gaining weight? Do you have enough milk?" Etc.
Pampering: Everyone around you pampers you during your pregnancy. They insist you should sleep more, take rest, eat well, read books, and listen to music. None of this is possible once your baby is out. The pampering and attention naturally will be focused on the baby
Naps: When you are pregnant, a nap is like pretty much prescribed. You get plenty of those relaxing naps whenever you wish. This is the major thing that you miss when your little one is born. From then onwards you will be sleeping according to your baby's schedule
Cravings without guilt: Pregnancy is a beautiful time with hormones playing around. All those cravings that arose in the dead of night, and the feeling of satiating them without an iota of guilt would be missed now. Again, the world is same, with every calorie screaming that it will add onto you
Shopping: Pregnancy brings with it lots of trips to the shopping malls. New clothes for you, cute clothes for the baby, new furniture, baby nursery items and what not! You sure gonna miss that Mommy!
Hiccups and Kicks: The tiny hiccups and butterfly kicks that tell you there is life growing inside you are missed by almost all mothers. These experiences have no match, you know your baby's rhythm before anyone else
You need not be worried or feel guilty. You are going through a new phase of your life. It is not because you are a bad mother that these feelings are passing through your mind. It is natural to go through this type of emotions and feel a little off balanced during this period of time.
How Can I Get Out Of These Post-partum Emotions?
What you should do is give yourself some time to find the comfortable zone in your new life. All these emotions will fade away over time and you will be enjoying the new life you longed for a while. The medicine is right in front of you – your child.
Never try to suppress the emotions forcefully. Accept the fact that you are having those thoughts and you can share it with your husband. The talk therapy with your husband or family members you trust will help you to cross the phase. They might be able to replace the missed attention of yours to some extent.