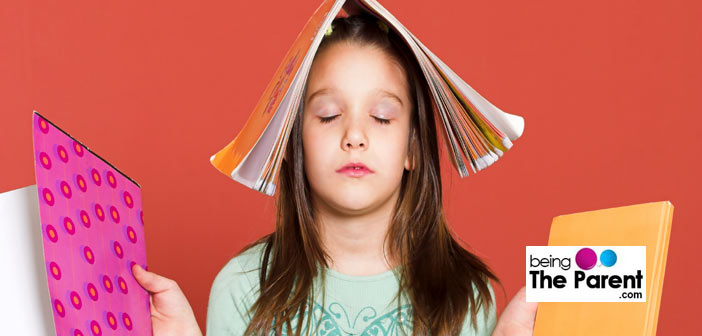 The word 'exam' sends at least a small jitter in the belly of every kid in the block. Whether it is a middle school one or high school student or even with a college student, exam anxiety is a common problem. Stress during exams is not only limited to children, but everyone around gets a hang of the tension, anxiety and pressure. Studying for longer hours is the need of the hour during the exam days. But these longer hours sometimes wearies the mind out to an extent that children feel tired which affects them adversely.
What causes Exam Stress?
Exam stress is a reaction to too much competitive pressure caused by external and internal factors. Where parents exert pressure on children and do not accept the limitations, peers also put performance as a measurement of ability. Some factors that cause exam stress are:
Family issues and problems
Unrealistic expectations of parents or the children themselves
Inability to accept failure
Pessimist attitude and talking down by parents/friends/teachers
Unpreparedness for exams
Changes in life – like a change of house, school, location
Financial problems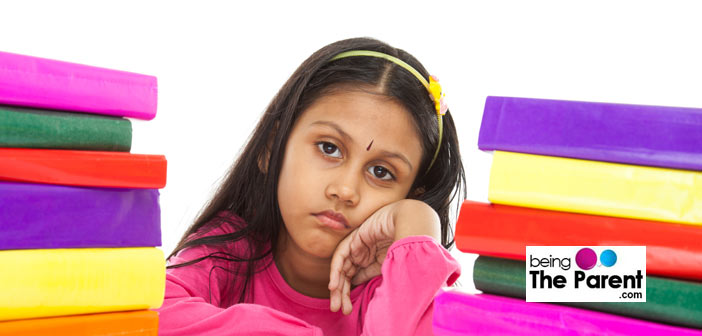 Symptoms of Exam Stress
When stressed, the body fights the negativity with releasing increased amounts of adrenalin. Children can exhibit an array of exam stress symptoms which may range to any or all of the following:
A child can act cranky, and irritable, yelling at others and crying
He could be blaming himself or talking negatively
He could be grinding his teeth, biting into his nails, fidgeting with stuff and behaving confused and indecisive
A child could have an upset stomach, constipation or diarrhea. Skin breakouts are also common
Sleep problems, loss of appetite, sweating, a strongly beating heart, etc are observed in children who have exam stress
Some kids report of chest pains, nausea, butterflies in the stomach, and trembling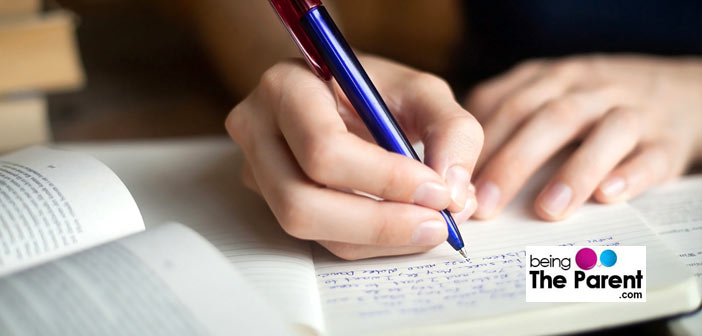 Fighting the Exam Stress in Children
Parents can handle this situation effectively, for the children and their own benefits. The only need is to take necessary steps to ensure that your child gets rid of stress and appears for exam with full confidence. Here are 10 tips to make your child's exams stress free.
Helping your child with effective study and learning :
Improve the Concentration: There are several methods to improve concentration. Try to play brain games instead of going for the regular games. There are very good games like number games and grammar puzzles which not only improve concentration but also help children in studies as some are designed as per the level of each class. The game breaks can give more than just fun
Plan your child's study Routine: Above mentioned are the methods to keep the body fit. Planning is also important with all these. Best planning is that go according to the time table. Tell your child that exams are not herculean tasks. Ease out the pressure on him by planning his study schedules
Focus on Revision: Revising the topics is important but don't cram your child with lots of topics at a time. It is not humanly possible to recollect everything in a single shot. If your child does not remember, relax give him a breather, change his focus or place. Let him play for some time. Then try doing it again
Merry breaks: Let your child take small breaks in between longer hours of study. Listening to music, taking a stroll in the garden, taking a power nap are some methods to distract the mind for some time. This helps the brain to shrug the fatigue. Your child will feel rejuvenated and afresh after these short merry breaks
Helping your child with healthy sleeping and eating:
Co-coordinating with sleep and weariness: Sleep and weariness are inter-related. Without proper sleep one feels weary, and with weariness can take away sleep or can cause disorder sleep. At least 8 to 10 hours sleep is essential for the body to get proper rest. Schedule your child's sleeping hours preferably from 10 pm to 5 am. A good night's sleep increases the metabolism and helps in producing various elements in the body which helps one to stay fit. It is ideal to take a good sleep after long hours of study. This helps in remembering the points faster. Studies show that the memory retaining ability is more in those kids who have proper sleeping routine
Keeping a healthy stomach: Food habits during exam can be a real headache as students have the habit of skipping meals due to lack of time or other reasons. However this is definitely not advisable as skipping meals especially breakfast creates acidity which can cause nausea.Heavy meals are also not going to help. Instead of plan out meals for your kids that comprise of 4/5 small meals and keep the appetite on track. Heavy meals can cause lethargy and sleep. Small servings will check on hunger and also satiates need of the body with a properly fed stomach
Hydrate your child: Make sure that your child drinks lots of water to keep himself hydrated. Coffee and other energy drinks can help one to stay awake during night but they do have bad effects on health. Infact, it is not a good idea to make your child caffeine addict at such an early age. These drinks dehydrate and also disturb the digestion. Water on the other hand cleanses the body and keeps it hydrated. Avoid sugary drinks and syrups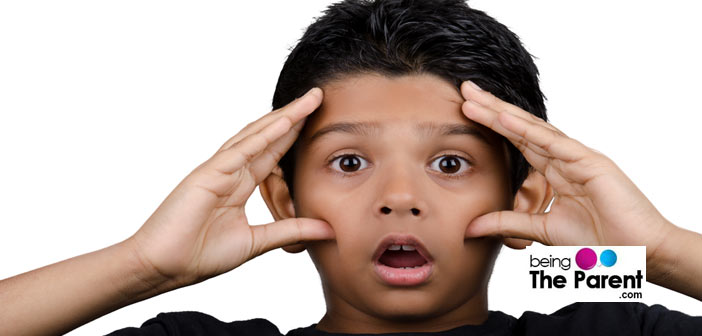 Helping your child to relax and calm down
Exercise with your child: Keep yourself and your child fit by taking brisk walks or do stretching exercises. Nature has the power to heal all sort of tiredness. Do not leave it on the child to exercise alone, but make it a fun time by involving yourself as well. Just sitting and relaxing in the garden for some time will help your child ease the stress away
Relax your child:
Let him listen to some music, enjoy a cycle ride or a gossip with friends over the phone. Teach your child some relaxation techniques like closing eyes and taking deep breaths
Don't stress your child:
It is genuine to have concern over wards' future but don't push them too hard. Try to counsel them and create a peaceful atmosphere at home
Lastly, it is your right and duty to check with the status of your child's study. Check with the teachers in the absence of the child to cross check but never gave him/her a negative feedback. There is always a better way than scolding.
Exam is an essential part of education. For getting that decorated degree we have to cross the river. But it is not climbing the Olympus. It is just checking how much a child has learned. So just have a joyous exam time.