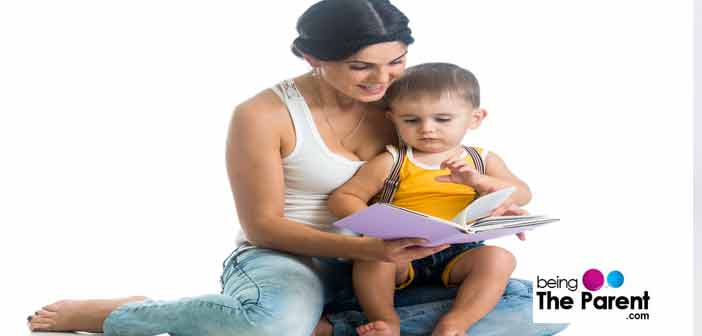 "When he was just one, it was so simple to make him listen… Wish life was as simple as it was back then…" Why is he not listening now? As your child's mind is a blank canvas of fun filled creativity, blossoming incessantly, it is difficult to keep pace! So, what can you do to help increase your little rebel's concentration levels?
Warm up
Moving the body also helps stimulate the brain. Let your child release some of the ceaseless energy by doing some quick running around or by playing the leader with friends. Ensure that your child has had the opportunity to finish what they are doing before sitting down to do the task you want to assign them with
Observe without interrupting
You may not want to interrupt your child while he is busy in his natural playful world of figuring out things. Also, when you observe your child, you realize that he is actually doing something and not just lolling around on the couch. So, observe your child quietly from a corner and let him do whatever it is that he is doing
Help your child explore their senses
Again, this does not imply taking them on trips that are highly complicated! Take them on trips to an animal sanctuary or an aquarium. Show them the different animals and birds. Make them appreciate nature more!
Control the remote
With the ever increasing number of creature comforts in the household, children tend to be easily attracted toward the electronic gadgets in the household, especially the television, which can shorten their attention span. So, instead of letting the remote control you, control the remote, so that your children would be more naturally inclined to do what they are best at doing – occupying themselves with everything else around them

Allow for a breather
It is imperative to give your children some time to unwind themselves in between activities. Let your children spend some time without any structured activities scheduled for them to do, so that they can play around all they want
Practice patterns
Practicing patterns can help you set a positive example for your children. Cue positive patterns in their lives such as being able to focus better on things and being able to remember them. Consider creating certain patterns using simple objects and ask your child to replicate them and watch your child come out with flying colors!
Prepare a checklist
Having to handle homework from school can be overwhelming to children. Help your child to be able to concentrate on getting things done by preparing a checklist of the things he needs to do during the week. Then, let him check off the list of tasks he has completed
One minute games
For a child, a minute is a long span of time, though it passes by quickly for us. Games like how many boxes you can skip, how many things you can draw, how many Legos you can fit into a block or how many toys you can collect within a minute would help improve the concentration of your little one!
Teach your kid to observe
Teach your child to observe their surroundings. Teach them to appreciate the people who are not as lucky as they are. Show your child that the son of the owner of a tea stall and the son of a rich man are one and the same

Encourage your child to do gardening
When you turn the love of your child for playing in the dirt into a magical experience, he will also learn to love and respect nature. Also, the next time he is about to pluck flowers from a garden, he will think twice!
Teach how to set goals
When you teach your children to set goals, you are encouraging them to understand that they are responsible for their own successes and failures in life. This will help them become happier and successful adults in life. One way to teach your child how to set goals is by turning it into a fun activity – creating a vision board!
Let your child choose
Children live in a world of their own and would prefer to select tasks to do themselves as compared to letting you select the tasks they want to work on, but always be a guardian. Let them select what they want to do within their play environment, which will give them plenty of opportunities to concentrate on whatever it is that they are doing
Mazes
Do you want your efforts to make your child concentrate on tasks get somewhere? Then, get your child to play with a ball in a maze puzzle. Children love things that amaze them. You can get ball in a maze puzzles in many materials, shapes and colors and playing with them will improve your child's concentration levels tremendously!