Sex drive can go up, down or remain the same during pregnancy because every woman, and every pregnancy, is different. While some women claim to have had the best sex ever during pregnancy, others get progressively creative with excuses to avoid sex totally during the gestation period.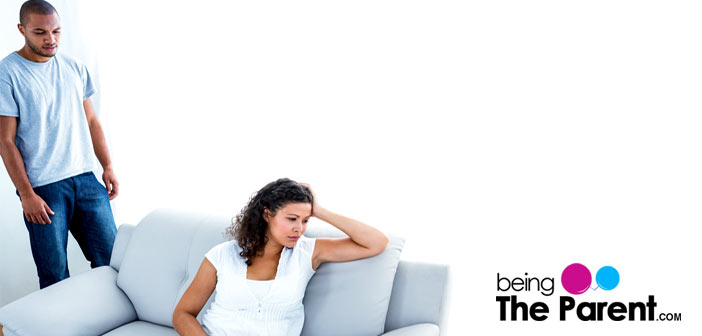 What Causes Low Sex Drive In Pregnancy?
Psychological influences play a large part, as does increased blood flow to the genital area, increased lubrication and the fact that orgasm is usually easier to achieve and more intense. If low sex drive occurs, this is often linked with physical exhaustion, especially during the last three months, a time when levels of prolactin —a hormone that switches on breast milk production and switches off sex drive— are increasing.
Hormones play a pivotal role in pregnancy, and they can make an expecting woman either want sex, or refrain completely from sex.
Is Sex Safe During Pregnancy?
Plenty of myths are existent regarding sex during pregnancy, and these can make an expecting woman's libido to plummet. Some women feel that sex can harm the baby, which is largely a myth. Hence, unless your doctor has advised you not to, sex during pregnancy is largely safe. Read more about it here.
What Can I Do To Get Back My Sex Drive In Pregnancy?
The first thing to do is to change the attitude towards sex. No matter how convincing someone sounds, if you have any doubt, clear it up with your doctor. Of course, things are changing, you and your body are changing, and perceptions and expectations about sex are changing; yet these aren't the reasons not to shake things in the bedroom. Here are some simple tips that can help you get your groove back and make you enjoy your pregnancy on all fronts:
Talk it out: For enjoyable intimacy, it is a must that you talk things out with your spouse. Tell him what makes you uncomfortable and what can be done to enjoy your time together. Share your concerns and apprehensions, but keep the conversation positive
Explore: Rushing into sex is never a good idea, and you know what we mean when we say so! Experiment with cuddling, touching, kissing, sensual massages and so on and so forth. These emotions will surely set the mood and even if you want to avoid intercourse for the time being, you and your partner will still feel close together
Maternity lingerie: If all that strikes you in the maternity lingerie section are whites and plains, then go to a specialized maternity shop and flaunt your new curves with maternity intimate wear
Never miss prenatal vitamins: Yes, prenatal vitamins are imperative for your baby's health, but they also help you with your libido levels. Take them religiously
Practice Kegels: Kegels are not only to help you with labor and delivery, but also make your pelvic muscles stronger thus enabling you to enjoy sex. Read more here
To enjoy sex you need to see yourself as being beautiful and happy. If you'd like to read about sexual positions in pregnancy, click here.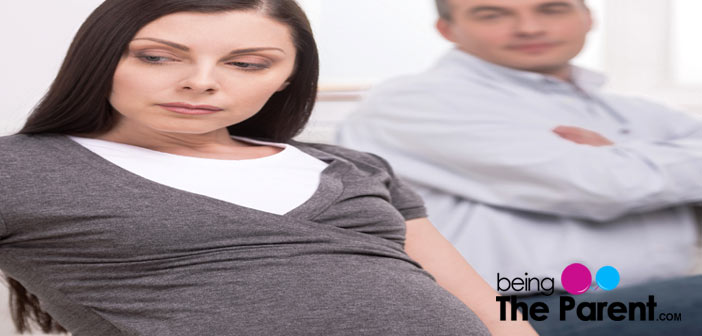 Will My Sex Drive Return After Childbirth?
After childbirth, prolactin levels return to normal, non-pregnant levels within eight days if you choose not to breast feed. Breast feeding—which is by far the healthiest option for both you and your baby (unless you are HIV positive or have some other reason not to breastfeed)—causes prolactin levels to stay high for three months so sex drive is inevitably low. After three months, the sex drive usually returns to normal, whether or not you continue to breast feed.
After your baby is born, you can take steps to improve your sex drive. Take:
Multivitamins and mineral supplement (designed for breast feeding if appropriate)
Essential fatty acid supplements (e.g. Efanatal) or evening primrose oil
Consider taking coenzyme Q10 if you feel lacking in energy
Homeopathy: Phosphoricum acidum, Platinum met-allicum, Sepia, Staphysagria (especially if you have had a cesarean)
Aromatherapy: jasmine, rose, ylang-ylang, ginger
If breast feeding, take the herb agnus castas: 500 mg daily. This stimulates milk production and also boosts libido but should not be taken if using the mini-Pill—in which case take oats (oatstraw) instead: one dropper of fluid extract or tincture two or three times daily.If not breastfeeding, take St John's wort extracts standardized for hypericin: 300-600 mcg hypericin three times daily. This lowers prolactin levels and boosts sex drive (do not use if breast feeding). If low drive is linked with postnatal depression, you must seek medical help from your doctor, midwife or health visitor immediately.
Remember, the happier you are, the better parent you will become.
** Do check with your doctor before taking any medicines**