When you are at the cusp of conceiving, several issues may delay the process. If you are feeling low and let down by your body, stop and understand this: Almost 70% women worldwide take 4 to 5 months to conceive when they begin to plan for a family. Some take close to a year. Stress and lifestyle choices may affect your ability to conceive. And these problems can be dealt with effectively with the help of a pregnancy counsellor. But sometimes, a couple may have physical constraints. Irrespective of who has the problem, not being able to conceive when you are ready to become a mother may be very distressing. In these difficult times, artificial procedure of conception can help you get pregnant. The ways in which you can get pregnant are IVM, IVF and IUI. Let us discuss the three in detail.
IVM – In Vitro Maturation, is a technique which aids reproduction in women. The process involves collecting eggs from a woman before maturity, via a minor surgical procedure. Before this, some blood tests are done to determine what time would be most suitable to retrieve the eggs. Once collected, these eggs are matured using hormones and manually fertilized.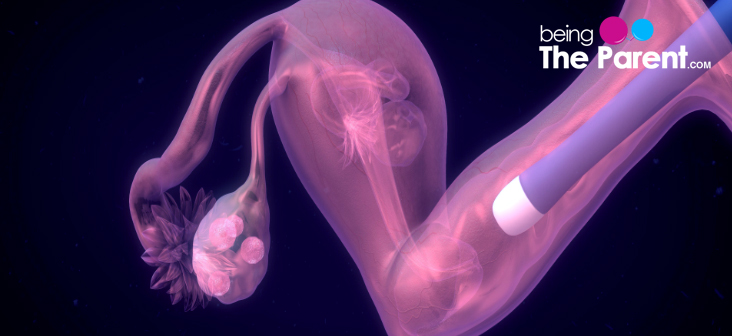 After that, one to four of the embryos are transferred to the woman's womb through another minor surgical procedure. Now it is a wait and watch situation to see if a pregnancy occurs. If it occurs, the woman will go through her pregnancy like any other. If the procedure is not successful, the women may go in for this a second time. That is a decision to be taken by the woman and her family.
IVM procedure is used where
the women do not ovulate properly

Where the male sperm count is low

Women with unexplained infertility

If the fallopian tubes of the woman have been removed.
A common side effect of IVM is that it can result in multiple pregnancies. But compared to IVF procedure, there is lesser chance of developing ovarian hyperstimulation syndrome.
IVF – In Vitro Fertilization, is a procedure whereby women with difficulty in conceiving, become pregnant.   There is a feasibility test conducted to see if the procedure can be performed. Both partners undergo tests in this case. The process of IVF involves fertilization by collecting eggs from the woman and sperm from a man and combining the two in a laboratory.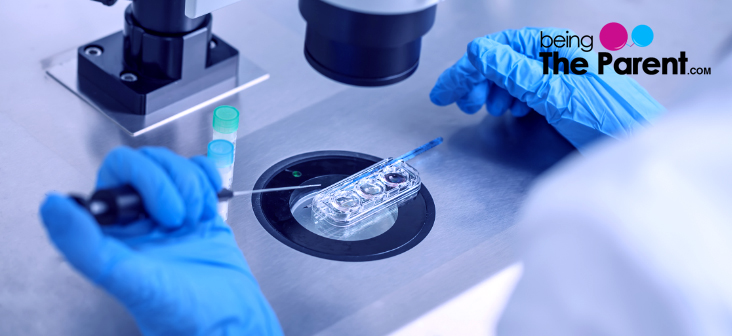 The embryo is transferred to the uterus of the woman. Here also, it is to be seen if the pregnancy occurs. This is quite an expensive procedure.
IVF is used in cases where:
Woman has ovulation disorders or fibroids in the uterus.

Male sperm count is low

If there is a genetic disorder

Where the fallopian tubes of the woman have been removed.

in ability to get pregnant for any reason.
In a few cases there could be some mild side effects like
Cramping

Breast tenderness

Bloating

Constipation
In any of the above events, it is best to call the doctor and ensure that all is well.
IUI – Intrauterine insemination is a fertility treatment which involves placing a man's sperm inside the woman's uterus. The aim is for as many sperms as possible to reach the fallopian tubes and increase the chance of conception.  But the difference in this process as against the IVM or IVF is that the sperm has to reach and fertilize the egg on its own. This procedure is performed during the ovulation period of a woman. Once done, we need to wait and watch out for any signal of pregnancy.
Comparison between the procedures: As a comparison between IVF and IUI, the chances of pregnancy are higher in IVF. But IVF and IVM are almost equally successful in terms of culminating into a pregnancy. Cost wise though getting an IUI procedure is cheaper than that of an IVF or IVM procedure. It costs between 2.5 lakhs to 4.5 lakhs in INR for IVF whereas it is much cheaper to do an IUI procedure, which could cost up to INR 20,000. An IVM treatment is a cheaper option than the IVF procedure, and newer as well.
Becoming pregnant is not in our hands. Some may be gifted to have children naturally. Some may need a little help. There is no other difference in the pregnancy period or labour and delivery in either cases. In case of an artificial procedure, the monitoring of the woman may be a lot more frequent. This is to ensure that the process is successful. But at the end of it all, a little bundle of joy in your arms is worth all the troubles!