Becoming a mother is the most memorable event in a woman's life. A childbirth in a family brings joy and happiness beyond comparison. However, taking care of a newborn along with other responsibilities and chores, is not an easy task. A new mother is in dealing with a lot of discomfort and also getting used to the idea of handling a small baby.
There is a lot of emotional stress and added responsibility of baby's health and her own.  We know that mother's milk is the best nourishment for a baby for the first six months of her life. In addition to the nutrition, breastfeeding is nature's way of helping a mother bond with her new-born. A new-born is solely dependent on her mother for the first few months of her life and a mother is responsible to ensure that her little one is getting the nourishment she deserves.
In many cases, women take a break from work and need to get back to work as soon as they feel physically capable of resuming their routine. However, we all know that the baby needs a feed every two hours or so.
Nursing babies while juggling with a work schedule is the biggest challenge working moms face when they return to work. Employers and co-workers can play a positive role by providing a better infrastructure to create a conducive work environment and help mother to sustain breastfeeding for longer.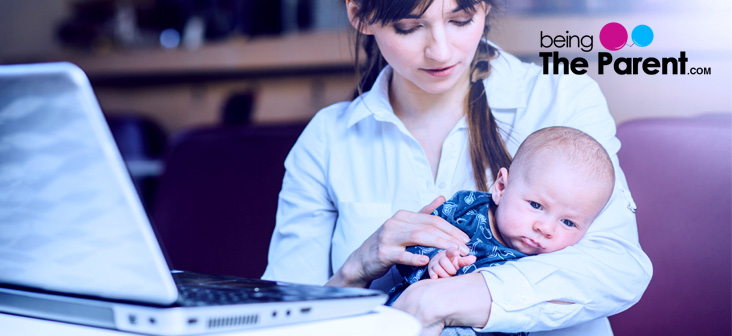 In a lot of places, specific comforts are provided at the workplace for new mothers who resume work. One such facility is the lactation room. This is a private area provided for new mothers to either nurse their baby or use the breast pump for removing and storing excess breast milk.
In many cases where the new mother is unable to nurse her baby, she will need to pump out the excess breast milk to avoid pain and discomfort.  Also, if she pumps out excess breast milk and stores it in a fridge, she can feed the child when she gets back home.
Design of lactation room
:
There are a few guidelines to be kept in mind when designing the lactation room.
The room should have a latch which when in place should say 'occupied' on the outside door. This way anyone outside the room will know that a woman is nursing her baby and needs privacy.

It should be spacious and well ventilated. If not, it can feel claustrophobic.

It should have windows from where light and air should be allowed in, but the windows should be designed such as to allow privacy.

The furniture should be comfortable for a mother to nurse her baby. A good comfortable chair is a must which should also be easy to clean.

There should be electrical outlet where a pump can be fit and used.

It should have an attached sink and washroom. There should be a towel and soap also.

A hand sanitizer or wipes is a good idea.

It is good to have a refrigerator so that breast milk which has been pumped out, can be stored.

There should be a counter top to place the pump or any article.

Room should be warm and comfortable and should have a small cupboard or cabinet.

It should have a telephone in case of any emergency.

It could have pictures of babies or some soothing scenery to make the mother feel at ease.

It could be carpeted and walls coloured in pleasant shades.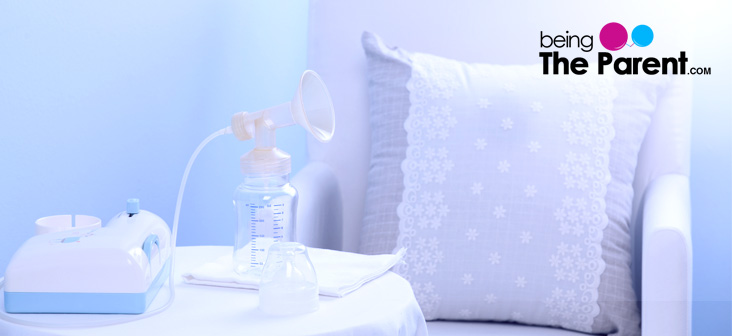 The mother should be completely comfortable in this room as she needs to feel relaxed while nursing the baby. This room, should be cleaned on a daily basis so that the new mother does not get infected.
Many workplaces provide lactation rooms because they do not want to lose a good employee just because she has become a mother and has additional responsibilities. Companies also empathise and understand the issues a new mother has to go through. If there is a room or private space where she can either nurse or pump out excess milk, she will feel at ease in the workplace. This will improve the performance too.
Having a lactation room at your workplace has numerous benefits:
There is less absenteeism due to the fact that the mother has to take care of the child as it becomes sick due to having formula instead of breast milk.

There is better productivity from the mother as there is complete concentration on work

There is more motivation to work for the company which keeps in mind the needs of a new mother

Mothers and child are healthy and happy
Lactation room is a great idea which employers have designed and made available to new mothers. This will sort out a lot of issues where the mothers leave their new baby and resume work.