For couples planning a baby, and those waiting to hear the 'good news', small indications or signs can usher in a lot of positivity. Once such happy indication is a triphasic chart. The fertility charting community across the globe hails the triphasic chart as a possible sign of pregnancy. But is it truly a definite sign of pregnancy?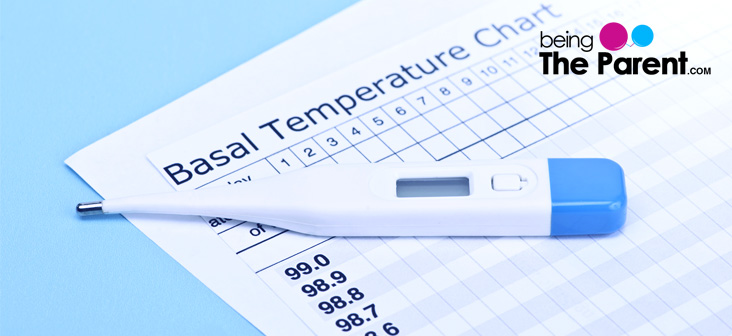 Let us explore the what, why and how of the triphasic chart and look at the larger picture, quite objectively, one aspect after the other!
What is a triphasic chart?
What is the implantation dip?
What is the basal body temperature of a pregnant woman?
What does OPK stand for in pregnancy?
What is a triphasic chart?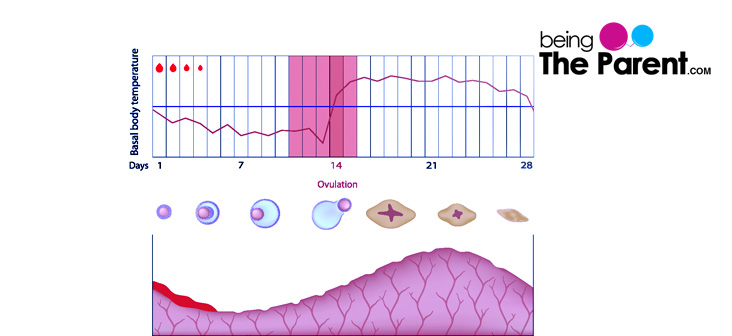 In theory, a triphasic chart is a basal body temperature (BBT) chart that indicates spikes in body temperature at three different phases in the menstrual cycle of women. Typically, ovulation is biphasic, which means that body temperature spikes are observed pre- and post-ovulation. A third increase in body temperature 7-10 days after ovulation can be attributed to progesterone, the hormone that leads to raised body temperature after ovulation. During the luteal phase, that is during the second half of your menstrual cycle – from ovulation to your next period – the hormone progesterone is released in your uterus to prepare a soft uterine lining for the fertilized zygote to implant. This ripening of the uterine lining takes place after every ovulatory phase, regardless of whether fertilization has occurred. Excessive presence of progesterone leads to a rise in body temperature.
Hence, the triphasic chart cannot be deemed to be a definite sign of pregnancy. However, a chart showing a triphasic pattern is three times more likely to belong to a pregnant woman, as per an independent study conducted by a fertility charting online software company.
What is the implantation dip?
When you are pregnant, your hormones prepare your body extensively for the implantation, which occurs between 7 and 12 days after ovulation. Progesterone leads to ripening of the uterine lining in preparation for implantation. And once implantation occurs, there is a sudden withdrawal or drop in progesterone levels, causing a decrease in your body temperature. This dip in basal body temperature during the luteal phase around the time of an expected implantation is termed as implantation dip. After implantation has taken place, progesterone levels increase and sustain the growing embryo until placenta takes over hormone production.
Also, an increase in the production of estrogen during the second half of the luteal phase, particularly in pregnant women leads to a decrease in progesterone levels which explains the sip in basal body temperature. However, this can be experienced by non-pregnant women as well. Hence, the implantation dip also cannot be called a definite sign of possible pregnancy.
What is the basal body temperature of a pregnant woman?
Charting your basal body temperature can provide you with some valuable and timely information about your menstrual cycle and fertility status. Your basal body temperature, or the temperature at which your body rests, is always lower than your normal temperature. It is usually 97 point something F as opposed to 98.6 F which is the normal body temperature. When you are trying to conceive, you can note a rise in your basal body temperature of upto 0.4 degrees F about 24 hours after ovulation. You can also observe this shift of 0.4 degrees F over a 48 hours window to pinpoint the exact date of ovulation.
In a typical BBT chart, here are two things to look out for – the implantation dip and the triphasic pattern.
What does OPK stand for in pregnancy?
OPK are ovulation prediction kits. Basically, ovulation prediction kits detect the presence of the luteinizing hormone which triggers and supports ovulation. In essence, ovulation is indicative of the most fertile period in a woman's menstrual cycle. Thus, ovulation prediction kits pinpoint your most fertile period and allow you to plan intercourse accordingly. OPKs provide you with close-to-clear insights into days when sexual intercourse could positively result in conception.
Ovulation prediction kits can be used by women who are either planning a pregnancy or are undergoing treatment for infertility or wish to prevent an unwanted pregnancy. Apart from ovulation kits, fertility monitors also help women track ovulation, and at that in the comfort of their homes. Given that most of the OPKs and fertility monitors provide approximately 99% accurate results, they can be termed precise, practical and reliable methods to predict ovulation.