Being a mother is one of the biggest joys of being a woman. The very feeling of giving birth to new life, the feeling of knowing that you are the world to someone and that you created such a beautiful little bundle of joy through those nine months is just out of this world. With being a mother, comes a great responsibility, to nourish, to carry and take care of the life within you. But before that, you need to prepare your body so that it can perform all these functions easily through the nine months of pregnancy. This is exactly what we wish to share with you: What you need to do to make pregnancy or getting pregnant easy, important lifestyle changes and tips. So read on!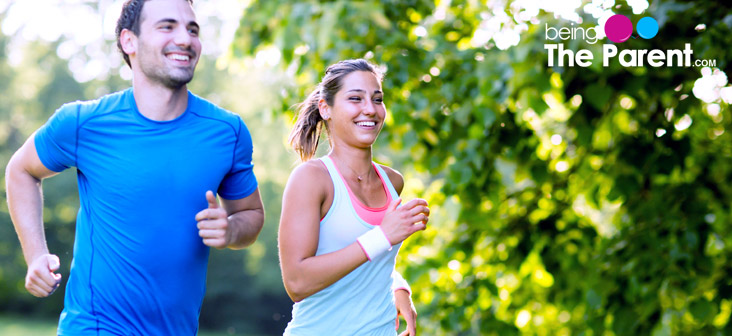 Does My Lifestyle Impact My Fertility?
First of all, you need to know that your lifestyle has a great impact on your overall wellbeing. What you do, what you eat, all have an impact on your bodily functions. This is why it is so important to keep a track of your health and lifestyle when trying to conceive because many women don't feel it is important, even though it is the biggest contributor in fertile health of a woman.
Lifestyle Changes To Improve Fertility
Dear Mommy to be, there are very small and little changes that you make in your daily routine and lifestyle to get huge benefits in terms of health and fertility. Some of these changes are:
Eat healthy & balanced diet: Yes, the most important! What you eat, when you eat and from where you eat, all these matters. A well-balanced diet will not only enhance your health but also make your chances of conceiving increase substantially because a healthy body means timely menstruation and ovulation. A complete and balanced diet should include a good amount of minerals and vitamins required for great health. Fruits, vegetables, proteins, all are necessary on a regular basis for optimum metabolism and functioning of the body. Remember, a healthy woman will be able to conceive easily and be able to nourish the baby very well throughout pregnancy and later as well!
Maintain optimum weight: You thought that weight shouldn't be an issue for conception right? Wrong, weight can be the biggest issue when conceiving. This is because an underweight body will most likely have an irregular ovulation and an overweight body will have excess insulin stored which will interfere with ovulation. In both the cases, chances of conception become drastically low. This is why; women are always encouraged to have a healthy BMI (Body Mass Index) so that their bodily functions remain normal. This holds true for men as well. Being overweight and underweight can have a huge impact on sperm count in men
Keep a track of your fertility cycle: One of the key steps for conceiving is to understand your monthly menstrual cycle. This is because knowing about your cycle can help you plan better as you will know exactly when you are ovulating and when you should try. The first day of your period is counted as Day 1 of your cycle. For normal women, ovulation usually occurs at Day 13-14 in a usual 28-30 day menstrual cycle. So technically, you can check your ovulation by using an ovulation kit from days 10 onwards to get an exact depiction of when you are most fertile

Quit smoking: Apart from the fact that smoking will probably kill you or affect your body at some point in your life, it also hampers your chances of conception. This is because smoking directly affects the sperm quality in men and egg quality in women. Bad sperm and egg quality means lesser chances of conception. So you be the judge, my friend!
Use sperm-friendly lubricants: Many people do not know that the commonly available lubricants are actually toxic and harmful for sperm. So it can be your biggest hurdle when trying to conceive. That's why we recommend that you use sperm-friendly lubricants or instead switch to a more natural alternative like the Canola oil which has no effect on sperm whatsoever
Increase folic acid intake: It is very important to increase your folic acid intake when trying to conceive. This is because folic acid deficiency can lead to spinal defects and embryo abnormalities. A higher intake of folic acid is likely to improve ovulation and further reduce the chances of spinal and brain abnormalities in the baby. It is recommended that women take at least 400-800 mcg of folic acid. Men, on the other hand, can contribute as well. Studies at the University of California Berkeley have shown that men who have a higher intake of folic acid in their body are able to reduce the number of abnormal sperm in their bodies by 20%, which means lesser chances of miscarriage, chemical pregnancy and birth defects
Even though there are tons of other things that you can do or change in your lifestyle to improve your chances of getting pregnant, these are just a few of the more important ones. Make sure you consult your doctor before making any substantial changes in the lifestyle. If you get this right, we can assure you that you'll be seeing that positive line on the pregnancy test strip very soon. Good luck!
Did you make any lifestyle changes when you were trying to conceive? What were they? Do let us know in the comments section below.