Just delivered your little one and battling with sleepless nights? Tried out every trick under the moon to catch a few winks of sleep but miserably failing every time? One good idea would be singing out some lovely lullabies to your precious one and it may really work putting your little baby to sleep.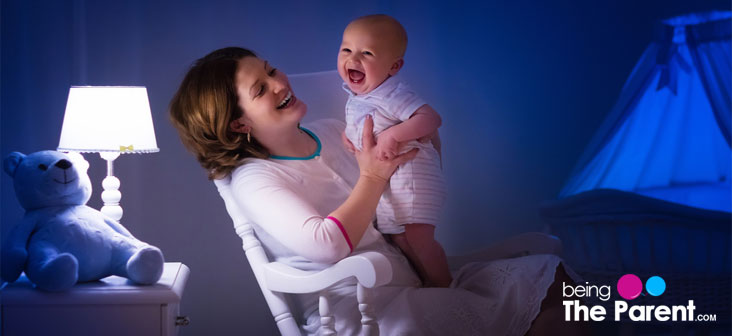 What Exactly Is A Lullaby?
Lullabies are actually soothing and tender songs hummed for little babies and toddlers. Their tone helps your little darling to relax easily and puts them to sleep effectively. These lullabies are the embodiment of immense fondness and love you feel for your precious mite.
What Is The Purpose Of Singing A Lullaby?
A lullaby helps to soothe your baby's mind
They stimulate sleep for a restless and irritable baby
Your little baby will begin feeling secure as he or she hears the lullaby regularly
How Can A Lullaby Help Your Baby?
Lullabies have a sedative effect on your baby due to its soothing music. Listening to lullabies provide a sense of safety to your little baby and help soothe his mood and easily put him to sleep. Here are some ways in which lullabies can help your baby:
Lullabies help to relax your baby: A lullaby helps to soothe your baby's disturbed manner and induce sleep. Lullabies are perfect to calm your infant
Helps to develop a wonderful bond with the baby: The soothing lullaby music provides a calming effect that aids to develop an emotional bonding with your little one. They are excellent to help you build a lovely bond with your baby as your little one is able to sense and recognize your voice when you sing them to sleep. It helps your baby to grow into a more confident and emotionally stable being as he or she grows up
Helps the development of the brain: Any kind of music has been proven to be an excellent multi- sensory medium that promotes the chemicals in the brain to function well. So singing tuneful lullabies helps the brain to develop well and aids its proper functioning
Reinforces skills of language learning: The language and rhythm of these lovely lullabies, helps to develop your little one's learning skills. A lot of words and sounds get repeated in a lullaby and this helps the little one to grasp these words quite easily
Makes the mother emotionally strong: Being a mom for the first time, you naturally are quite apprehensive and tensed during various times about your little one. Humming a soothing lullaby helps to put your mind at ease and help you build your emotional strength
15 Beautiful Lullabies To Help Your Little One Sleep
If you are not very familiar with the popular lullabies that have been quite effective in lulling your baby to sleep, given below are some beautiful ones that you can try humming to catch a few hours of sleep successfully. These lovely lullabies are sure to rock your baby to sleep soon.
Sleep Baby Sleep: This very popular lullaby is something which most babies love and which you are sure to love humming to your little darling
All The Pretty Horses: Another all-time favorite which lulls your little baby to sleep very soon and easily
Baby Mine: The lovely lullaby beginning with the words, "Sweet as can be, baby of mine" is a lovely pick to sing for your little one
Day Is Done: Yet another short lullaby that you can learn with ease and sing for your precious darling. Your baby is sure to nod off to sleep hearing this lullaby
Rock-A-Bye Baby: An old time favorite. Which little one will not drop off to sleep hearing it?
Are You Sleeping (Frere Jaques): Yet another old lullaby which is guaranteed to put your little one to sleep
Little Boy Blue: A sweet lullaby that sounds lovely to hum
Three Blind Mice: The old rhyme that works beautifully as a lullaby
All Through The Night: Try out this soothing lullaby and it will surely work
Goodnight Sweetheart, Goodnight: You can sing this to your little mite and is sure to be an instant hit
I See The Moon: A sweet and enchanting tune that will surely leave your baby drooping off
Golden Slumbers: A sweet and soothing lullaby that your baby will surely listen to and soon doze off
Twinkle Twinkle Little Star: Who does not like this popular rhyme that turns out to be a wonderful lullaby for most babies?
Hush Little Baby: Another wonderful and soothing lullaby that is sure to rock your little one to sleep in no time
Somewhere Over The Rainbow: Try singing this simple lullaby to your little darling if you want something different and unique for your darling baby
All these and many more lullabies are just ideal to sing to your precious baby and help him to sleep better. And in this way, you too will get the much required sleep that is being deprived ever since your little one entered your world relieving you of a lot of stress too. So go ahead and begin humming a sweet lullaby today.