[blockquote style="1″] Make a Decision, Make It Fiscally Responsible! [/blockquote]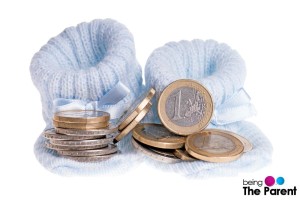 After planning for conception, the next most important issue that needs addressing is your financial health. Undoubtedly, being prepared financially for the new addition to your family is of vital importance. In this article, we will provide you with some quick tips for being ready with the required funds:
Analyze your monthly expenditure and savings: Keep in mind a target percentage to save every month for your baby. Deposit the extra savings in a separate bank account.
Taking up a medical insurance that covers your family is a must: Delivery, baby care, and vaccinations can cost quite a bit. Read your medical insurance policy clause by clause. You do not want any last minute surprises. Contingencies like IVF treatments, emergency services, and neo-natal care should be kept in mind for the financial planning. You can read up and research on the various children policies available in the market so that when the time is right, you can apply for one. Child policies can help you in the higher education of your little one.
If you are working, consider the aspect of reduced family income during your maternity leave: Ask your company HR about the maternity leave policy in your organization and the amount of salary that you will be taking home during your maternity leave.
If you choose to resume work post-delivery, consider the cost of the crèche/baby care/nanny.
In your financial planning, don't forget to include the cost of diapering, vaccinations, pediatrician, infant formula, baby crib, baby soap, shampoo and the likes. The consumable list never ends! Of course, play-school, pre-school, school and college have to be considered as well!
Cut down on your current family expenditure: Make a list of current monthly expenses that you can do without and start saving. If you need to make some lifestyle changes for the savings, implement the changes right away.
Budget, budget, and budget: Identify maternity homes, hospitals and doctors that suit your budget. Cut down on your shopping sprees.
Invest: A wise investment plan can help you out in the long run.
So planning a baby may not seem easy, but hey! no pain, no gain! And trust me, no matter how hard this path may seem, each one of us has the strength, the courage and the spirit to make this journey beautiful. The thought that your little one deserves the best is reason enough to pull you through the difficult patches. So go ahead and get pregnant!!