Ever wondered why labor is called 'labor'? Well, not because there was no reason! Delivering a baby is some real hard work, just like doing heavy work (labor), but there is no need to be afraid of! The thought of having a baby will pull you through, and a part of having a baby is going through the pain.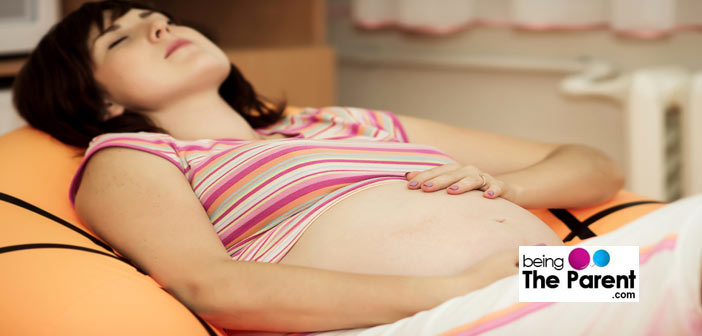 The good news is that there are many ways to tackle labor pain and you can choose as per your convenience. Now, you do not have to stick to one method of pain relief, hence you need to keep an open mind and research well. Pregnancy is a 'dream come true' for most married couples. Tremendous care and concern is needed to sail through this beautiful phase with ease and hassle-free. So, if you intend to have natural birth and wish to evade the probability of having C-section or any other medical intervention, then do a little research and adopt natural labor techniques.
Talk About Labor Fears
Avoid being panicky about childbirth and pain, labor, needles, medicines or even losing control while experiencing labor pains. Talk to an experienced friend and listen to her labor knowledge. Feel free in discussing your hidden fears and apprehensions with your doctor. Choose your team, and lay out a birth plan. Avoid watching birth videos if they give you jitters. Stay away from unwanted stress. Besides these there are many factors to ponder while deciding on childbirth and care of the baby to be born, focus your energies on those beautiful moments coming your way. You can raise your level of comfort and can cope up with labor pains. Learn to be positive and believe in your bearing abilities. Your body is naturally gifted to give birth to a new soul, so relax your mind and trust that all that is going to happen, you will endure. Tough it may be, but you can and you will.
10 Ways to Manage Labor Pains Naturally
The first thing is to relax and not panic. Yes it is tough, but the catch here is that more you fear the pain, the more pain strikes you. You will be tense and panicking and this will make it even tougher to manage the pains. You will be stressed out, that is natural, but you need to ensure that you do not get tensed up thinking about pain even in between contractions. Inbetween contractions, there will be painfree moments. Do not spend them thinking about how much pain you had, and how much more you are going to have. Stressing will only make things difficult. Decide who is it who will be with you, and then create a comfort zone of your own. Here are enlisted some easy and simple techniques to facilitate management of natural labor pains.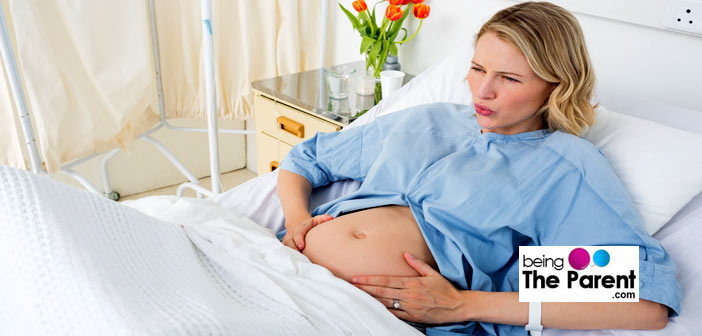 Breathing exercises: The best technique to handle and effectively manage labor pains is via breathing exercises. They will calm down your body and mind. Take birthing classes as they teach you how to breathe properly. Whether you pant, moan, inhale deeply, chant, groan or scream, it is upto you. The important thing here is to focus on your breathing and releasing it
Rebozo: Rebozo is actually a long cotton woven cloth which is placed below the expectant mothers belly and then pulled on either side. This decreases pressure from her lower abdomen. The counter pressure exerted by rebozo helps in dealing with the discomfort associated with labor pains
Water therapy: Hydrotherapy is regarded as 'potent natural epidural' and is effective in mitigating labor pains by reducing muscle tension. Go in your bathtub or Jacuzzi when your cervix is dilated about 4 to 5 centimeters and you will be surprised to note remarkable decrease in labor pains. Hot water is a wonderful pain reliever, though some practitioners are of the opinion that unless the cervix is dilated to 4 cms, jumping into the water could delay things
Get a doula or a midwife: A professional doula trained in child birth support can be a great help. She can create a secure and comfortable environment to help you relax. She can motivate you physically and emotionally and can encourage you with her inspirational words
Changing positions: Other effective way to deal with labor pains is by changing positions and walking. These will not only ease your labor pains but will also make their duration shorter. Moving helps your baby to move and rotate, all thanks to gravity. Some women find leaning over as a great technique to ease out labor pains
Birthing ball: Squatting can make the opening of cervix easy and what better than using an exercise ball or birthing ball. The birthing ball allows your pelvis to open up easily and facilitate the engagement of baby's head. Experts believe that rocking your buttocks back and forth and even leaning over a bed with pressure exertion on your back can also relieve labor pain
Visualization: A guided imagery and visualization can transform your home into a relaxing and safe place. You can get the guided imagery from the internet or from the video parlor. You can also focus on something that can make you happy and relaxed, thus decreasing pain awareness
Hypnosis: Learn the self-hypnosis techniques as they are very useful in relaxing, focusing with the aid of breathing exercises. Focused concentration can help you relax and distress. Visualization and guided relaxation can help the pregnant woman in coping with labor pains
Acupressure: The ancient Chinese technique of applying pressure on specific pressure points-the acupressure can be helpful too. It can relieve discomfort and pain and even nausea to a great extent
Rub it on: Massage is surely an amazing way to mitigate tension and physical fatigue. It even helps easy management of contractions. A doula can give you light back massage and can promote relaxation in between two successive contractions. A light massage by your husband can help you distract from the pain and feel cared and loved; this will tremendously help you tackle labor pains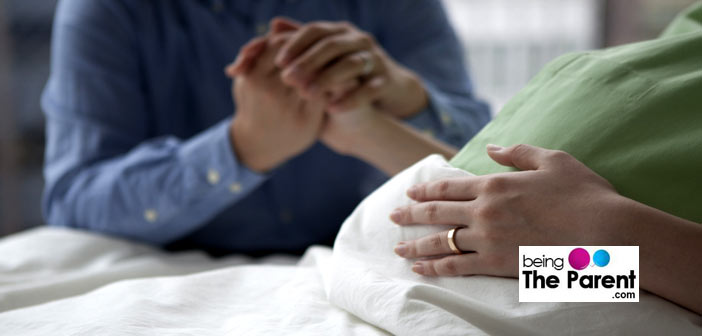 Have A Healthy Diet To Ease Labor Pains
Diet is a very important part of having natural labor pains. Eat healthy and incorporate all vital required elements in your diet. Fresh fruits and green leafy vegetables should be included in your regular meals. Dairy products are also recommended. Healthy mothers are more efficient in dealing with labor pains as compared to the weaker ones.