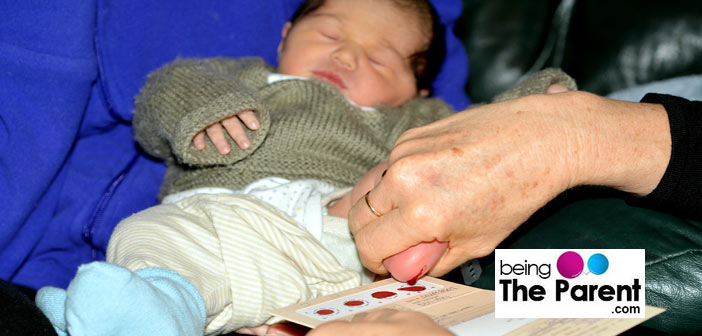 What is a Newborn Screening Test?
Popularly known as NBS, newborn screening is a medical procedure where a newborn baby is screened within 72 hours of birth for any disorders of diseases that might affect the baby's normal functions. Metabolic disorders, blood diseases, genetic disorders, etc. come to the foray very early if the baby is given a NBS. Doctors suggest it to parents if they suspect anything in the baby. The idea is to perform the tests and detect diseases if any at the earliest stage possible so that the necessary treatment can be provided at the very starting of the disease and it can be cured. It is also important to keep in mind here that the tests are just to check the symptoms and should not be considered as the final diagnosis.
NBS has two other popular names for it; one is Neonatal screening and the other one is Guthrie test, after the founder of this test. Robert Guthrie is known all over the world as the father of Newborn Screening.
Neonatal Screening Tests in India
In many countries, hospitals have made these tests mandatory but it is a sad thing that in India there is no Government funded Neonatal screening center. Therefore, it always comes as an extra financial cost on the parents wishing to perform the tests. Another huge pull down is that there is a very less awareness of these tests in India. Only a few hospitals in metropolitan cities like Delhi, Mumbai and Bangalore perform these tests.
The good news is, the scenario is gradually changing in India. With increasing awareness in people it is a positive hope for the medical fraternity that these tests will soon be supported by the Government to ensure a healthier life for people of India.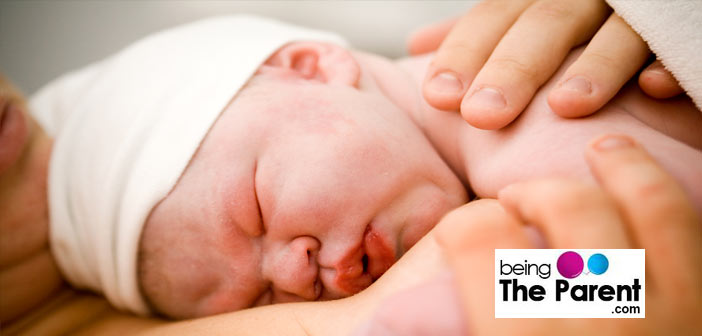 Why Is Neonatal Screening Test Important For Babies?
Most often, babies who are given a NBS are normal and no abnormality is detected. Parents often feel that everything is alright because a newborn does not exhibit any signs or symptoms of any disorder whatsoever. It may be noted here that any underlying condition will surface its symptoms and signs only after a few weeks post birth. Though we all hope that our babies are all hale and hearty, however, just in case a baby has a condition that is left undiagnosed, it will cause the baby health complications in the future. In such a case, the baby's mental and physical growth can be inhibited.
Thus, getting your newborn screened for various disorders and diseases is crucial, so as to enable your baby to live a healthy and happy life.
When Are The Neonatal Screening Tests Done?
These tests are done shortly after the birth. Blood samples are taken from the baby's heels within 24-48 hours after the birth. The blood samples are then sent to the lab where tests are done using advanced methods like Tandem Mass Spectrometry and diseases if any are effectively identified. The procedure also includes a hearing test. While some countries have even included a heart test, that test is yet to reach India.
Where Can My Baby Take The Newborn Screening Tests?
If you have given birth in a hospital, the staff will take care of everything. They will take the blood samples, send them for testing and the results will be reported back to the hospital itself. You don't have to carry your baby anywhere for these tests. Though most of the symptoms are expected to be detected from the samples taken within 24-48 hours of birth, as a measure of precaution it is likely that your doctor will ask you to visit the hospital again with your baby in a week just to cross-check if anything was missed because some signs show up after a few days of your baby's life.
If you have given birth at home then positively take your baby for the tests no later than the seventh day of his birth.
You will be happy to know that your baby will be tested for a total of 31 core disorders! By performing the tests, you will have made sure you have saved your baby from all of those diseases and if God forbid, your baby tests positive for any of the diseases, don't panic because first of all, it will have just detected the symptoms and not confirmed the disease and secondly, it will have been detected at such an early stage that you can be assured to get the best treatment and get it cured.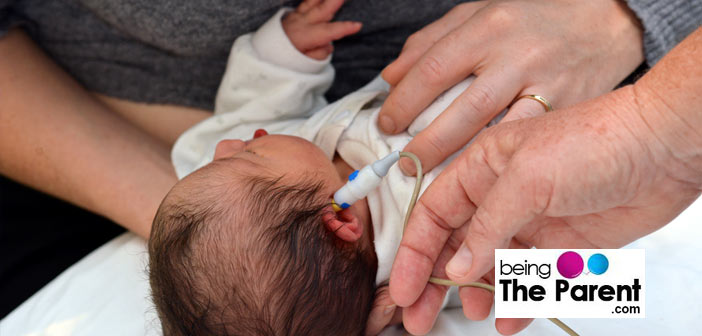 Newborn Screening Tests Cost In India
Which tests will be done, depends a lot of these factors:
Your genetic history: If your family has a medical history of imbibing a particular disease then test for that particular disease will be included in the test
Financial constraints: As it is still not Government funded in India, you will have to bear the expenses on your own. The expense may range from 2500-6500 INR
The tests to be done are usually pre-determined by the state but if you are doing it in India, as there is no Government intervention you can decide your best options with your doctor.
What Tests Comprise Newborn Screening Tests?
It is most likely that your baby will be tested for these:-
Maple syrup urine disease: A metabolic disorder where the baby's body is unable to breakdown certain proteins in the urine resulting in a sweet-smelling urine, like that of maple syrup
Congenital Adrenal Hyperplasia: A genetic disorder where the genes undergo mutations to result in less production of sex steroids
Glucose-6-Phosphate Dehydrogenase Deficiency: A genetic condition where the body continuously destroys red blood cells.
Phenylketonuria: A metabolic disorder where amino acid builds up in the body
Galactosemia: In this condition, a baby is unable to process galactose, the sugar in milk. Inability in processing galactose may lead to liver and brain impairment
Sickle Cell Anemia: In this condition, the red blood cells are not the right shape and hence cannot work as normal red blood cells thus causing anemia
Hearing Test: The newborn is tested for any hearing inability
The reason behind these tests is to detect a disease if any at its earliest stage. This gives the doctors a lot of time to treat the babies and cure them off the diseases.
Will The Newborn Screening Tests Hurt My Baby?
The blood tests are done through the Heel stick test. It is just a quick prick in your baby's heels to take a few drops of blood sample for the test. If you want you can ask to be present during the process to comfort your baby if he cries. The hearing test is done by putting a soft ear pug in your baby's ears and the heat test is done by placing small sensors on your baby's skin. You can smile with relief now; your baby will hardly feel any pain!
You can now congratulate yourself as you are an aware would be-mom now! Do spread the word about the importance of these tests to other soon to be moms too.