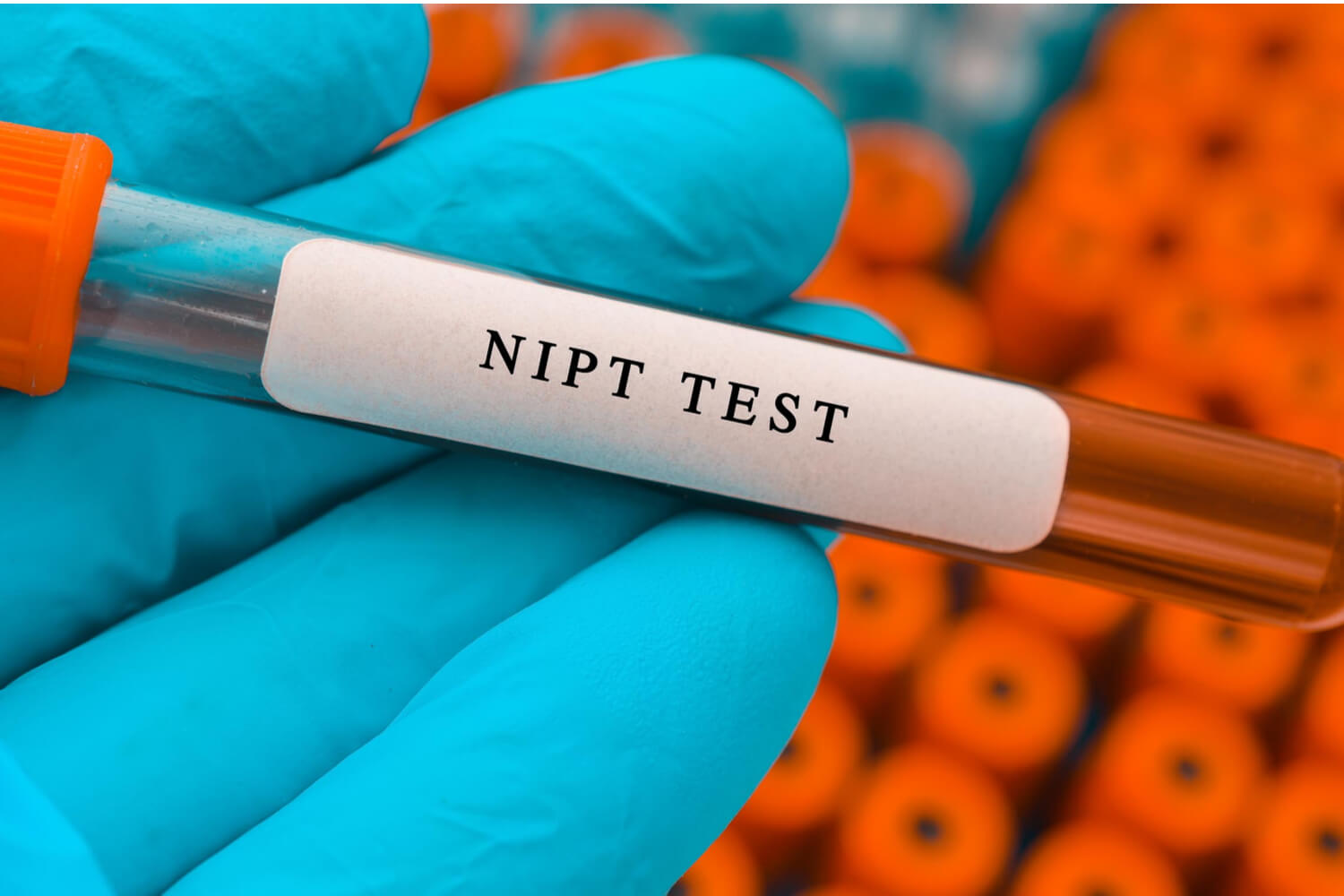 Pregnancy is one of the happiest phases of life. As a would-be mother, you will go through multiple tests and procedures to ensure good health condition, proper growth, and other normal functionalities of your unborn baby. While some tests can be as simple as routine blood and urine tests, tests such as genetic testing are also an important part of genetic testing. One such genetic testing is Noninvasive Prenatal Testing or NIPT.
The advancement of medical science and technology has brought in more accurate and less risky testing procedures that help identify birth anomalies and chromosomal defects very early into pregnancy. A non-invasive prenatal test (NIPT) is one such test that determines the chromosomal health condition of the unborn. Doctors recommend this test during the early stage of pregnancy and in the first trimester. In this article, we will walk you through the know-how, procedure, how it is done, and why you need to do this test.
In This Article
What is Non-Invasive Prenatal Testing?
Noninvasive prenatal testing (NIPT), also known as Noninvasive prenatal screening (NIPS) assesses and determines the risk of genetic abnormalities in the foetus. In this scientific method, small fragments of DNA that circulate in the pregnant woman's blood will be collected and analyzed. These DNAs are known as free-DNA (cfDNA) and are different from the DNA present in the nucleus of a cell.
Process of Non-Invasive Prenatal Testing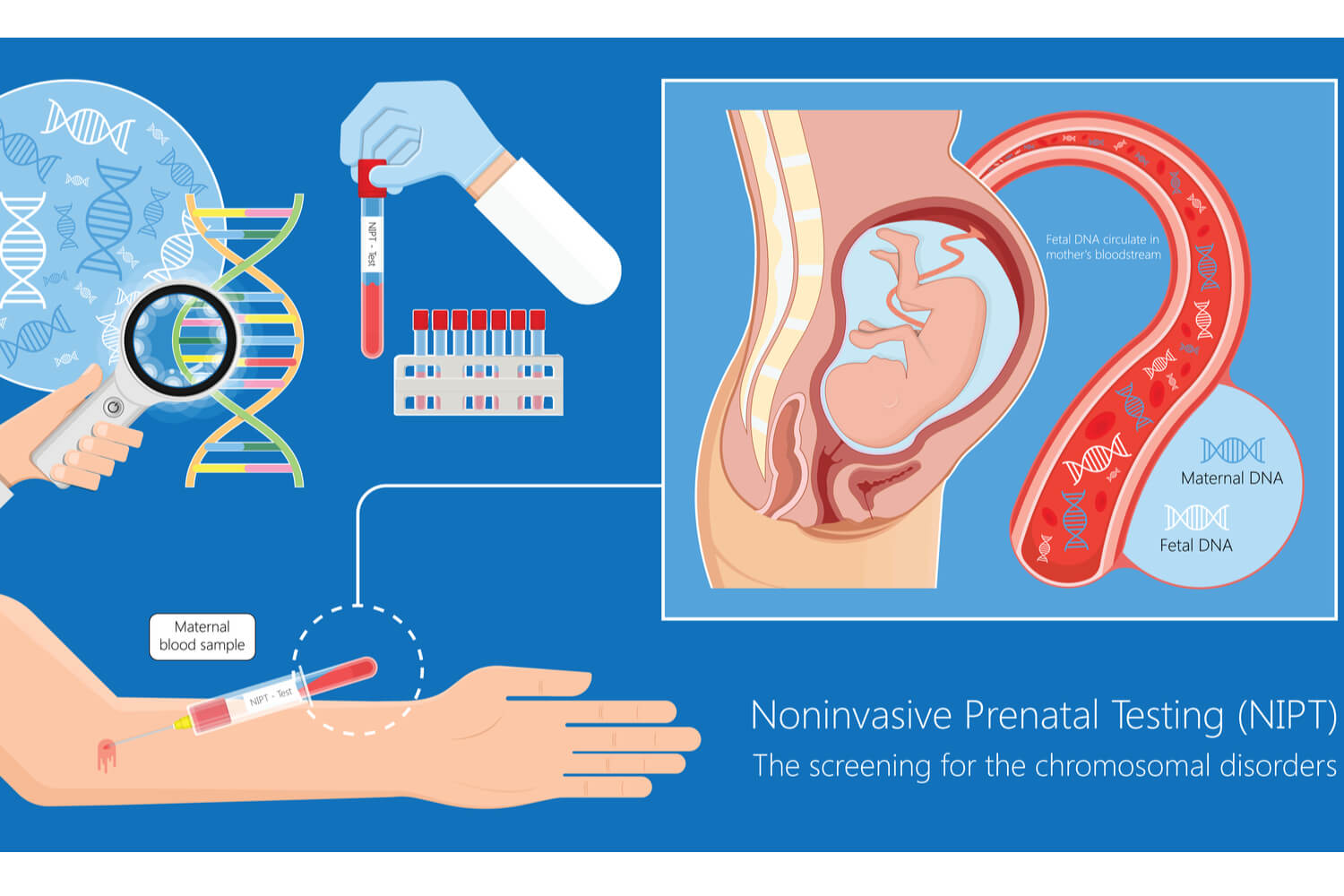 When a woman is pregnant, there is a mix of free-DNA or cfDNA that comes from the mother's cells and the cells of the placenta. The placenta is a tissue that connects the blood supply from the mother to the foetus. The cfDNA is identical to the DNA of the fetus and therefore gives the opportunity to detect certain genetic abnormalities well ahead of the birth.
The NIPT test is a simple test like other blood tests. This test involves no complicated steps and processes. There is also no risk with this test. For this test, the blood sample from the mother's arm will be taken and tested in the laboratory. For this reason, this test is called a non-invasive prenatal test.
What Does Non-Invasive Prenatal Testing Check For?
Through this testing, you can check for some birth defects such as Down Syndrome, trisomy 13 and 18, some genetic diseases like cystic fibrosis, haemophilia, and more. Until a few years ago, there was only one way to check the baby's DNA, by extracting the samples from the baby's amniotic fluid, blood, or placental tissue directly. This was risky and could cause miscarriage or complications. NIPT, on the other hand, is quite safe and non-risky. Many experts believe that NIPT testing for genetic defects will become a standard practice in the near future, replacing the riskier options available today.
Does NIPT Reveal the Gender of the Baby?
As per the report of NIH, this non-invasive testing can help to accurately identify the fetal sex. NIPT is basically a genetic test which means that it examines the chromosomes for defects. Since the chromosome combination is a vital factor that determines the sex of the foetus, the NIPT can show the baby's gender too. The Pre-Conception and Pre-Natal Diagnostic Techniques (Prohibition of Sex Selection) Act, 2003, commonly called PC-PNDT Act, makes it "Illegal to determine the sex of the unborn child or even use sex-selection technologies  in India".
[Read : What Is Sequential Screening Test]
Different Types of NIPTs
There are several technology platforms through which NIPT is done. The common factor among all these tests, though, is that all the tests use whole-genome sequencing using Next-Generation Sequencing (NSG).
There are mainly three different types of targeted NIPT tests. They are
1. Single Nucleotide Polymorphism (SNP) Analysis
SN Analysis technique helps identify the difference between the parent and child DNA and to determine the relative dosage of genetic variation to deduce copy numbers.
2. Microarray Analysis
This procedure detects the anomalies in terms of numbers and structures in chromosomes. Apart from detecting chromosomal abnormalities, this test also helps identify microdeletions and microduplications of chromosomes.
3. Rolling Circle Amplification
This type of NIPT uses cfDNA fragments which are connected to a circular template and repeated by a special rolling mechanism.
When to do NIPT During Pregnancy?
Pregnancy can be quite a joyful period for the would-be mother, but it can be an anxious time as well. The mother to will be in constant worry if her baby is fine and will be born normal and healthy. While in the past, mothers had to wait till delivery to make sure that their baby is fine, today's advance in technology allows the mother to know all of this well ahead of time.
[Read : All About Nuchal Translucency Scan]
How Does Non-Invasive Prenatal Screening Help Mothers-To-Be?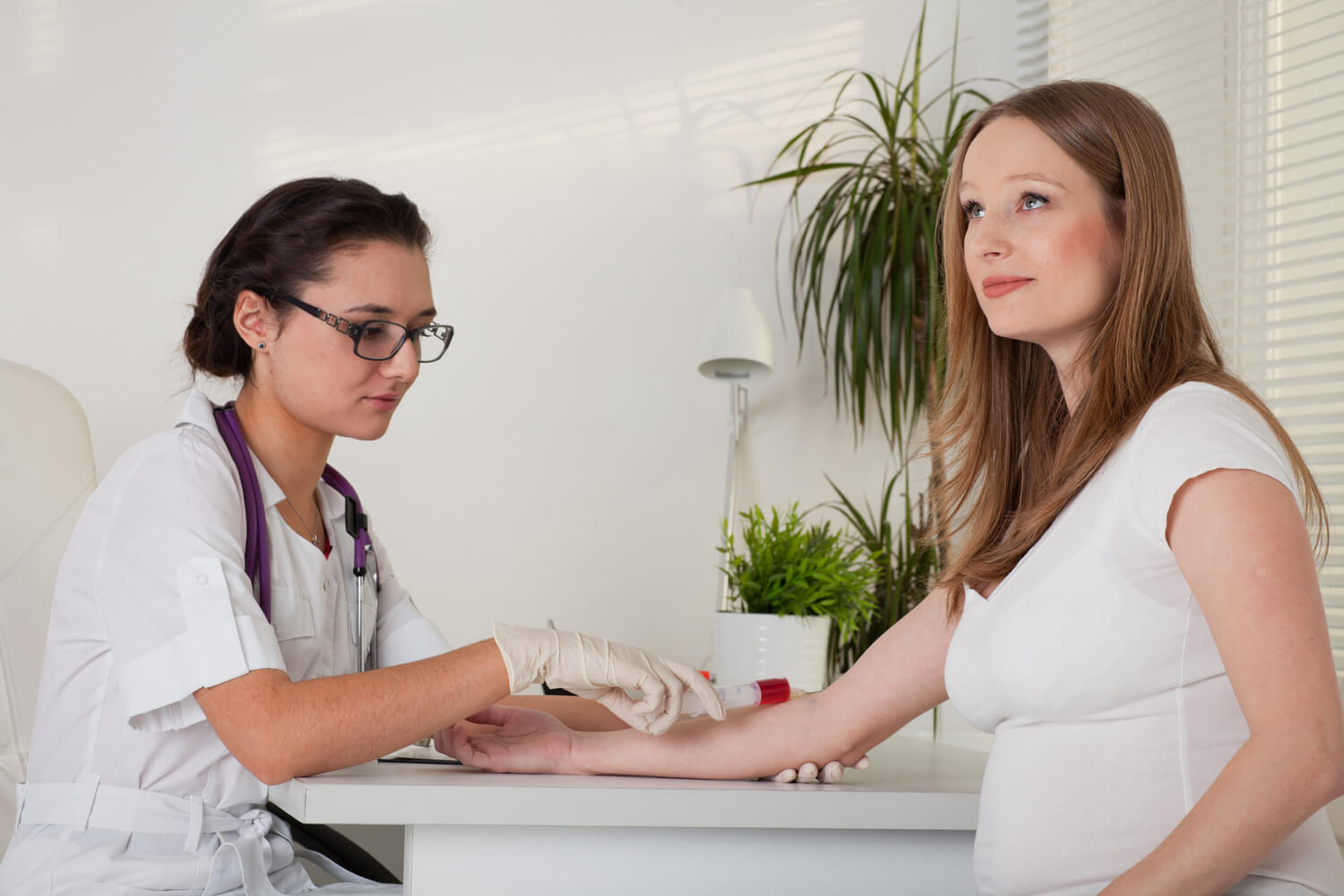 NIPT testing is helpful to pregnant mothers in many way ways.
As this is a non-invasive test, it is safe and avoids any risk of miscarriage.
It only needs a blood sample from the mother. There are no complications in this test.
The test helps identify any chromosomal risks and abnormalities to your fetus, well in advance
Would-be parents get reassurance about the health of their unborn baby.
It helps better birth management by providing early information about the genetic health of the unborn baby.
You can prepare for birth and intervene at an early stage whenever possible.
Is NIPT Accurate?
A nationwide study found that noninvasive prenatal tests can provide more effective, accurate, and safe results for detecting chromosomal abnormalities in the fetus in comparison to conventional methods like double marker (DP) tests or quadruple marker tests. The outcomes of this test are usually confirmatory.
[Read : All About Chorionic Villus Sampling (CVS)]
Should You Get NIPT Test Done?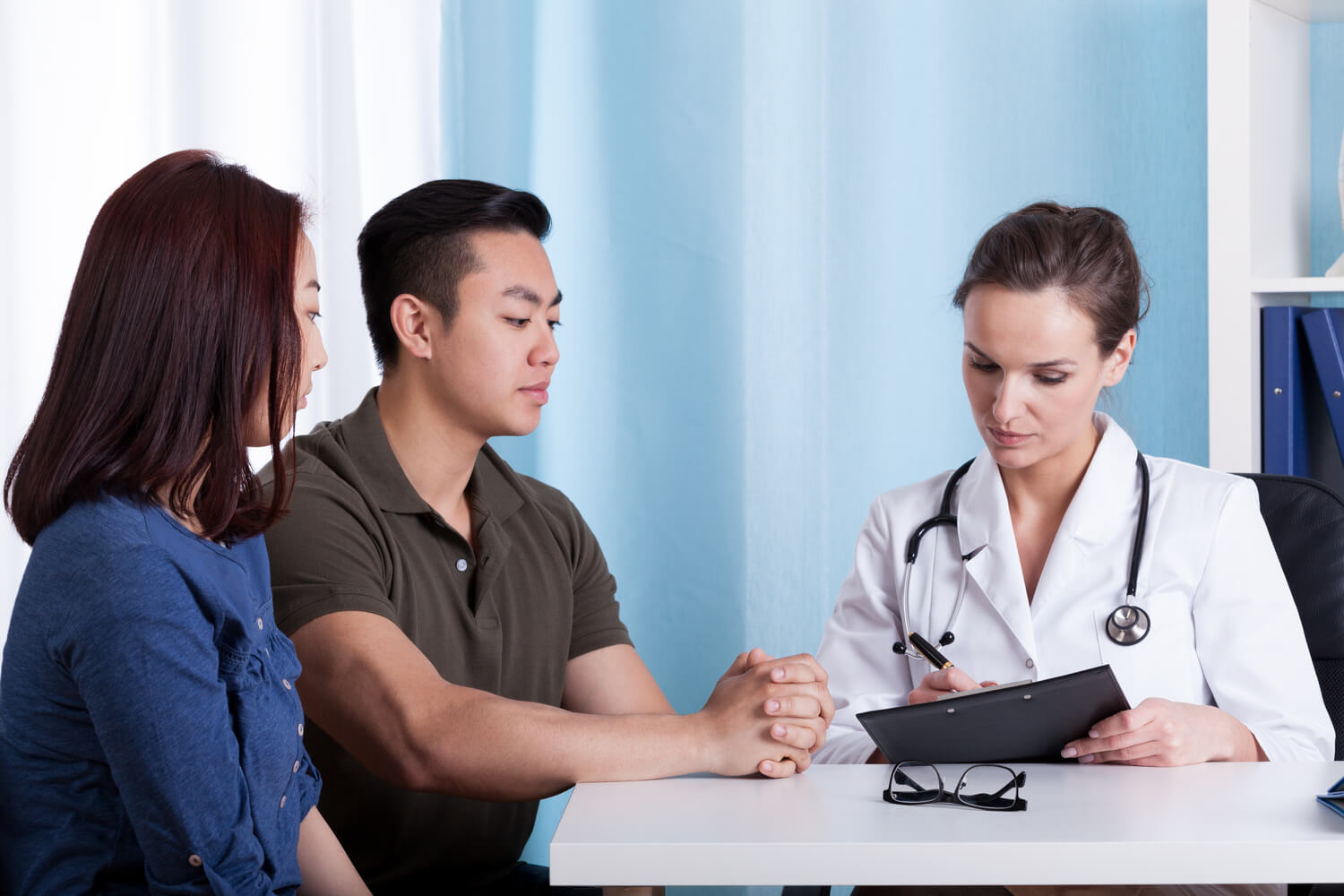 Every pregnant woman who wants to get an insight into their would-be baby's health development can go for this test. This test is for women of any age group. This is safe, involves very little procedure, and is accurate. But it is expensive in comparison to conventional methods.
Doctors recommend this test in one or more of the following conditions
Initial tests show high risks for genetic defects.
Ultrasound shows abnormalities that may need further confirmation.
There is a family history of chromosomal disorders or birth defects.
Parents have a prior history of infertility or stillbirth.
During the delicate phase of pregnancy, it is important to check the health conditions of the fetus, on the advice of your OBGYN or doctor. Latest testing procedures like NIPT offer a lot of data about the chromosomal conditions of your would-be baby at a very early stage. This test can help you to take the necessary steps and manage the condition well in advance. But remember never to self-prescribe this test. You can only do this on the recommendation of your doctor.
FAQ's
1. What Kind of Sample Does the NIPT Test Require?
The noninvasive prenatal test needs the blood sample of the mother. The rest of the testing happens in the laboratory.  The test is very accurate, simple and safe.
2. Does The Test Post Any Risk For The Mother or Baby?
As this is a noninvasive test, there is no need to take any sample from the placenta and the fetus does not create any risk to the unborn. It is safe for the mother as well.
Read Also: Amniocentesis Test During Pregnancy