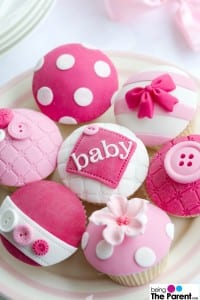 Baby showers can be a lot of fun and entertainment; but it could burn a hole in your pockets too! Basically baby shower or Godh Bharai is an occasion dedicated to celebrate mother-to-be and the unborn child with a few family and friends around. You can have a great get-together without turning bankrupt.
Location – Rather than having the function at a restaurant or a banquet hall, host it at your home or a relative's home. You may also hold the party at a park in your locality, but make sure you have all necessary permissions. If you still prefer hosting at a restaurant, opt for a brunch or lunch to cut costs instead of dinner.
Invites – Send out emails or use online invitation services and you'll feel good about saving money and trees.
Décor – Buying from wholesale market and in bulk will save you a lot of money. Before making any purchases compare prices online with various wholesalers and factory outlets in your locality. Disposable paper plates/dishes and cups are quite cheaper if purchased in bulk.
Borrow – If hosting baby shower at home eliminate, buying stuff like tableware, cutlery and matching spreads. Mix and match various colours and shapes making it look trendy by borrow stuff from friends and relatives.
Flowers – Again buying flowers from wholesale market or local farmer's would help keep your budget stable. Buy blooms and make your own floral arrangements and garlands at home. You can also make paper flowers which can be reusable for other functions.
Food/Drinks – Rather than hiring caterers, get yourself cooking! Make your own signature drinks and squashes. In India, the old traditional lemon juice is all time favourite. Go for seasonal fruit juices. Ask help from friends and relatives with chopping, grinding etc. Buy ingredients in advance and look out for discounted items. Let guests serve themselves at the lunch buffet.
Go Traditional – Ask help from older ladies to make the traditional desserts instead of buying from sweet shops – not only would it lend a cultural appeal, but also make everyone take a break from the regular cakes and pastries.
Games – Instead of hiring a host for games ask help from friends who have experienced baby showers about the types of games held at their functions. Plan yourself and be the host. Check online to get ideas for baby shower games.
Entertainment – Do not indulge in hiring a DJ for this, download latest music and play on laptops/players connecting with. Indian traditional songs are also sung on this occasion so grandmas, moms and aunts will be the DJ's for your function.
Party Favours – Again buying in bulk from wholesale stores will save on your pockets. Do the packing at home with inexpensive bags or glitter paper and tie with pretty ribbons to make it look attractive. Create simple return gifts by putting in an extra effort – lending a personal touch.
At the end, remember it is about welcoming a new member to the family. Put in the efforts and make the mother-to-be happy – the best is always for free!