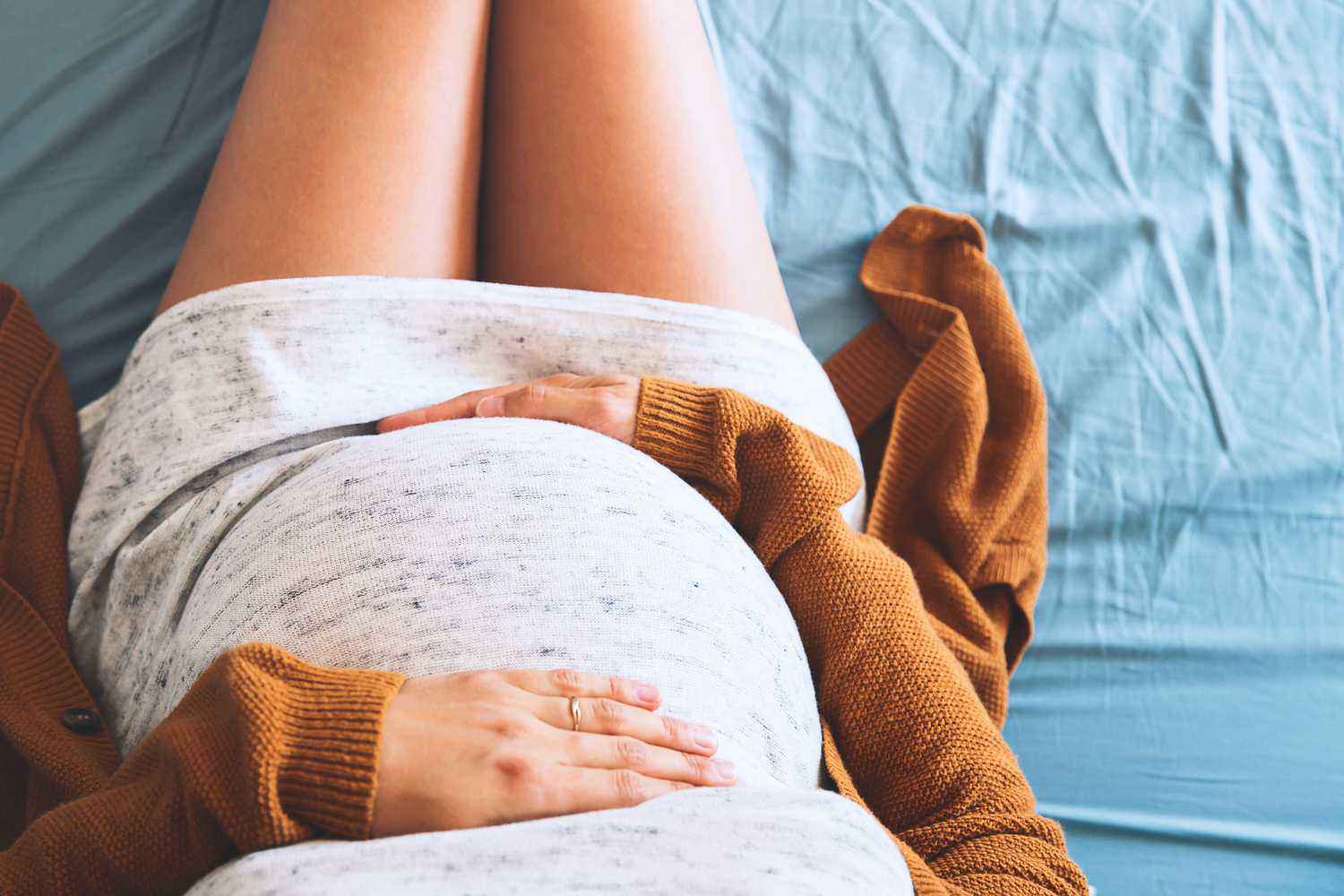 You might have thought your family was complete, but now there's another little one on the way. Or maybe you weren't even sure you wanted to have children, and now you're left wondering how to even start planning for a future you never saw yourself in. Some couples even find themselves unexpectedly expecting multiples when they only intended to grow their family by one.
The range of emotions you feel can be so intense that you eventually just feel numb. But after the initial surprise wanes, it's time to make an action plan. If you're in your first trimester, that means you have at least six to seven months to get things ready for your bundle of joy. To help you navigate the maze of an unplanned pregnancy, this guide is here to help.
Assess Your Financial Situation
An unplanned pregnancy comes with a slew of unanticipated costs. From healthcare to supplies, there will be thousands of dollars to come up with before your newborn arrives. Having a baby can cost anywhere between $10,000 to over $30,000 depending on your insurance and type of delivery.
A vaginal delivery averages between $5,000 to over $11,000. Having a C-section can cost between $7,500 to around $14,000. Beyond labor and delivery fees, a baby costs around $12,000 its first year of life, and that amount persists or increases as they grow.
You may fear that there is no way to possibly cover the expenses, but luckily, there are healthcare coverage options for parents in the U.S. Having a baby counts as a qualifying life event, which allows you to change health insurance providers or make modifications to an exciting policy. Additional costs you'll want to begin saving for are:
Nursery furniture
Diapers and formula
Pediatric care and first shots
Baby-proofing your home
Baby gear like a stroller, adjustable car seat, swing and playpen
Don't Delay Prenatal Care
As soon as you receive a positive pregnancy test, make an appointment with your gynecologist ASAP. They can answer any questions you have and help put some of your nerves at ease. They can also help determine exactly how far along you are, which will make a big difference when it comes to planning for future ultrasound appointments and any prenatal testing you need. Before you visit your doctor, try to figure out the date of your last period. While you may find out that you're further along than you thought, it will give the physician a good starting point.
Consider Your Housing Needs
Having a new room for the baby is everyone's dream, but it might not be a feasible reality. If you already have a house or apartment with children, consider whether you can have them share a room or if looking for a new home base is necessary. Buying a new house could give you more space, but it could be difficult managing the stress of the homebuying process on top of your pregnancy.
In some cases, it may be better to put off selling and make alternative arrangements. If you decide to go the selling or buying route, start as early as possible. Give yourself enough time to compare properties and enjoy the process. Even if you may not have planned to be expecting, preparing your future home is an exciting moment.
To help cover closing costs and moving expenses, you might want to look into refinancing debt or borrowing a personal loan from a private lender. Even if you think you can't afford it, you may be surprised at the options available. The beauty of personal loans is that they're designed to be flexible. You can spend the money however you like, and refinancing options allow you to fit the payments into your budget, even while planning for a baby.
Start Adjusting Your Lifestyle
Now that your body is home to a growing baby, you have to consider the impact your lifestyle choices will have on your newborn. Prenatal health is about mother and child, so the choices you make benefit you as well. Some of the conditions women develop, like gestational diabetes or hypertension, can be managed effectively through lifestyle changes.
Eat the Right Foods
Someone with an average body mass index (BMI) of 18.5 to 24.9 could need to gain between 25 to 35 pounds for a singleton pregnancy. Moms carrying multiples will have to double that amount, but it's best to consult with your doctor about the exact caloric intake you should have each day. In addition to eating enough, you should also take in plenty of fresh fruits and veggies.
You may start taking prenatal vitamins as well. Foods to avoid during pregnancy include alcohol, raw fish and meat, undercooked eggs and soft cheeses. Forget what you've heard about not being able to consume coffee while pregnant. Women may be able to safely consume up to 200 mg of caffeine per day with no harm to their unborn babies.
Exercise Regularly
Exercise is good for everyone, and overdue women can even induce labor through routine physical activity. Some suggest that physical exercise may reduce the risk of developing gestational diabetes. It can also help you maintain a healthy weight, lower stress, improve sleep and ease back pain.
Look After Your Mental Health
There are always a lot of emotions, both obvious and unexpected, that come along with pregnancy. You're going through a transformative experience that will alter your life forever. Make sure that you take time to check in with yourself and embrace whatever you're feeling. If it's anxiety, then acknowledge your fears, but accept the fact you don't have to solve all of them for your baby to be happy and healthy.
An unplanned pregnancy can also cause money stress, relationship tension and possibly conflict. All of these can significantly impact your emotional well-being. Whether you turn to a trusted friend or work with a therapist, be open about what you feel. Mental health services should be considered just as essential as any other form of prenatal care.
Looking Ahead
While there may be many surprises along the way, focus on the excitement and happiness of meeting your new baby. Welcoming a new life into the world is a magnificent achievement. You deserve to celebrate the joy of creating life and watching it grow. Whenever you feel stressed or aren't sure where to turn, remember that this is only a short period in a lifetime you'll share with your child.