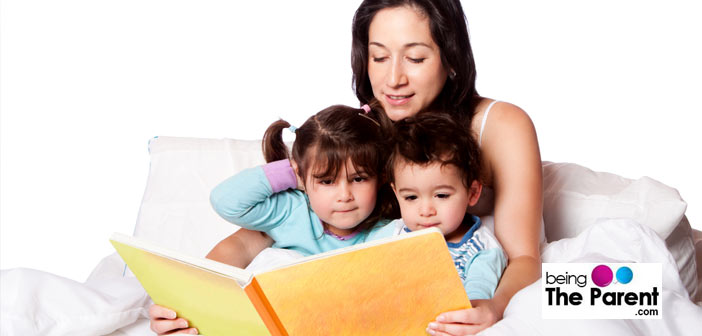 Since time unknown, Indian kids have had their parents or grandparents weaving stories at bed time. These stories not only about the mischief of the parents but a myriad of other tales. In the present era, childhood is dominated by digital gadgets such as mobile phones, tablets, computers and the T.V. Before the advent of gizmo attack, children blossomed beautifully with their share of adventure and fun, actually more than that! Lost are the days playing with the neighborhood kids and enjoying family time.
As Philip Pullman rightly put, "After nourishment, shelter and companionship, stories are the thing we need most in the world."
Why Are Bedtime Stories Important For Children?
OK, so is reading stories to your child is going to make him a better person really? Well, the answer is 'yes'. Stories are the way you get to know the world, expanding horizons of imagination and creativity – your child would also go through these emotions. Stories boost the interaction between you and your child, and your child's brain also develops faster with respect to logic, morals, reasoning and most importantly – language.
Reading together with your child will give you quality time with him, beating the busy daily life hustle. It will also create special memories between you and your child for the rest of your lives.
Benefits Of Reading Bedtime Stories To Your Kids
The following benefits of bedtime stories will surely get you considering going the old way:
Sharpens memory: A well told story keeps the memory working since your kid has to keep track of the story (what-when-why). Prompt your child about an event or person introduced earlier in the story to check if he remembers
Augments creativity and abstract thinking capabilities: Engrossed in the magical world of flying carpets and chattering animals, stories trigger imagination and benefit these complex skills. It also helps the child empathise, for instance with the hungry dog or the dry tree. Ask him how does it feelsto float on a carpet of light, feathery clouds?
Improves language: "Read a thousand books, and your words will flow like a river." A child learns more about words and expressions when you read him new words everyday, but not like a chapter, like a story.

Enriched vocabulary: Listening new words in the story along with your guidance on what they mean, your kid is quickly adding words to his dictionary. You may use pictionary to help him understand better
Enhanced communication skills: Repeatedly hearing the phrases/words in different contexts increases the child's confidence for using them in his routine conversation. Try to use the new words/phrases the next day and your kid will follow suit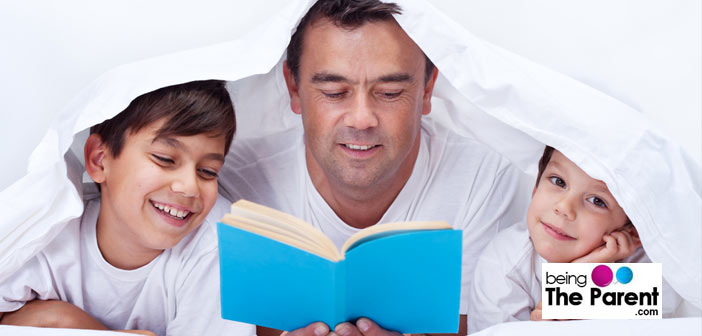 Boosts brain development: The dramatic presentation of story with exaggerated background noises and animated voices with high and low tones stimulates the brain region dealing with language processing, particularly the auditory cortex
Expands horizon: Stories also aid in increasing the knowledge about objects, people and the world. Those scenic waterfalls of Greece and lavish dinner table set with best of meat, pies, cheese and drinks is being absorbed by your little one
Develops moral values and civic sense: Moral stories are short and directly put forth the message which is easily understandable by the child. He learns manners, social behavior and respect for others
Lowers stress: The anxieties and worries of the child unknown to you could be channeled out through stories. Your child will forget the troubles and drift to the magical world. The result will be a rejuvenated and happy child. Sometimes, your child may relate to a character/situation and share his apprehension with you
Develops perspective: When your child will listen to different "good boys" and "bad boys', he will start to like some of them and dislike some others. It will help you gain an insight on his perspective, and the child will reflect on the text that you are reading to him
Hones analytical reasoning: "Leaders are readers". When you repeat his favorite story, he is likely to chirp in between about the next event in the story. He will start identifying the pattern, responses and behaviors of the characters. He is able to distinguish between the real world and imaginative world, of course with your help!
Establishes healthy bedtime routine: All children enjoy listening stories. Instruct your child to have milk, brush teeth, use toilet before getting into bed for the storytelling pleasure. Follow this everyday and greet a jubilant child in the morning!
Child feels loved: The hectic schedule of the parent as well as child does not permits quality time. This exclusive practice in his cozy bed is likely to make him assertive and feel important. Remember to tell your child that you adore him
Time with you: You and your child will have fairly busy schedules and time would be a crunch. Keeping a constant bedtime reading routine will ensure that you spend some quality time with each other, that is filled with imagination, creativity, and lots of snuggles and love
What Kind Of Bedtime Stories Should You Read To Your Child?
It's essential to realize that young minds are extremely malleable and act as fast-acting sponge. Help your child decipher that there are no witches and genies around to magically provide luxuries. It is natural for them to transit to slumber land thinking about lurking sorceress and dark caves. Read stories which:
Are not over stimulating: Extra excitement may make your child active and difficult to put to sleep. Also surplus stimulation fires fantasy way too much
End on a happy note: It's preferable to send your child happy to the dreamland. Stories on deception and malicious intent builds negativity and may make your child anxious
Teach a lesson: Moral stories on simple values of honesty, greed, friendship, animal love, cleanliness and respect can be easily communicated
Feature him: Once in a while, you may replace Aladdin or ant with your child and let your child experience the adventure more intensely!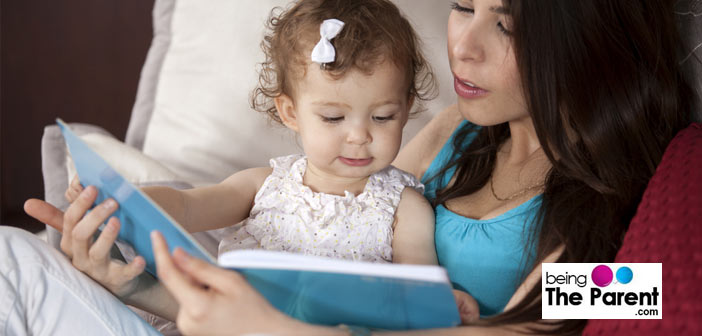 Examples of Classic Bedtime Stories
Dive into the enchanting world of fiction with:
Aesop's fables
Thousand and one nights
Panchatantra
Jataka tales
Famous five and other Enid Blyton stories
Hardy boys
Chapters from harry potter series
Mythological epics such as Mahabharat, Ramayana, Medusa & Athena
Life events and teachings of Gautam Buddha, Mahatma Gandhi, Mother Teresa etc.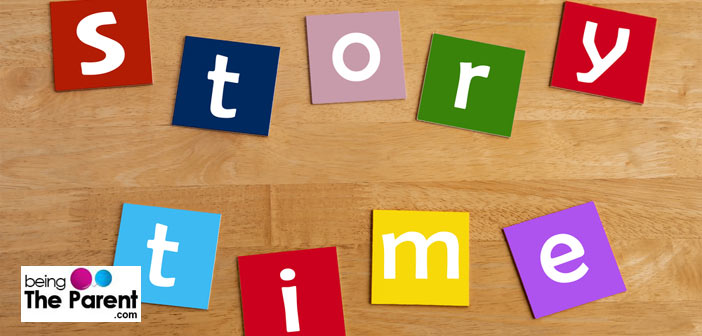 Examples of Moral Bedtime Stories
The greedy dog
The lion and the mouse
The monkey and the fishermen
The hare and the tortoise
Ant and the grasshopper
A monkey and two cats
A fox and a crane
The fox and the grapes
Thirsty crow
The monkey and the crocodile
United we stand divided we fall
Nobody believes a liar
As you sow so shall you reap
Appearances are often deceiving
Hard work always pays
There are umpteen stories available in libraries and on the Internet. Browse and enjoy with your child! This exercise can improve your child's academics and help him develop into a law-abiding citizen. So ditch the telly, relax and enjoy with your kid discussing and laughing over stories!