You want to potty train your little one but facing difficulties? Don't worry. It will happen eventually. Be patient and learn some easy tips that will help you in this endeavour. First of all you should understand that all kids are different and might show their readiness at different times. So, comparing is a bad idea. There might be your friend who brags that her little girl hasn't used diapers from even before her second birthday. Or there might be a relative whose little son refused to sit on the potty seat for long. So this leaves you wondering about the appropriate time for potty training; isn't it? But again, to each his own. Go with the flow and let your little one feel comfortable in deciding when to start their potty training. Believe it; all kids do, sooner or later.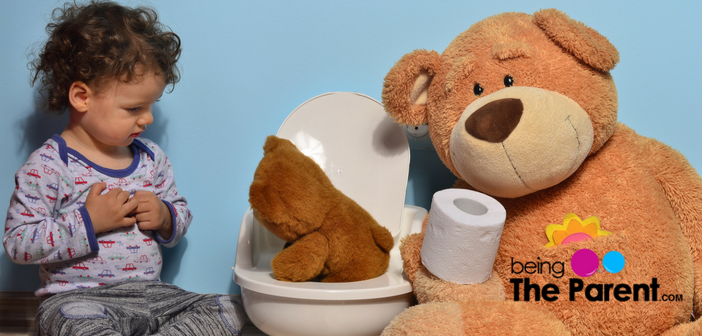 Having said that, there are some studies and observations made by experts. These studies recommend you to wait till your child:
Is completely relaxed and isn't stressed about it
Has started pulling out her wet/dirty diaper
Is cooperative with this learning and shows interest in seeing an elder sibling or friend using a potty
Is conscious and has started hiding when she goes to pee or poop
Is leaving her diaper dry for much longer time
Is waking up with a dry diaper
Have you heard that the American Academy of Pediatrics (2006) published something useful on this? They collated a checklist of all the signs that could help you to decide when you should start potty training your little one. Here it is:
If your child is staying dry for at least two hours during the day or wakes up dry after naps
When your little one's bowel movements are more regular and predictable for you
If your child's facial expressions or posture, or particular words are a good enough signal that she is going to pee or poop
When your child is able to follow your simple instructions
When your little one can go to the bathroom and wait until she sits on the potty
If your child has started getting uncomfortable in soiled diapers
When your little one has started asking for a potty chair
When your child is able to undress or remove her own clothes
Or if your child is asking to make her wear undergarments like grown-ups and feels shy in diapers
So, if you see any of these signs, you must start the potty training immediately. Other than the above checklist, you could keep a tab on her bowel movements (BM). Each child has a certain time or pattern of BM. It might be in the morning, or right after a meal, or may be just before bed at night, there is always a particular routine a child's body is set to. If you have found out that, you can start encouraging your child around that time, to go and sit on the potty.  Some tricks to encourage your child for using the potty if you see the above signs are listed below: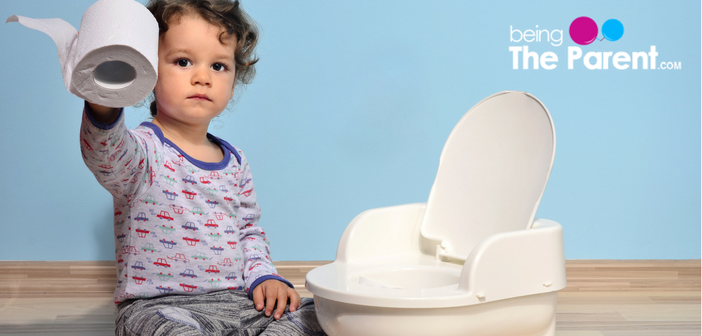 Tell her that dirty and soiled diapers are very unhygienic and how using a potty is a much cleaner option. You could ask her why that messy diaper is irritating her – may be the stink or simply the sticky mess. Build on that and start training your child to use the potty seat.
Tell your child some simple cues to tell you if she wants to go for peeing or pooping. If she can't speak properly yet, show her how to communicate with verbal cues and watch out for the signals. Teach your little one on how to be aware of her own body's functions and signals.
Use some other child's example on how she or he uses the potty. But be careful of not forcing or pressurizing the child.
If your child wants a demonstration, let her see some other child using a potty or don't be shocked if your child follows you to the bathroom to see how it is to be done.
Yes it is a difficult phase to potty train your ever busy toddler. But rushing will not help. Let your child take her own time to figure out her comfort level with potty training. By the time she is three years old, you will marvel at her behaviour. So stop feeling anxious and start a positive training with lots of love, patience and understanding.