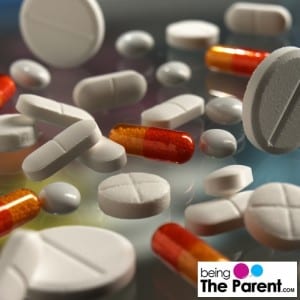 Birth control pills prevent pregnancy by preventing ovulation. Ovulation is a must for getting pregnant; therefore if you are on birth control pills the first steps is to stop taking pills and complete your current pack till the end and do not start with new pack.
After stopping the pills you don't have to wait for a specific time period, it is safe to get pregnant as soon as you have stopped taking them. It does take some time to ovulate after you have stopped taking the pills. In certain cases women ovulate within 1-2 weeks while others it may take months also. If you had irregular periods or had problems in ovulating then they could be a delay in ovulation. Some doctors recommend having at least 1 regular period as it allows calculating the accurate due date. But even if you get pregnant right away do not worry it's a good news! Of course there are other ways to calculate the due date.
Some think there is a risk of miscarriage after coming off the pill but there is no such evidence to this. Also another concern in women is use of long term pill affects fertility which again has no evidence to back up.
Most women have normal periods by three months if they haven't conceived till then. Some women have difficulties to get pregnant soon after they have stopped taking pills because the body needs to start its own hormone production and requires some time to recover its normal pattern. The ovary also needs time to get ready so eggs can be matured and released. There are thousands of eggs in the ovary but before your first ovulation the eggs might require some time to mature.
After coming off the pill it is seen that 1 in 30 women do not get periods for quite some time- it does not mean you are not ovulating, it shows that your cycle is irregular and there are different ways to find when you're ovulating. But if it persists you need to see your doctor.
Before you start trying give yourself some time, make sure that you are healthy enough for pregnancy. Folic acid is also beneficial if you start taking as soon as you start trying. Make few changes in your lifestyle like try to get fit, having healthy meals and a balanced diet, moderate exercising and quit drinking and stop smoking.