Since Aadya crossed the 6 months back, Anita has been extremely excited about feeding her solid food items. Every week she would introduce one new item and Aadya was a happy baby taking it all in without a fuss. This gave Anita enough confidence to be more experimental with food and start mixing food items. One day she gave the child mashed boiled egg and raagi. The next day she gave her powdered dried banana and wheat. And the next day it was avocado and pear. And the next day Aadya fell very sick. She was vomiting, feverish and showed signs of diarrhea. Clearly, her body was having an allergic reaction. However, Anita or the doctors were not in a position to figure out what caused the allergy as there were so many new food items introduced in the previous few days. Anita became extremely scared to include any of these items again in Aadya's diet. But it was also a pity to completely stop giving the baby all of these good nutritious items because ONE of them caused allergy.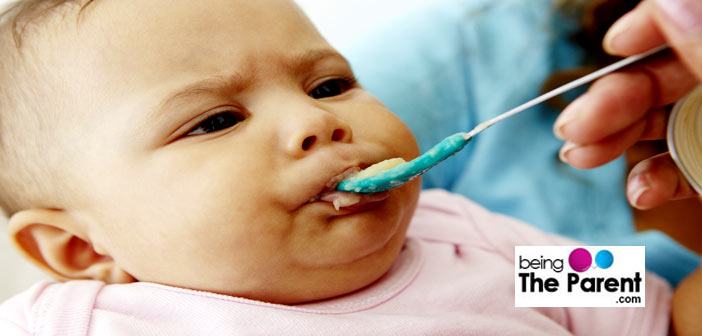 Doctors and experts, time and again, urge parents to introduce foods gradually to the babies. While in the initial weeks, this is followed to the T, parents generally get excited in the absence of any allergies and stop following this thumb rule. As you saw from the above case study, this is not a good idea at all.
What Is The 3-Day Wait Rule?
Why Is The 3-Day Wait Rule Important?
When Can I Stop Following The 3-Day Wait Rule?
How To Be Careful After You Stop The 3-Day Wait Rule?
What Is The 3-Day Wait Rule?
Patience is the key to this rule. It simply means that after introducing a new food item in your baby's diet, you need to wait at least 3 days (ideally 4-5 days) before introducing another new food item. During those 3 days, ensure your baby eats only those items that have previously passed the 3-Day test.
For instance, if you started with apple puree, you give it in very small quantities for 3 days. Then introduce a new item, let us say for instance, banana puree. Give it for 3 days, but you can continue to offer the safe food, the apple puree as well. Watch out for any kind of allergic reaction. If you do not see any, from the fourth day, you can give both apple and banana purees to the baby. Then introduce another item (may be raagi) for the next 3 days. This rule will help you pinpoint any allergens that food items may cause. If your baby develops an allergy, gas, diarrhea, etc., you will know which food to avoid.
Why Is The 3-Day Wait Rule Important?
If you introduce a new food over the course of many days, then it becomes very easy for you to monitor the impact it had on your child. Does she appear to have rashes the next day? Is her poop very loose? Is she showing signs of tummy ache? If you notice any of this small or big problems, then you can pinpoint quite easily what caused it and eliminate it from the baby diet.
It is also a good idea to keep a baby food journal where you note down the food items introduced with dates and any noted aftereffects. This is especially important if there is a family history of food allergies.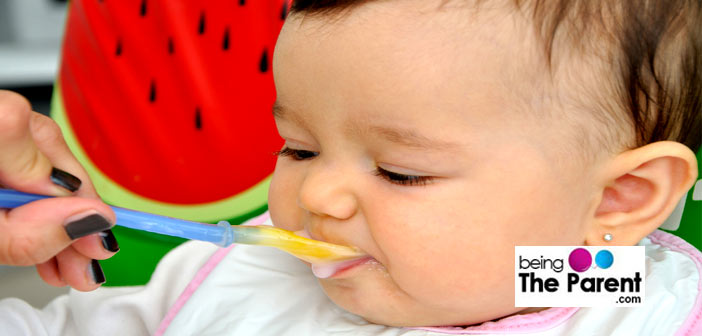 When Can I Stop Following The 3-Day Wait Rule?
By the time your baby is 9-10 months, you would have introduced most of the things that make a balanced diet. Once this is achieved you can relax a bit, but only when you are offering home made food.
That said, it would never hurt to be cautious, especially when introducing items that are commonly known allergic, such as peanuts, eggs, wheat, meat or certain types of fishes. This holds through for store-brought or canned food items as well. Always introduce a new food item either in the morning or during lunch.
How To Be Careful After You Stop The 3-Day Wait Rule?
Ensure that you introduce a new food item early in the day. This way, even if your child develops an allergic reaction, you can monitor it well and it would not lead to an emergency room visit during the night.
Be extremely cautious when you introduce a food item that is a known allergic to you or your spouse. In fact, you can avoid introducing it till the baby is older.
For more discussion on baby foods, please see:
Happy Parenting!