A child brings pure joy into a parent's world, but the excitement of a new life does not come without its hefty costs. Most mothers and fathers expect to have to fork out more cash than usual for their new bundle of joy, but many do not realize just how much it all comes to. Here are the costs of a child for new parents.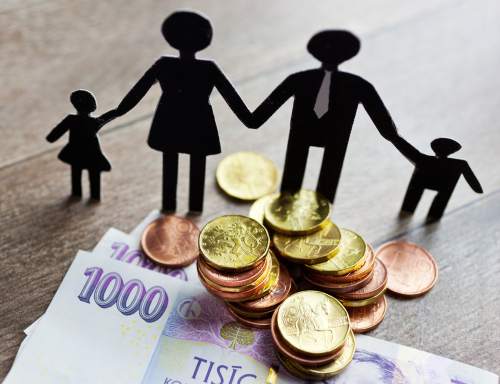 Clothes
Many new parents get excited by the idea of buying their baby cute clothes (as does the rest of the family!). Do not go overboard as you will find they outgrow them quickly. Get a few pieces in the next size up so that when they grow overnight (trust me!) they still have a few things to wear before you can get to the shops. Most children grow out of clothes before they have had a chance to wear them through – so ask around in your neighbourhood for any hand-me-downs, most families will have a bag or two to be passed on.
Food
Your baby might be small, but they will consume an awful lot! In the early days, they will be drinking milk, but soon you will need to start purchasing solid foods. This will add to your overall grocery bill each week, so make sure you adjust your budget. If you are curious about the best foods for a one-year-old, take a look at Health-line for inspiration.
Higher Utility Bills
It is not just the material items that will cost your wallet – your utility bills will go up, too. You will be running more water and using more electricity to look after your little one, so do not be surprised when your monthly bill spikes in price.
Childcare
Childcare is one of the biggest expenses for parents. Sometimes parents decide that one person will remain at home for the first year or two to minimize costs. This is not always practical from a job or skill retention point of view (or mental health view), and you can end up spending a lot on childminders or nurseries. You could look into what loan options are available so that you can pay for childcare until you can take advantage of free schooling.
Toys
OK, so toys will cost less than some other essentials, but you will still need to kit out your kid's bedroom with lots of things to play with. You will find that you do not have to buy too many, though, as your little one will be receiving plenty of gifts from relatives! Just do yourself a favor and avoid any toys that are too noisy.
Diapers – Lots of Them!
It is amazing how much such a small human can poop! You will want to find quality diapers to ensure no leakage throughout the night, and that will greatly add to your weekly budget. Look into cloth diapers too – there's a wide range available now and although the upfront cost is bigger, overall you will spend less on cloth than disposable.
Future Savings
It is not just the present moment you need to think about when it comes to your child's costs – you must think about their future, too. You might want to start a savings account for them, put away their university tuition, or put money to the side for future emergencies. Having children is a wild ride, and you want to be financially prepared for all situations.