A lot of planning is required for pregnancy and giving birth to a child. A couple needs to be physically, emotionally, mentally and financially prepared for the same. It's a saying that "a planned pregnancy is half the battle won", thus the couple needs to alter the lifestyle patterns and prepare the body as well. A very significant aspect of this is to watch out the food intake as it is a direct or indirect contributor to the baby. To avoid any sort of complications the couple needs to go slow and have a healthy start to the process of pregnancy by consulting a doctor. The couple needs to have few months of preparation before going for it. With the help of slight caution along with planning and expert advice from health experts, the couple will be able to begin the new family in a happy and healthy manner.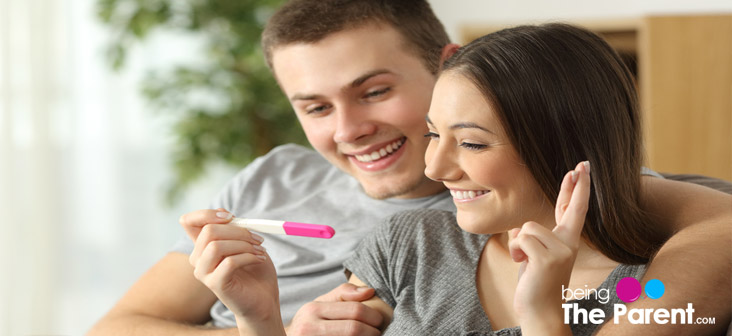 7 Things To Avoid When Trying To Conceive
A list of do's and don'ts are given to the couple when they are planning for a baby. The list is endless but we will list few things and their after effects to get a clear picture.
Alcohol: Try and completely cut down on alcohol intake when trying to conceive as it is associated with fertility complications and even with miscarriages. Not only the females, even the males should avoid drinking as it hampers fertility. Excess drinking relates to irregular period cycle, unusual levels of progesterone and estrogen levels, also the absence of ovulation. It even leads to fetal alcohol syndrome indicating abnormal facial features, growth and development issues of the developing baby. Alcohol in small or big amount can lead to infertility issues as there is no "safe" amount of alcohol that can be taken. Figure below represents the relation between alcohol consumption and fertility of the woman (per week)


(Source)

Smoking: You may want to nix the alcohol as it is believed that it takes more time for the smokers to conceive than the non-smokers. Another reason is that in case of smoking, the woman's eggs are more susceptible to genetic disorders. The habit of smoking also increases chances of having a miscarriage and tubal pregnancy. Not only the female but even the male needs to quit smoking as it results in lower sperm count and even abnormalities in relation to sperms. The chart below shows the result of smoking on the baby's weight after delivery


(Source)

Caffeine: It is seen that high intake of caffeine results in causing an increase in the estrogen levels during the first half of the period cycle, thus resulting in ovulation problems. It disturbs the hormonal balance in the body. Intake of caffeine also results in longer time to conceive, fertility issues and miscarriage. Women whose intake of caffeine is low can conceive earlier than the ones who take high doses of caffeine. The chart below gives a clear picture of the proper intake advisable by health counsellors and experts


(Source)

Trans Fats: Another vital ingredient which needs to be avoided when trying to conceive is the food which is loaded with Trans fats as it lowers fertility. It is not good for the heart, increases the cholesterol levels and even increases chances of infection in the body. Foods with Trans fats cause ovulation issues and is mostly found in chips, popcorn, margarine and all sorts of baked products. Trans fat products should be avoided as much as possible. The list below gives us a clear view of the items that have good and bad fat


(Source)

Fishes having a higher mercury content: Fish is considered to be a nutritional package as it has omega 3 fatty acids for a developing baby. Certain fishes have a higher mercury content than the others like Tilefish, King Mackerel, and Marlin etc. The intake of these fishes should be avoided as the mercury in them can result in fertility issues for the couple. Moreover, if the fishes are consumed, the mercury in the blood remains for a very long duration and can be hazardous for the developing baby's brain and the nervous system. In case one wants to have fish, consuming Crawfish, Mackerel, Oyster, Salmons, Scrimps, and Squids are some good options


(Source)

Dietary choices:

Vegetables and fruits are a powerhouse of energy and always helps you to keep fit. Health experts do believe that if a body is in a nutritious state, then there are more chances to conceive so it's always good to eat healthy and wholesome food, choosing the right choices and to deter from fried foods like fries. Always eat right and stay away from sugar, soft drinks. Make fresh choices and stay away from canned or processed or frozen food, undercooked meats or eggs. Include more calcium rich foods like curd, milk, and cheese daily and take prenatal vitamins and get enough folic acid.

(Source)

Exercise: It is seen that if a regular or moderate amount of physical activity is adhered to, there are more chances of conception than the woman who is laid back or who find excuses for not indulging in any kind of physical activity. The exercise schedule, however, should be not in extremes as they might intervene with the fertility. So a bit of cycling, brisk walking, gardening etc., are a better option than vigorous or strenuous exercises. It is also seen that if too much of stress is undertaken then the chances to conceive can be hindered as it affects the health so it's better to have a session with the health experts and they can counsel to go through yoga or acupuncture sessions
Thus, we can say that entering a new member to the family involves lot of cautions and planning, altering the lifestyle, adhering to few limitations, as all of them fairly contribute to a healthy and developing baby. It is advisable for the couple to make adjustments for a healthy conception. Together they need to be active, maintain an ideal weight, eat a diet which increases the fertility count and avoid things that delay the process of conceiving as the food and fertility are directly linked. It is advisable to follow the list of things that have to be avoided for a healthy and happy start of the pregnancy and to keep the coming member away from all defects or deficiencies.