Women safety is one of the most controversial issues in our country. Rapes, molestation, eve-teasing or kidnapping – these heinous crimes are now carried out in broad daylight which has dampened the morale of women to step outdoors. Despite this, girls have to go to school, college, tuitions and the working dames must make it to their workplace. When travelling alone, it's best to raise your guards, stay alert and make use of the technology that entertains you and lies comfortably in your purse – your mobile phone, for your safety. Yes, there are a few apps that can be of help if you land in an uncomfortable situation.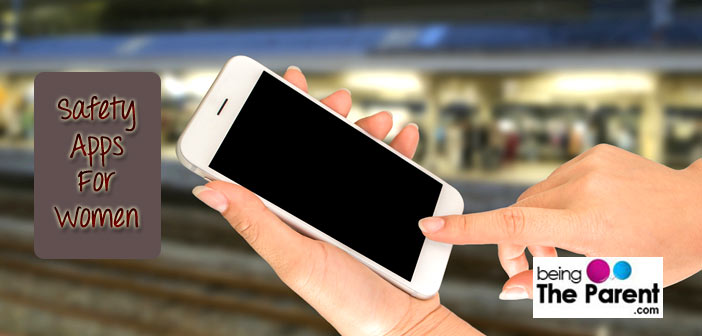 Top 10 Safety Apps For Women In India On Android
No one's got time to unlock the phone, punch in the number and speak to one's kin in such a situation. The phone is probably snatched away or you may not know your location to explain. Since Android is the most widely used app, below is a list of top 10 safety apps, you must have in your phone. Unfortunately, if you do come across such a situation, use the below apps and we hope your savior finds you in time:
SOS – Stay Safe!: This is a free Android App. No need to type in the phone unlock code, just keep this app activated and shaking it a couple of times (customimetres will trigger alert along with your geographical location to the emergency contact.
If shaking is confusing, it also features home button tapping, which will also send a message, location, even battery status of phone and an audio recording
Eyewatch Women: This app not only sends an alert message, but also instantly captures the audio-video of the surroundings to the preset contacts. It has been appraised for high location accuracy, functioning without GPRS and Safety confirmation feature. By pressing I am Safe button, you simply let your kin's know that you have reached safely
VithU: A V Gumrah Initiative this is a real time interactive safety application for women. All you need to do is press the power button of your phone twice and the alert message will be sent to pre-set contacts along with your location.

This App continues to send the location to contacts every two minutes
iFollow-Ladies safety, SOS: This App calls the defined emergency contact after being activated simply by shaking the phone thrice within 5 seconds. If this contacts fails to receive your call, the App sends an SMS alert along with the geographical location to 3 pre-selected contact. The App also sends message after every change of 10 meters
SpotnSave Feel secure: This is one of the most advanced safety application as it comes with a wrist band. Wristband is a cool accessory, no? Who knew you could use it as a part of safety application?

You just need to press the power button of the phone twice and the App will send alert message along with location to the pre-set contacts every 2 minutes. If unfortunately you don't have access to phone, you can press the button on wristband twice and the App will function the same via Bluetooth
I'm Shakti: An extremely easy to use safety application! Just need to press the power button of your phone 5 times within 2 seconds and that's it! The App sends alert message containing your location to the pre-designated contacts. If the location is unable, the App again sends the alert message stating location, when found
iGoSafely: Another safety App designed for quick activation just by shaking the phone or removing the headphones. It's a common sight nowadays to watch women travelling with their headphones plugged in either to tune in to music or chatting with their peers. Once the App is activated, it send the alert message to predefined contacts
Safetipin: A wholesome package featuring alert message and GPS tracking, available in Hindi and English languages. You can even browse the Directory option for public emergency service. Browse map with pins signifying the particular area to be safe or not. In emergency situations, it sends out messages to the users pre-defined friends and family
Nirbhaya: Essentially translating into being fearless,, Nirbhaya is another safety application for women. Can be easily activated just by pressing the button once. You can customize the activation and alert, such as to shaking, pressing button and sending alert by message or call. This one required data plan and GPS functioning. It also sends the users location after every 2 hours or at a change of 300 meters
Smart 24×7: A security app which is linked with the police. The Panic button allows you to place a call to the police. Alert calls can also be initiated to the pre-designated emergency contact. If GPRS is not functional, the location is sent via SMS. The App clicks photos and records audio-video of the situation. Has plenty of other features such as tracking, customer care and chat
Apart from these apps, its best to have other instant safety measures such as pepper spray or stun guns handy. The key is to stay vigilant, avoid travelling alone especially during dark and keep others updated about your location.