Congratulations on your pregnancy! These nine months (and the months that follow!) will be rather eventful for you. While you go through a lot of changes – emotionally, mentally and physically – what is very explicit and apparent to the world outside is your physical change.
Let's admit it – we have all seen celebrities flaunting their baby bumps wearing stylish and yet comfortable looking clothes. And we have always wondered how they pull it off. If you are pregnant and in late second or third trimester, you would already be spotting a baby belly with fat accumulation all over the body and increased bust sizes. You would generally be feeling "huge and uncomfortable" in your regular clothing not "stylish and smart".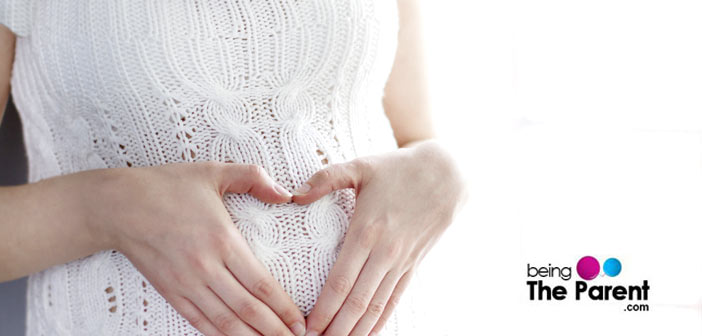 Are Maternity Dresses Expensive?
Maternity clothes are a bit expensive so even if you do not want to spend money in buying these (as after pregnancy most of them are of no use) there are other options for you. You may borrow clothes from your relatives or friends who have already gone through the pregnancy phase. These days even leasing used maternity clothes seems to be good way to save money by many expecting mothers. Wearing plus size during maternity period is just about fine but if you want to look fashionable and attractive, you must go for specially designed maternity clothes.
Which Size Should I Shop For My Maternity Dresses?
Maternity wear can be purchased in the same size that you normally use, as it has more space not only to fit your growing belly, but also the boobs. Wearing fit clothes makes one feel great and confident. One more area that needs attention to feel great is innerwear. As your pregnancy graduates, your cup size will also increase. Select a bra for yourself which is little loose so that it can be worn during breastfeeding also (if you are planning for it). Go for bras which are made for nursing and are comfortable while breastfeeding in public. Under wears below belly button are really comfortable during pregnancy for many women, but you may look for your own sexy, stylish and comfortable innerwear.
Top 8 Tips To Dress Smart During Pregnancy
So we put together following 8 tips to help you dress smart and practical during your pregnancy.
Keep those oversized tee shirts and baggy pants away: Agreed, oversized clothes are damn comfortable as you seem to be expanding on all sides. But do they make you look smart? No. Pregnant women tend to don themselves in XXL tee shirts and loose track pants. This not only makes them look bigger than they are, it also looks quite boring, dull and unfashionable. You can, in reality, use your own clothing till your second trimester. After this you can invest in some tees and leggings made from jersey knit wear that can stretch. Wearing something that fits you well rather than just cover you like a tent would make you more comfortable, and hence look smarter
Buy some new bras: Bust sizes increase during pregnancy. That's a given fact. If you try to use your older inner wear on your currently bigger sized bust, it will result in bulges on the sides, front and back. Moreover, it will guarantee to spoil your figure whatever style of clothing you pick. So, invest in few bras that fit you. You can also be economical and buy the nursing kinds or front open ones, as you can reuse them once the baby comes. Click here to read about maternity bras
Invest in a good pair of maternity jeans: There is nothing like a good pair of jeans to make you feel confident and smart. As you proceed to your 5th or 6th month of pregnancy, you will find it increasingly difficult to button up your old jeans. Go ahead and buy a pair of maternity jeans. They come with very comfortable belly support which you can wear throughout your pregnancy and for a while afterwards while you wait for your baby belly to shrink. Maternity jeans is not overrated because you can wear them repeatedly with tunics, long tops, kurtis etc.
Invest in some smart maternity leggings, nursing kurtis and baby doll or empire tops: There are so many ''mother and child' shops and online portals around. There are also brands available online that cater to only would-be mommies. The advantage of buying few of these clothing are that it not only fits you great during your pregnancy, you can also reuse them with minor alterations later on. Buy 1-2 pair of leggings that has belly support. You can wear them practically with anything! Buy 2-3 smart kurtis. When you pick maternity kurtis, chose front open ones so that you can use them during your nursing days as well. And finally, buy some empire and baby doll tops (google them now so you will know what we are talking about). They help frame your face better and flatters your bust line, giving your upper a body a good and comfortable look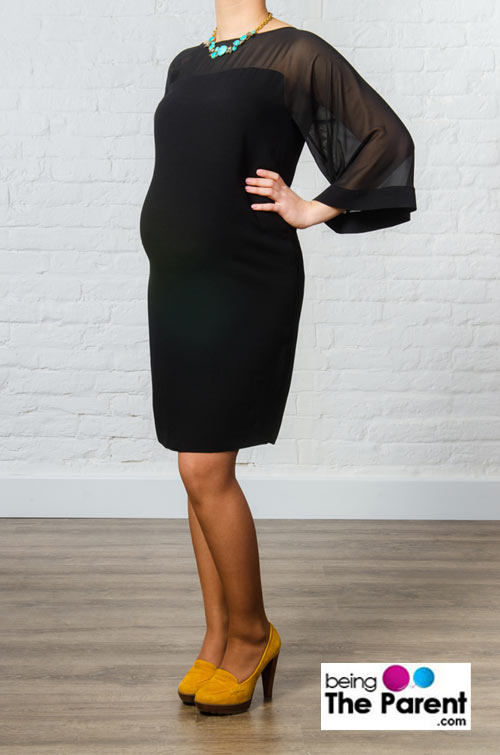 Go for solid neutral colors: If you do not want too much attention on your bulges, then pick solid neutral colors. Bold and statement patterns on your clothes will attract more attention to your belly (nothing wrong with that though if you want to get experimental). Pastel shades look great on pregnant women. But to ensure that you look stylish and lively in the solid patterns, accentuate your look with some stylish piece of jewelry which will again attract people's attention to your face and neck
Wear comfortable clothing that makes you feel confident: Do not go around searching for the gown a certain celebrity wore during her pregnant days. Wear something that is comfortable for you, suits your body type and more importantly, works well for the weather in the place of your residence. Forget about the tips here – if you feel best in your husband's big shirt, then so be it. Your comfort matters most, not other people's view on your clothing
Wear longer tops: As your tummy grows bigger, the front bottom portion of your tops (hemline) keep rising upwards. To avoid looking awkward and to avoid pulling down the hemline time and again, it is better to go for longer tops. These will comfortable cover your belly and some part of your thighs
Embrace your baby bump: Finally, flaunt that baby bump. Once the world knows you are pregnant, there is no need to wear loose fitting tops that hide your baby bump. We urge you to wear proper fitting clothes that fits your belly area as well as other parts of your body so that you smart, confident and trendy
Try tunics, dresses with animal prints, ankle length flirty skirts or bold color kurtis with maternity leggings. No heels during pregnancy! Avoid wearing foot wears with high heels during pregnancy as it may be harmful for you and the baby. Market is full of flat, sleek, trendy, colorful flip flop sand other kind of comfortable foot wear. Instead of going for rounded one choose slightly pointy toed, so as to make legs look slim. Denim maternity jeans and trousers with stretchy fabric and comfortable waistbands are also a good choice. If you are working and struggling with what to wear in office during this period, try out low slung skirts with casual tops or shirts and seal the look with a jacket. Wrap dresses also work wonders for your pregnant looks. Cardigans with one button and jackets also make up for a smart dress. Accessorize your dress and you are looking sexy as ever!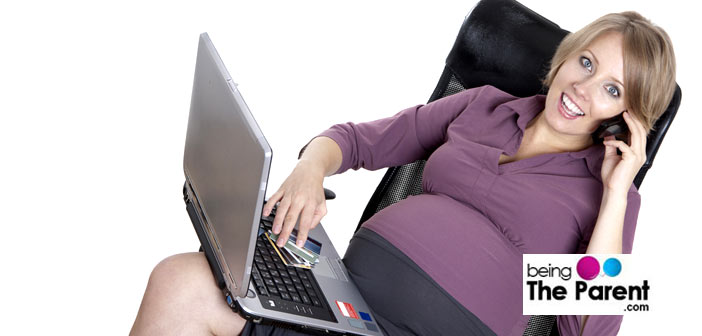 Go ahead, celebrate your new shape and flaunt that bump! Here is wishing you a happy, safe and smart-looking pregnancy!
Click here to know how to set up your maternity wardrobe.