"Should I go for normal delivery or C-section?" you might have asked your doctor and people around.
There is only one right answer to that question. And that is "whichever is safer for the mother and baby."
Please remember that there are numerous normal-delivery advocates out there who might want to make a C-section mother feel "less of a mother" because she did not endure the pain. And we always see C-section moms defending themselves profusely about the choice they or their doctors had to make. In reality, none of this matters. If the mother and baby are happy and fine, then you chose the right delivery.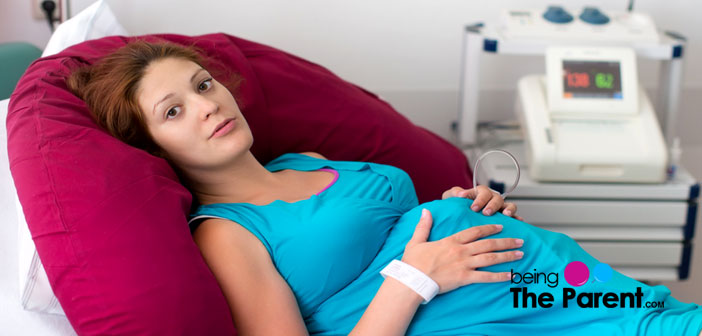 Whichever delivery method you chose, there is nothing to lose and a lot to gain from understanding the vaginal and C-section delivery process better. Here is a detailed explanation on both methods:
Pros And Cons Of Vaginal Delivery
Many expectant mothers around the globe vouch for vaginal delivery as they believe it is the natural way of birthing a child. One of the biggest benefits of normal delivery is that it requires only a very short hospital stay, and hence might not create a dent in your pocket. This also means that your recovery is quicker. Further, from a psychological standpoint, women feel very upbeat after a normal delivery. And from a practical point of view, the woman is capable of taking care of the baby right away as she is not under the influence of anesthesia. Because natural delivery is not surgically invasive, complications that can be developed during childbirth are minimal. Lower mortality rates are also associated with vaginal deliveries. These are only some of the benefits. For a more detailed review of vaginal delivery, please refer to Top Benefits of Normal Delivery for the Mother.
Vaginal delivery is not without its challenges, though. It can be painful, long and stressful and most importantly, there is an uncertainty around how long you will have to be in labor. Moreover, there is a risk of episiotomy and the complications around it like infection and perineal pain. Read more about it here: Episiotomy: The Complete View and Caring for Vaginal Stitches after Delivery. There are also chances of tearing in birthing canals due to the stretching of it during the birthing process. Women who had a normal delivery are also known to have higher risk of urinary incontinence.For a more detailed look at the risks involved in normal delivery, refer to Vaginal Delivery: Changes and Complications Overview. Some women also seem to develop problems in sexual relations after going through a vaginal delivery.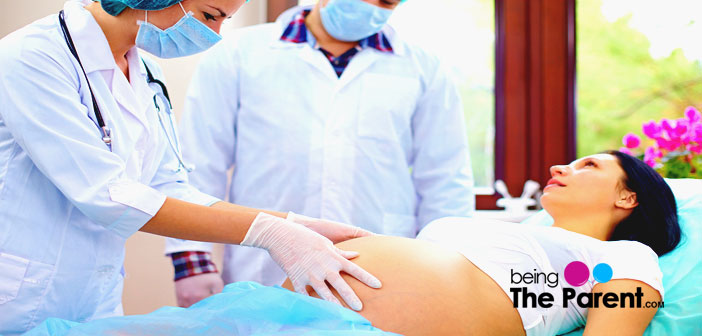 Pros And Cons Of C-Section Delivery
If there is a medical reason that prevents one from having a normal delivery (a breech baby, Placenta Previa, a big baby, gestational diabetes and so on), then C-section presents itself as a very safe option. Similarly, there are multiple reasons why at times doctors advise C-section. Here is a detailed look at 10 Most Common Reasons of a Cesarean Delivery. That said, elective C-sections are not uncommon, when a woman asks for a C-section for non-medical reasons. In these cases, there are no major advantages for the C-section, except that the parents can plan for the day and hospital stay better, which makes up for lesser anxiety and stress on the mother. Though chances of incontinence in C-section deliveries are lesser, the mortality rates are however, higher.
There are complications that can arise out of a Cesarean delivery, just like any major surgery. These risks include blood loss, infections and harmful effects of anesthesia. It also calls for longer hospital stay, greater recovery time and more expenses altogether. Want to know more about care after a C-section delivery? Refer to Top 12 Self-Help Tips When Recovering From a C-Section Delivery. Further, moms who have had C-sections might also take time to breastfeed. And more importantly, once you have a C-section, there are higher chances of C-sections in the future deliveries as well. Not just that, there is also increased chances of complications in the future pregnancies, including uterine ruptures and abnormalities in the placenta.
We reiterate – there is no "universally right" delivery method. If it is medically required, please do not hesitate to go for a C-section. If it is not medically required, but you are traumatized beyond consolation about normal delivery, then please go for C-section.It is your body and your choice. But, whatever you choose, discuss out the option in detail with your doctor. Ensure you understand the advantages, disadvantages and weigh in these so that you can be sure of your choice. Also, do not get dismayed by opinionated people. What is important it to make a healthy choice for yourself and the baby.
Here is wishing you happy pregnancy and safe delivery.