The moment you find out you are positive on a pregnancy test will be one of the most memorable days of your life. Being a mother, no matter whether or not it's your first, second or third pregnancy, looking at the strip showing the positive result for your pregnancy test will always be a significant moment for you.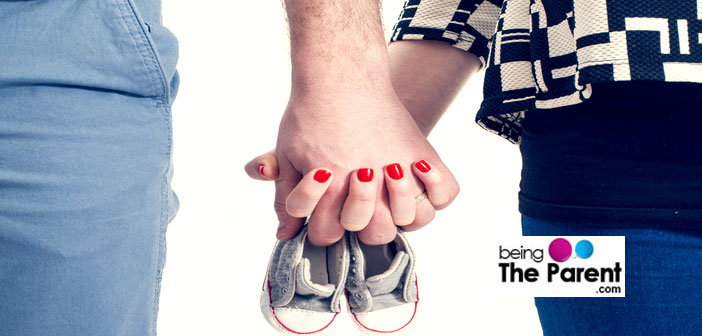 Why Should I Wait To Disclose This Happy News To My Dear Ones?
If this is your first pregnancy, your mother (never doubt to revel your pregnancy to her) might have warned you against revealing the news to your dear ones so soon.There is no wonder that sharing the news to every one may seem a good idea to you. But owing to the long-run ahead think before you opt for it.
When Is The Right Time To Declare My Pregnancy?
If this is your first pregnancy and the most awaited moment of your life, you would like to scream out the news to the world as soon as you find out those two outstanding pink lines in your strip. Of course, there is no doubt that you should announce the astounding news to the father-to-be as soon as possible. Your partner should be the first person with whom you should share your secret. Then comes the time to take the first decision of your parenthood -when to announce the good news to the world. The privilege of decision making entirely depends upon you. In this article, we help you to clarify various doubts and thoughts regarding the announcement of your pregnancy. Then the thoughts that jump into your mind immediately will be-
Why Should I Keep My Pregnancy A Secret?
The possibility of miscarriage: The chances of complications resulting in miscarriage is very high during the first trimester of pregnancy. Suppose you announce your big news to all your family and friends as soon as you know about it and if you undergo an unfortunate miscarriage, in addition to the sorrow of losing your baby, you have to deal with breaking the dejected news to everyone and answer the arising queries and explaining the reasons that caused the abortion. This will increase your effort to get away from the mental trauma which you are undergoing
To avoid undesirable suggestions and directions: Not only the elders of your family but also every friend and relative with whom you share the news may come up with different suggestions and advice regarding your pregnancy, even if you don't want to hear. It is good to get some suggestions if you have any doubt. But the difference in opinions and inflation of advice and implanting fear factors regarding miscarriage and health of thr baby sometime leads to intolerable anxiety
When Is The Best Time To Announce My Pregnancy?
If you have a history of miscarriage or if your doctor asks you take complete rest during the first trimester owing to your health conditions, it is better to wait till you reach your 12th week of pregnancy before announcing it. This is because, you will almost drop the risk of miscarriage when you hit the end of the first trimester.
Why Should I Not Wait Too Long To Announce My Pregnancy?
So your doctor has told you all is well. A safe pregnancy is confirmed after your first scan towards the end of the first trimester, but still you and your partner don't want to disclose the news to family and friends and prefer to enjoy your little secret yourself for some reason. There is no harm to keep your secret a little longer, but it is not advised to hold the news for too long.
There are some benefits of announcing your pregnancy once your doctor confirms that you have a safe pregnancy:
You will get support and motivation if anything goes wrong. Remember, you can't be certain nor your doctor could promise you a perfect safe pregnancy even if health wise you are fine. Accidents and emergencies can happen at any time. You might be a strong and capable individual otherwise, but during emergencies in the course of pregnancy, you can't entirely depend upon your individuality. There should be a support system of friends and family during your pregnancy
You can enjoy being attended like princess before emotion and mood swings start to rule your mind. Your friends and family can help you to carry out your daily chores and this attention can be quite delightful
You can announce your pregnancy even before 12 week's mark if you are not under any medical risks.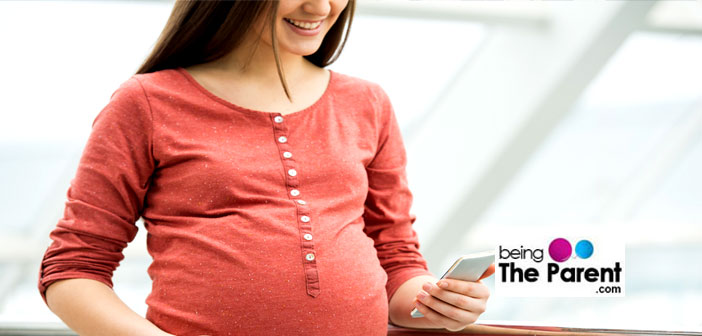 When Should I Reveal My Pregnancy In My Work Place?
If you are going to work, we presume that your pregnancy is pretty much going great. However, tiredness of pregnancy and morning sickness that drain out your energy affecting the quantity and quality of your work is quite natural.
Considering the following advantages you can decide whether you or whether you do not reveal your pregnancy in your workplace,
We recommend you to reveal your pregnancy to colleagues with whom you share a close bond. This will help you to get support and attention if any complications arise during your work time
The less energetic condition of you may be easily interpreted as indifference by your co-workers or boss if they are unaware of your physical condition. You will get the benefits of decreased work load or assistance in your work if you share the news with them
During pregnancy, pressures and unhealthy working atmosphere increases the chances of preterm labor or will affect fetal health very badly. Some of the occupational exposures are:

High temperatures: If you are working in services related to kitchen, laundry with limited ventilation or any type of outdoor services
Considerable vibration and excessive sound: When you are working in a textile factory, flour mill or any other industrial unit having large machines
If your profession demands to stand for a long time
The lab works in which you have to handle harmful substances. Exposure to biological waste, chemicals and chemical waste
Works during which you are exposed to radiation (x-ray technician)
If your working atmosphere doesn't favor your pregnancy, you must disclose that you are pregnant to your boss and co-workers. This will help them to bring about changes in your work pattern or to take special precautions.
When Should I Announce My Pregnancy On Social Media?
Spilling the beans of pregnancy on your social media after disclosing it to your dear and near from family and friends is a good idea. This will help you to be in touch with other expecting friends and even create a group and share all your anxieties regarding pregnancy. If one of your friends crossed the stream of risk that is bothering you, it will give emotional strength to face your problem. It is also important to make sure that unnecessary discussions don't get into your head. Have a healthy, safe and happy pregnancy.