Ever wondered how your newborn is going to recognize your voice or face? Not only you every expectant mother will undergo such thoughts in their last leg of pregnancy. Your baby starts listening to your voice when inside the womb itself, and it will recognise the voice after birth. Slowly, your baby will start tuning into your voice and sentence patterns to try and understand what you are saying. He or she will also begin to learn about more complicated ideas like time, love, trust and the causes and effects of certain simple actions. Below are details about babies achieving milestones? But as you go through this, please bear in mind that every baby is unique and will achieve its milestones at its own pace.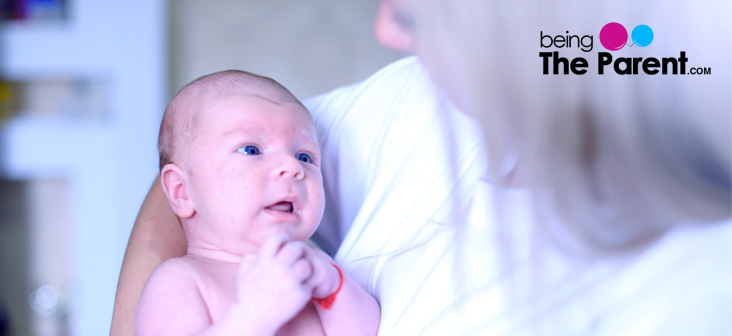 When do babies understand their name?
Within a few weeks after birth, your baby might turn and look at you when you call her name. But this is only because she recognizes your voice and not her name. By the time the baby is 5 to 7 months they learn that the name you call out refers to them. This is because of your baby's developing ability to match the sounds with the objects or people that they denote. You can also help your baby to learn her name by using it often while talking to her. Eventually she will make the association and turn towards you when you call her. You can also do this for other important words like Mommy and Daddy.
When do babies start understanding discipline?

Disciplining a toddler will seem like an oxymoron to any mother who has tried to exercise even a lit bit of control. A suggestion to getting around this would be to see it less as a punishment and more as a way of teaching what's good and a safe behaviour. The key is to balance the sense of exploration and wonder in your child while protecting them from hazardous situations.
Childproofing your home is a better precaution to take rather than trying to discipline your child from doing certain actions.
When do babies understand 'no'?
The earliest a baby can understand the meaning of "No" is at nine months but even after that it takes a lot of reminding. Here are some ways to make the baby understand.
Distract

: if your baby is pulling your dog's tail, take him to another room and keep him away from the dog for a while. Give him a toy that he likes to play with and distract him with it. He will probably forget what he was doing earlier.
Talk positively:

in case your baby has taken to hitting lately, instead of saying "don't hit" or "no hitting" you could try and convince him in a calm voice asking him to be gentle and showing him how to touch without hurting.
Prevent:

negative behaviour usually stems from frustration for infants and toddlers alike. Most of the time it is because they are over-tired or there is a change in their usual schedule. You can try to prevent the trouble by putting the baby down for a nap and safe-guarding triggering points such keep the dog away and may tie your hair in a ponytail!
Be consistent:

laughing at their cute behaviour initially might send mixed signals to your little one which will confuse them into thinking what they are doing is right. Instead be consistent in your actions and try to correct their mistakes. Later, you can have a hearty laugh at their cute gestures in their absence!
When do babies recognise their parents?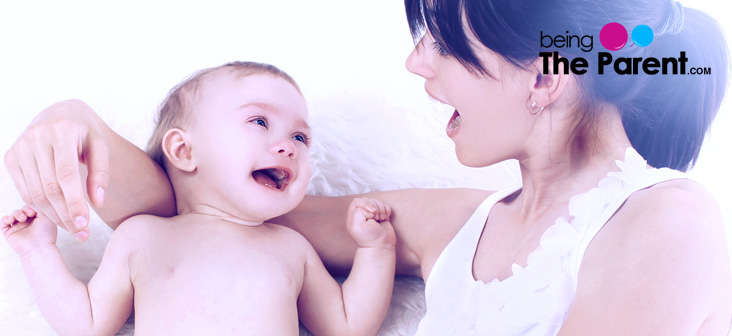 Within a few weeks after birth, babies can babies can begin to recognise human faces and be drawn to them rather than objects. As an infant, it is one of their most favourite things to observe as it fascinates them especially if it is the baby's mother or father's face or its own reflection in the mirror. By the time they are three months old, babies begin to recognise familiar faces and start avoiding strangers or unknown faces.
Babies are a unique creation by God and every day with them can be amusing for us adults as we them learning and unlearning the human way of life!