Being a parent of a newborn child is not always easy. While there are a plethora of challenges, the most difficult part is putting them to sleep. Parents often try various methods, but all do not work well. That's why we are here to guide you regarding the best baby rocker, which can be beneficial to your little one and make them feel safe and calm. These rockers help your baby enjoy a good sleep when you are busy completing the task at hand. Currently, in the market, there are many baby rockers available, but it isn't easy to choose the best one. Here we have made a list of the best baby rockers to help you choose the best one for your baby.
1. Fisher-Price Original Infant To Toddler Baby Rocker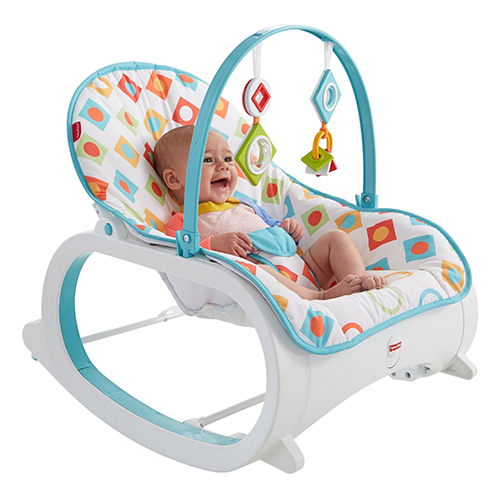 Being a parent, we always want our little ones to enjoy the best things. Choosing the right product is important for the healthy growth of your child. Fisher-Price is one of the most popular and reputed brands that offer baby products like toys, baby gear, and baby rockers. This rocker from Fisher-Price is easy to handle and has a convenient space for your child. The product has soothing vibrations so that your baby sleeps peacefully. This baby rocker has a carrying capacity of around 18kg to 20kg, which is also suitable for babies between 2 months and 3 years. You will also find a 3-point safety belt. Fisher-Price products are easy to handle and store.
Pros:
Designed with a portable frame.
Easy to maintain and clean
Comes with a 3-point safety belt
Includes calming and soothing vibrations for peaceful sleep
Includes toys to keep your baby engaged.
Cons:
Doesn't have any music or soft melodies option.
The brand doesn't offer attachable toys.
2. Webby Newborn To Toddler Portable Rocker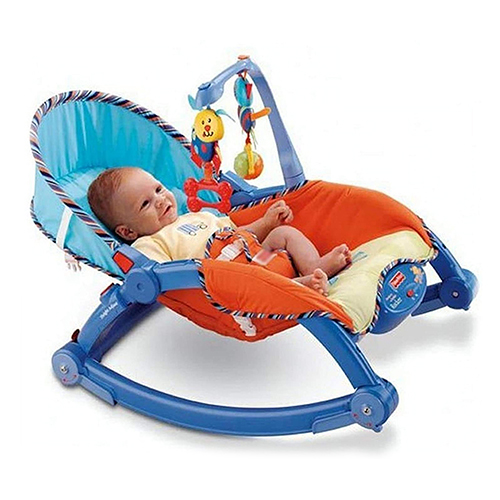 Webby newborn rocker is one of the quality products available for newborns. It is portable and also has a transitional rocker seat. The brand has modern good build frames which keep your baby safe. The product is specially designed for newborns, toddlers, and infants. It can be used as a rocking seat and you can also feed your baby with the help of a stationary seat. It gives calming sensations to babies so that they can sleep or play with the toys which are hanging around. The product is suitable for 2 months to 4 years and can handle a maximum of 18kgs. It has 2 point harnesses for safety. One can even hang the small stuffed toys as they will keep your baby engaged.
Pros:
Suitable for newborns, infants to toddlers.
Comes with 2 point harness for safety purposes.
Offers 3 reclining positions.
Foldable and easy to store.
Stationary seat available for feeding.
Cons:
Mostly made of plastic.
Carrying capacity is quite low, 18 kgs.
3. R For Rabbit Picaboo 4 in 1 Multipurpose Baby Rocker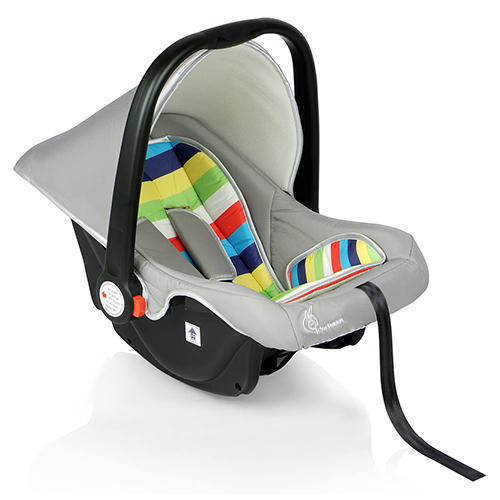 R for Rabbit Picabo is one of the most well-known companies for baby rockers. The brand is considered the best for the safest baby products manufacturers. It is certified by ECE R44/04, which is the most rigid certification defined by  European standards for car seats. They are lightweight and offer soft side pads which give your little one the most pleasant ride. This is one of the best baby rockers because it can be used in multiple positions like a car seat, a carrycot, and even a feeding chair. The rocker has 4 position handle adjustments and can be used in 4 different ways. It is suitable for 0-15 months, and the weight recommendation is up to 13kgs.
Pros:
Offers a 5 point safety harness.
Can be easily cleaned.
Easy to handle and store.
Has 4 different position handles.
Certified by the European Standards for car seat.
Cons:
Maximum weight is only 13kgs.
Price of the product is quite high.
4. Mee Mee 5 in 1 Baby Cozy Carry Cot Cum Rocker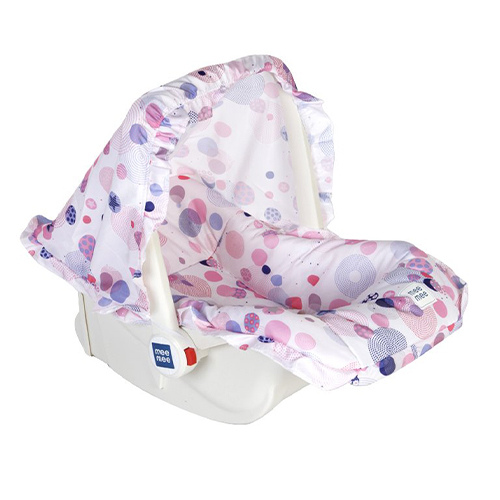 Mee Mee brand offers one of the widest ranges of colours for the baby rockers, which makes them unique from other brands. The brand offers 5 in 1 functions, including carrycot, rocker, and a chair. It has a soft and adjustable seat for the back support of the baby. The rocker is easy to carry, even for a short distance. It is made of plastic and suitable for up to 6 months baby. With 3 safety harness points and a weight capacity of 12kg, it is one of the best baby rockers on the market. It can be converted into a rocking chair also after making simple adjustments.
Pros:
Offers 5 in 1 functions
Portable
Multiple colour options are available.
Comes with 3 safety harness points.
Babies can get back support easily.
Cons:
Carrying weight capacity is only 12kg.
Material is plastic.
5. Ehomekart Carry Cot Cum Baby Rocker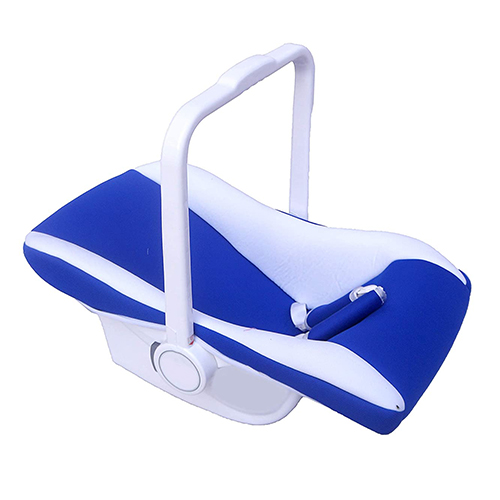 Ehomekart brand offers the baby rocker at one of the best prices. This is a brand that offers multipurpose premium quality rockers. Its design is made up of the best-grade fabric. The rocker is suitable for 0 to 12 months babies and can carry around 12 kg of weight. It also has a safety net to ensure that the baby sleeps peacefully. It also has a place to keep the feeding bottle. The weight of this product is around 4 kgs. It comes with a removable toy, which is loved by young ones. This is one of the best baby rockers and is easy to carry and handle.
Pros:
9 in 1 designed rocker.
Has a safety net.
Easy to wash and handle.
Non-toxic fabric and harmless for babies.
Toys are detachable so whenever one wants one can detach them and attach another or a new one.
Cons:
Weight capacity is only around 12kgs
The weight of the product is around 4 kg.
6. Goyal's Premium Musical Baby Rocker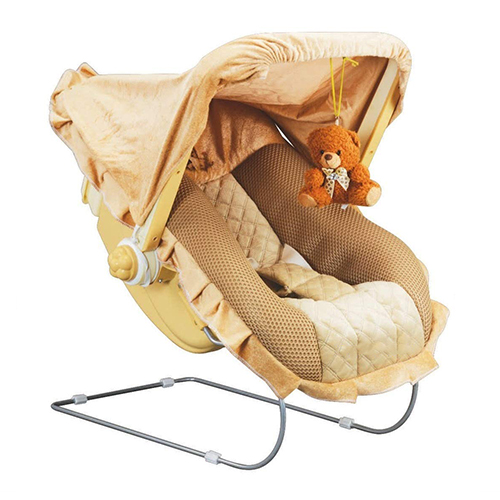 One of the best baby rockers is Goyal's musical baby rocker, and it can be used in 12 different ways. This rocker from Goyal is very flexible, light-weighted, and yet durable. It is easy to fold. This rocker is suitable for babies between 1 – 12 months of age. It comes with a mosquito net and cushioned seats. It can be used as a chair for feeding or as a car seat as well.
Pros:
Comes with a mosquito net.
Can be used in 12 different ways.
Easy to carry and foldable design.
Soft and cushioned seats are available.
Can be stored anywhere.
Cons:
High price compared to others.
Only suitable for 0-12 months.
7. Baybee Jungle Safari Newborn to Toddler Rocker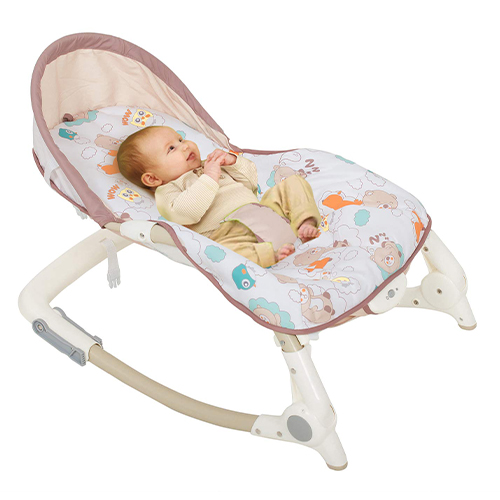 One of the most reputed and affordable brands of the best baby rockers is Baybee Jungle Safari. This brand offers rockers made of polyester, fibre, and plastic. The rockers are suitable for babies aged between 0-3 years. They can carry a weight capacity is 18 kg. The brand offers a 3 point harness, which is adjustable in 3 different positions. The rocker has toys attached to it to keep the baby engaged. The 8 different melodies or music soothes the baby and help him go to sleep.
Pros:
Music options are available.
8 different melodies and soft music can be played.
Toys are already attached.
Provide great support for babies' backs.
Easy to clean with wet wipes.
Cons:
Weight capacity is only 18kg.
Offers only a 3point harness.
8. Luvlap Springtime Fun Rocker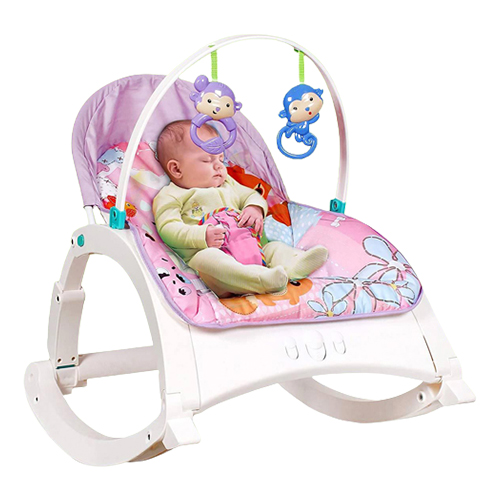 Luvlap Springtime Fun is one of the best baby rockers with 3 point safety harness points. This rocker from Luvlap has a toy bar that can keep your baby engaged the whole day so that you can finish your work while your little one is resting and playing in the rocker. It also offers soft cushions and seats for a peaceful sleep. The rocker is certified by BIS standards which guarantees safety. It is recommended from 0 months onwards and has a carrying capacity of 18kg.
Pros:
Certified by BIS for safety measures.
Easy to handle and store.
It comes with attached toys.
Soft cushions can help the baby for peaceful sleep.
Comes with a 3 point safety harness.
Cons:
Carrying capacity is only 18kg.
Expensive compared to other brands.
9. INFANTSO Baby Rocker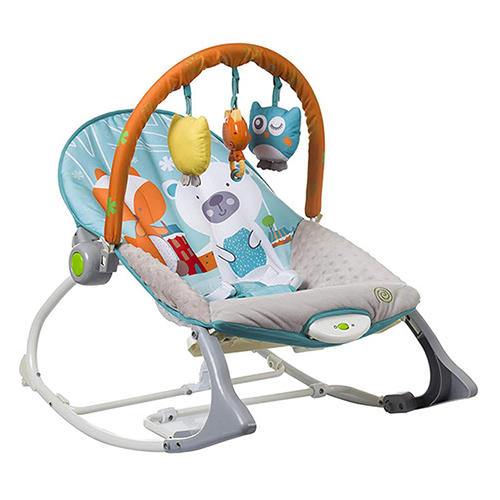 INFANTSO is a brand that provides the best baby rockers at an affordable price. The baby rocker has soft and quilted seats for back supports which is good for babies. It also provides super comfortable soft seats for your baby with soft musical melody toys and comes with multifunctions. The carrying capacity of this rocker is 18kg and it is suitable for 2 months to 2-year-old babies. This rocker is easy to assemble and needs no extra tools for that.
Pros:
Soft seats for the baby's peaceful sleep.
Comes with attached toys.
Easy to assemble the rocker.
Soft melodies for babies to relax.
Cons:
Weight carrying capacity is not as good as expected.
The seat cloth is only machine washable.
10. Magic Wand Newborn to Toddler Baby Rocker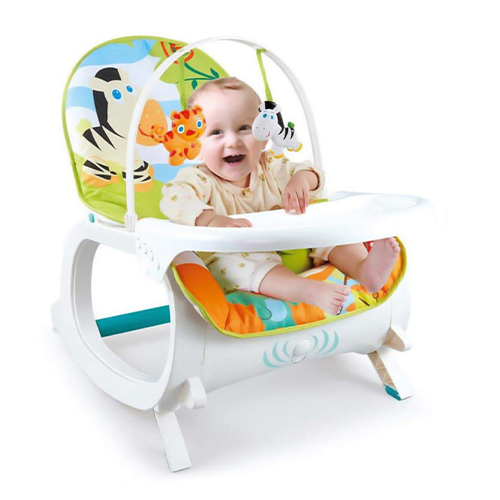 Magic Wand Newborn Baby Rocker is one of the most well-known rocker brands for Newborns. It offers appropriate designs of rockers that are most suitable for newborn babies. The material is ABS plastic, and the toy bar is closer to the seat so that babies can play with it. The seats are comfortable and are easy to handle. It is suitable for babies between 6 months and 36 months, and the weight carrying capacity is 20 kg. It can also be easily assembled for baby feeding. The seat material is machine washable.
Pros :
Easy to handle, assemble, and carry also.
Adjustable in 2 positions.
Can also be used for baby feeding.
Lightweight and can be stored anywhere.
Cons:
Made of plastic.
The cloth is only machine washable.
How To Choose The Right Baby Rocker?
A Baby Rocker is a perfect place for your infant to relax and play, giving your hands some free time. Here's everything one needs to consider when looking for the best baby rocker on the market.
The first thing that you should consider is safety. A good baby rocker will have a strong frame that won't fall out of its shape even if your baby pushes the rocker to its boundaries.
Look out for the features that the rocker offers. Some rockers are equipped with a feature of recliners. So if your baby gets tired and needs some sleepy time, you can change the recline angle quickly.
Rockers are for babies, which means that things will certainly get messy and dirty. Try looking out for rockers equipped with easy-to-clean fabric and design.
Some rockers adapt to the size of the baby as the baby grows old. Consider purchasing baby rockers with this feature, and it'll save some money in the future.
A rocker can only be considered the best baby rocker if it has good quality support for the baby's head. Newborn babies do not have the strength in their neck muscles to hold the weight of their heads. Therefore good support for their head is a must.
Types Of Baby Rocking Chair
1.   Swing chair
If your baby has little to no movement when they are being rocked to sleep then this swing chair might fit your needs. This type of chair is suitable for babies less than 6 months old.
2.   Travel Swing Chair
This chair is similar to the swing chair, but with the added feature of folding for better space management and ease of travel. This Travel Swing chair is perfect if you are also looking for a baby carrier while travelling. Many travel swing chairs come with the added feature of toys attached to a bar while some also play music. Both these features will keep your little ones entertained on the move.
3.   Rocker
A rocker has a slightly angled seat for a comfortable recline angle for your baby which can be customized at different angles. The rocking movement or motion helps the baby to calm down. Most rockers can be rocked with the help of our toes only. Some are just basic rockers and some have a feature of entertainment bars attached to keep your baby engaged.
4.   Classic Bouncer
A basic bouncer is a simple seat on a frame that comes without any extra entertainment features. A con for this is that your baby might not be engaged for a longer time, so you need to manually put an effort to rock the bouncer.
5.   Modern Bouncer
A Bouncer is basically a seat that is slightly flexible if one or your baby move it. Some new bouncers come with an option of an Mp3 player as well. The toy bar can also be removed if one wants to modify it into a feeding seat.
Advantages of A Baby Rocker
There are many benefits when you use the best baby rocker for your little ones. It offers a comfortable place for your baby to play while you carry on with your daily tasks. Here are some of the advantages one should know about one of the best baby rockers available in the market.
Baby rockers can calm your baby down when they are feeling uncomfortable or crying and help them relax quickly.
Many baby rockers come with a built-in toy bar that keeps your baby entertained for quite a while such as rattles and noisemakers.
It is easy to transport a baby rocker, be it to a picnic spot or another room in your house.
Some baby rockers come with a built-in music system with batteries that helps your fussy baby to calm down.
Safety Tips While Using A Baby Rocker
Safety should always be the number one priority, especially for babies. When searching for the best baby rocker available on the market, you should also consider all the safety aspects. Some of them are listed below.
Always look for a solid baby rocker with good build quality buildup.
Choose a seat made with a strong fabric.
Never place the rocker on an uneven or elevated surface like a table or a bed.
Baby rockers should always be placed away from stairs and risky places like power cords or heaters.
Rockers are helpful to free your hands when you need to concentrate on other important tasks, but you should always keep an eye on your baby.
As long as one is aware of all the abovementioned points, your baby is safe, and the risk is minimal.
FAQ's:
1. Are rockers good for babies?
Rockers are good for babies but they must not be used for sleeping for a long duration. This can hamper your baby's regular sleeping movements.
2. When should a baby start using a rocker?
Nowadays rockers for newborns are also available on the market. You can use it according to the baby's age.
3. How long can you leave the baby in the rocker?
Once you find the baby sleeping you should transfer them to their cot or  bassinet. It is important to remember that a rocker is a temporary solution for baby's entertainment. It should always be used under parental guidance.