Motherhood is great and we all get overwhelmed and emotional even at the slightest thought of it. But we also know for a fact, that at times it gets demanding and comes with its own set of challenges sans a manual to fix.
To meet these challenge thrown at us often, moms need to stay physically fit and mentally alert. And to make this practically possible, we need to take good care of ourselves. In a society where mothers tend to keep themselves last, staying healthy assumes all the more greater importance. If the mom is well, everything at home functions smoothly. So, let's get down to some basic to-do list for busy moms to ensure that they take time out for themselves even in the middle of their chaotic world.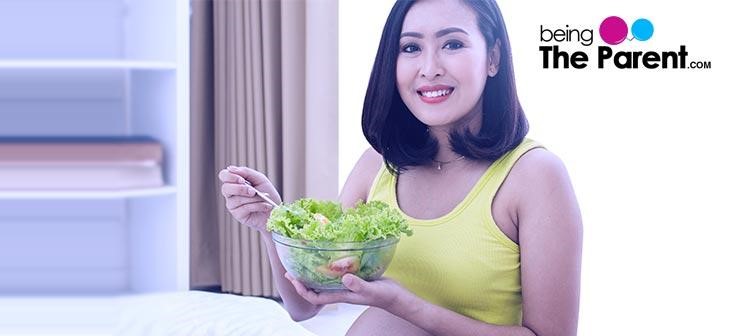 Never Skip Breakfast: Make sure that while you fix a breakfast for the rest of the family, you don't forget yourself. A simple cup of coffee is just not enough to keep you energetic until lunch; you need more. Remember, breakfast is the most important meal of the day and you must not skip it.
Keep Healthy Snacks Within Reach: Sometimes, just having a meal is not enough. You also need to snack in between. But remember to snack smartly. Cut fruits and vegetables (cucumber, carrot sticks, apple slices),frozen bananas, nuts in advance and place them in Ziploc covers and store them in the refrigerator. When the hunger pang strikes don't be tempted towards junk food. Instead, reach out for these healthy alternatives to keep you energetic until the next meal.
Fix Up A Meal Time And Stick To It: Being a mom is a 24/7 job, but that also means that you need the energy to be on your toes all the time. For this, you must be careful to ALWAYS follow a meal time and NEVER skip a meal. Meetings in the office or an emergency appointment should not come in the way of your meals. Plan ahead and stick to your routine. If you are an office-goer, make sure you take home-cooked food. Don't wait for your husband (when he's getting late) to have dinner. You must have your dinner at least 2 hours before going to bed, if required, along with your kids.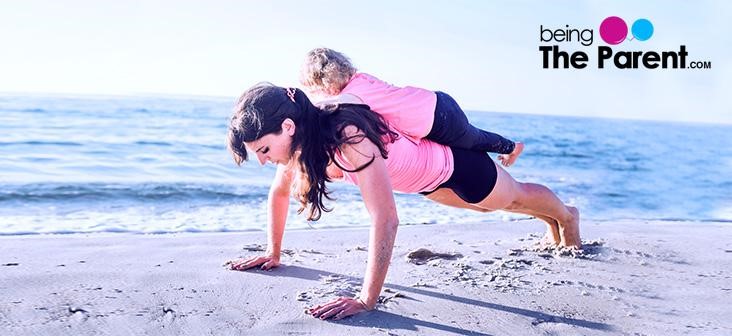 Exercise Regularly: Most moms feel that running after kids is an exercise regimen in itself. But it is necessary to calm down each morning, do yoga and meditation to start the day with extra zing. Exercise calms your mind and relieves stress. You must devote at least 20 to 30 minutes each day towards it. Whether you want to hit the gym, go swimming, cycling, walking—the choice is yours. But some form of exercise is a MUST.
Stay Hydrated: This might sound unnecessary but this is an important part of being healthy. Always drink plenty of water and carry a bottle of water wherever you go. You must drink at least 2 liters of water a day. But moms get so lost in their routine that many tend to forget to keep themselves hydrated.
Don't Forget to Pamper Yourself: The Only thing most moms complain about is that they are so occupied that they don't get time for themselves. But this is something that should not be ignored. Take time out for yourself; meet up with friends once in awhile. All these are therapeutic and do wonders to your mind. If you can't go out, find a corner, cuddle up and read a book. But you definitely need some "me" time away from kids and family to do what you enjoy most. Plan with your spouse to fix up a mutually convenient time so that he can take care of the kids while you can indulge.
Get Regular Checkups: This is something that most moms ignore—visiting a doctor. If you feel unwell or something is not OK, don't put off the visit to the doctor. It's all the more better to schedule regular checkups or get one done annually to ensure that all's well.
Sleep Well: It's important that every adult gets a minimum of 6-7 hours of sleep everyday so that we can function normally. For moms, sleep is all the more essential. Make sure you fix a bedtime routine and call it a day as soon as the kids go off to bed. In fact, it's also a good idea to get some power nap in the afternoon, if possible. Power naps bring down stress hormones and keeps your brain fresh. It is also known to increase productivity. To handle a power-packed day, a healthy diet and good sleep is the mantra.
Play With Your Children: If time permits, try playing and sweating it out with the kids. That way, your children are happy, you get to spend some quality time with them and stay healthy and fit too!
Stay Positive/Drop the Guilt: Bring out the positive attitude. Stop feeling guilty about not being able to spend enough time with kids or putting them in daycare. Remember, all moms are supermoms; stop comparing yourself with other moms. Only if you feel positive, your vibrations will reach out to others at home.
Motherhood is challenging, but ignoring your needs can make you unhealthy and exhausted. Remember to put yourself first so that you can stay more focused and be a super mom!