The term play dates may seem foreign to some but the concept is pretty old. Play dates are when you call your child's friends over to play or organize for them to meet outside.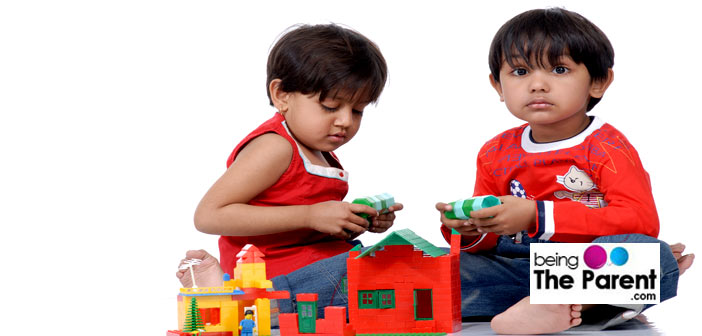 Why Should You Organize Play dates?
Play dates present a perfect opportunity for your little wonder to interact with others his age. Often, nuclear family set ups and electronic gadgets take up most of the time of a child, and play dates can help your child understand and value socializing. Many positive traits such as sharing, helping, talking, being polite can be imbibed in children during play dates. Play dates also help children to build bonds with other people outside the family.
10 Tips To Organize Play date For Your Preschooler
Some parents' get a little tensed while organizing and fixing a play date but with a little bit of planning it can be a cake walk. Here, are some tips that will help you organize play dates efficiently.
Whom to invite: You should let your child lead the way, and let him decide who he wants to play with. Playschool mates, neighbors, fellow kids at the daycare – your child could have made some friends already and he may want to invite them. That said, keeping your child in good company is crucial. Before inviting kids over or planning a play date it is important to know who your guests are. Kids get influenced very easily and you do not want your kid picking up foul language or bad habits. Make sure to know at least a little bit about the kid and the family you are inviting
Keep it in the same age group: Kids of the same age group gel together very well. You may invite kids that are slightly younger or older to your child but a huge age difference between them can create unwanted fights and chaos. Pairing kids with huge age difference may not be feasible as their interests would differ widely. Also, you can just invite one child at a given time, two is good company and there is no chance of any child being left out. Sharing toys is also a tad easier
Perfect Spot: Some mommies prefer to meet at the mall and totally forget that the play dates are for the kids. Pick a spot that is kid friendly. Although the traditional way is to have play dates at home, where you know your kids are in a safe place but lately parents prefer to have play dates outside like in the parks or play zones to avoid the chaos and after party mess. A small picnic at a park or a visit to a zoo should be good. Not to worry, kids always find plenty to do everywhere!
Set an appropriate time: There is no fixed time to arrange a play date but it is recommend to schedule a play date when the child is active and fresh which is after a good nap and a meal. So fixing a play date during brunch hours on holidays and early evenings during other days is advisable. Another thing to keep in mind is the time limit. Extending a play date for more than an hour or two will make your child irritable and it may also result in unnecessary quarrels among the children. At the end, you may have two cranky kids who are tired and frustrated
Prep your house: If the play date is arranged at your place make sure you baby proof the house before hand. Keep the expensive and delicate items above the reach of the children and make sure sharp and dangerous objects are kept away as well. You do not want any accidents to happen, especially on your watch. Make sure there are enough toys a generous space for kids to carry out activities
The food menu: As we all know kids are extremely fussy when it comes to food. Keep the food as interesting as possible. This being said, you need not go out of the way and prepare elaborate dishes. Simple snacks like veggie dips and smoothies are not only healthy but easy to make as well. It all comes down to presentation; anything served in an interesting fashion will make the kids happy
Games and activities: Most children gel along quickly; for kids who are slightly reserved parents could play some ice breaker games. After the initial few minutes kids generally bond well and play their own games but you can make their play dates even more interesting by planning some fun games and activities. You can play games like charades and even quizzes and reward the winners. This will definitely make your play dates a major hit among the kids. Also, if your child has any favorite toys, which she may not like to share thus creating chaos, it is best to put them away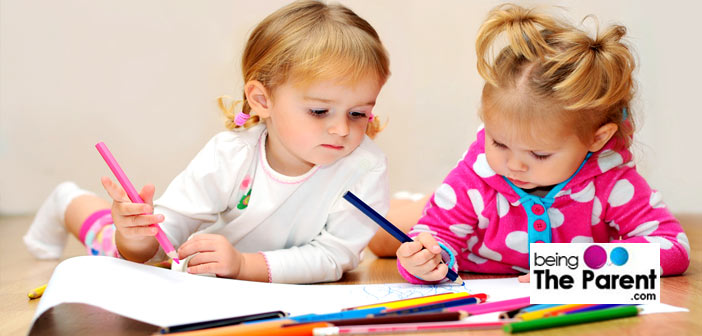 Be a good host: Play dates not only involves kids but their parents as well, being a warm and welcoming host is always a bonus. Developing a friendship with the other kid's parents will not only help you understand their kid better but also make the play date a little more fun for yourself as well. A coffee, some snacks and a little 'adult time' would do both you a great deal of good!
Be alert: Sure, play dates are devised so that you can get some time off but being totally unaware of what the kids are up to is reckless. Now and then make sure you peep around and see what they are doing. If they are in a middle of a fight make sure you play a fair referee and if they are out of ideas to play games give them a tip or two. Many kids resort to biting and hitting when fighting, and if your child does something like this, be firm and stop the behavior immediately. Intervene when necessary but also let them sort their own issues. If a conflict gets out of hand, distract the kids into some other activity and watch them come together again
Saying Good bye: Bidding good byes can be difficult for kids who have started to enjoy each other's company. Let the kids know in advance that the date is ending soon. Let your guest take some memorabilia home, which could be a craft piece or some cookies. Ask the kids how did they like the play date and when would they want to see each other again? If your child is wailing and the guest is being dragged out, it would be best that everyone moves out of the house and the goodbyes are done after a small walk
Last but not the least don't get hyper or worked up about anything. If you can't arrange for fancy food or games it's fine, make do with whatever you have. Play date for your kid is your time off as well. Relax, catch up on some T.V , chat with your guest or just browse a fashion magazine!