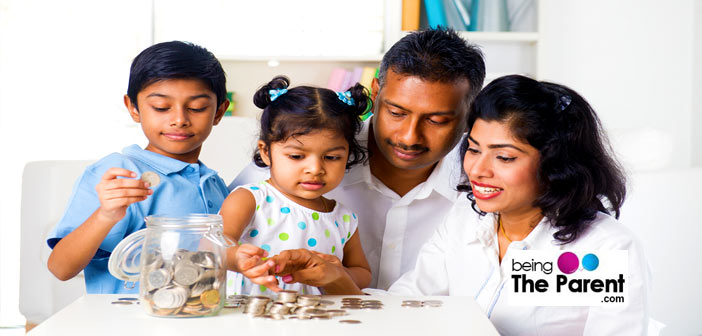 The hardships of a common man never cease. The prices of daily needs and amenities continue to soar equivalently with the demands of the children. Young children rarely understand how money is earned, from where it is obtained and how much hard work is required to keep the supply of money sufficient to ensure smooth functioning of home. It's an ardent wish of every parent that their child doesn't demands expensive and unnecessary toys, gifts, clothing or accessories.
Difference Between A 'Want' And A 'Need'
10 Easy Ways To Teach Your Child The Value Of Money
Difference Between A 'Want' And A 'Need'
The word 'need' is being used increasingly and repeatedly, even when there is no 'need'. Parents often use the word in phrases like "I need a new dress for the wedding"; or "I really need to buy a new phone". You think you need new curtains for the home, but you don't really need them you WANT them. That is where the idea of possessing materialistic things translates in being happy. Your kids start relating to all that they want, to things they really need, and not getting them makes the kids unhappy.
10 Easy Ways To Teach Your Child The Value Of Money
Today's trend associated expensive stuff with better product and satisfaction. Why is a four year old boy wearing an expensive USPA shirt, whilst the same could have been purchased at much lower cost? At this young stage, your child is naive about fiscal responsibilities, it is your duty to teach them to him at the right time. On another level, are you contributing to his irregular attitude towards money? Reach below on a few measures which you can incorporate in enlightening your child about the value of money.
1. Provide pocket money:
Pocket money is a child's personal store of money which can be spent at his will to buy anything. Now your child may spend all his money on ice-cream, and then he may want to buy a candy, so he will ask you for money. Buy the candy, but make sure your kid learns the lesson as well. This usually works as a stepping stone to understand how to manage needs within the given budget and some smarties may even manage to squeeze out savings from it!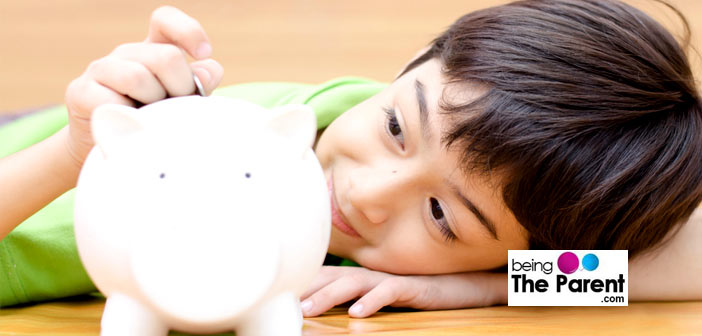 2. Be a role model:
Research has established that children follow their parents' actions, but not so much the parents' words. Hence, if you are splurging money on unnecessary things, or are in a bad shape when it comes to savings, your child could learn no better. A very important part of promoting money value to your kids is you yourself! You must exhibit yourself as a sensible lady, weighing the pros and cons before spending the money. Your child must be able to look onto you as a person who saves heard-earned money and is not a spendthrift. Keep your monetary tasks organized and never nag about money in front of your kids
3. Set a savings goal:
As your kid becomes used to the idea of pocket money, you can challenge him to meet the savings goal of each month. Start with let's say 5% of the pocket money and gradually increasing it
4. Include him in shopping trips:
Accompany him to the supermarket and if he chooses to buy an item, prompt him to evaluate whether he actually needs to spend money on it or he can do with an existing alternative. Let him realize that the notes he is holding in his hands will be gone forever from his hands. Maybe he could look for a cheaper option? An idea called as comparison shopping
5. Introduce your kid to sales:
Be it annual sales, happy hour sales, boot sales etc. This is a perfect environment for your kid to explore cheaper variants of the wanted product and that too with unmatched quality! Savings done!
6. Reality and fiction:
Children are easily wooed by the TV commercials. Those jingles and the visuals are enough to kick in the idea that they really need a product. Help them see the reality. Is the color changing car is the one he is really after? How long is he going to play with it? Maybe it runs on batteries and will attract more expense?
7. Give him small change:
Avoid giving notes of large denominations, rather give him change so that he can spend small amounts. Keep a record of money received, money spent, and money saved
8. Discuss your money saving strategies with your child:
Show him how you make decisions on buying things and saving money. Tell him how you need to ensure savings for his studies and college. You may further explain how you and your husband save money to protect him and other family members from a rainy day! Who knows, it may encourage your child to set up a piggy bank or actually head towards a bank thinking about the interests on savings account or even an FD of small amount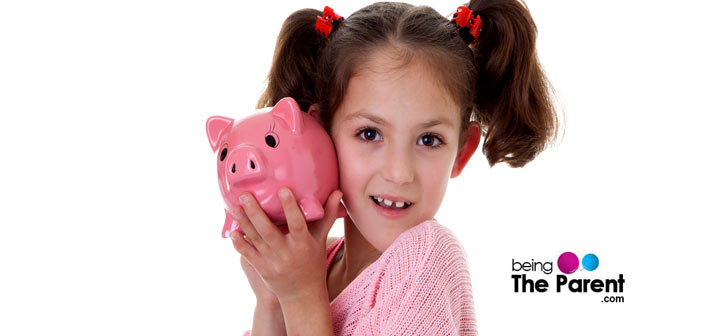 9. Make him 'earn' money:
You may even let your child labor a little and earn some money. Maybe during summer vacations, you can assign some household chores such as raking the garden or washing the car for a little money. In this way your child knows how much he has worked to obtain money. And hard earned money is not easily wasted!
10. Organize finance-related meetings:
In these meetings, family members can discuss each of theirs saving. Do appreciate your child's attempt at saving and encourage him. It would be better to delay the concept of digital banking to the kids, to avoid them trotting up to you for an easy bank transfer to satisfy their needs
Always encourage your kid to spend sensibly and focus on saving money. You may explain him with one of your own personal experiences of how you saved up money to obtain one useful things. It will take time, you need not hover over your child every time he fishes his pocket for money to purchase something. Encourage them to become independent money making decisions – evaluation is something you can help them with though! This is not a smooth road, but eventually your kids will figure it out!