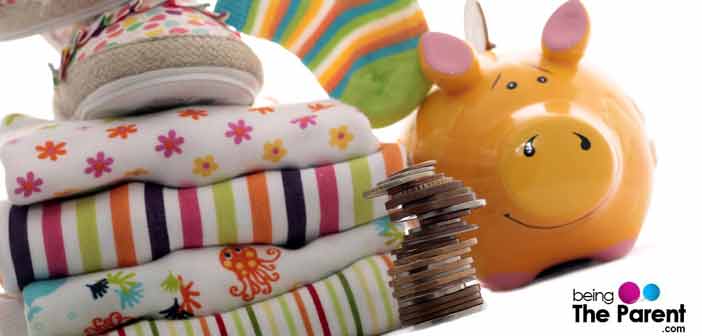 It is excellent to have some financial planning before you plan for a baby. A sound financial setup will help you to take good care of your family. Given checklist may help you to take some smart financial moves before your baby arrives:
Your saving plan
Based on your variable and fixed expenses, you can look down to cut some unnecessary expenses to save for a baby. Open an account and start depositing some amount from your salary on a monthly basis for upcoming expenses. A small sum will also be able to contribute a good deal for future.
Review your budget
Make a budget for various categories of expenses like car expense, household, bills, shopping etc. Now try not to go beyond the set limits. It will also help you to track where your income goes. Some smart spending adjustments will help you to stick to your budget.
Life Insurance
No one likes to talk about it but life insurance is something which every parent must have. You never know what is going to be next in life. At least this will provide financial security to your family/children in case of any unfortunate event. Infact, many financial analysts advise buying a life insurance as soon as one attains the age of 25.
Health Insurance
Check for your health insurance plan to confirm whether it covers your wife'e maternity expenses, regular pediatrician visits, vaccinations and general checkups for the baby. Also check whether it covers your wife's screening checkups during pregnancy.
Your maternity or paternity leaves
Once you get pregnant check with your employer whether you are eligible for maternity leave or not. Most of the big companies offer paid maternity leave as it is compulsory by law but if you work for a small company where you have already agreed to work without any such benefits, you may look for other ways of getting leave like saving your sick leaves, personal leaves or vacation time etc. for later.

Resuming work
If you are a working lady, would you be able to resume work after your maternity leave gets over. If yes, you might need day care which adds to one more expense which needs attention. If no, you need to ascertain if only one income would be sufficient to manage the house and the baby. You may try for work from home options.
Plan your estate
Planning an estate helps you to decide who is going to take care of your child if something happens to you. It also helps you to decide in which manner your child is going to inherit your property or assets.
Emergency funds
Babies can bring emergency anytime. You should keep some emergency funds as per your comfort which may be used for the time when you come across sudden heavy expense.
Child taxes
Look for all child taxes you are eligible for once your child starts going to college or school.
Review your investment plans
Many children's plan are available with insurance companies which can be good for your child's future education. Go for the one which offers waver of premium along with maximum benefits. Invest smartly for better future of your family.
Be a smart buyer
When you go for shopping baby's stuff, look for her comfort instead of looking for brands or fancy items which adds to the cost of the item. Invest in baby gears which are safe and comfortable, no matter if they are bit costly too.

Clear your credit card bills
If you have any debts, pay it before baby arrives. You will be occupied with so many other expenses that you may not be able to pay off your debts later. This will ultimately raise your debt by adding more interest to it.
Plan your purchases
Be it a new car or moving in a big house, it is wise to purchase these prior to the baby. If budget allows for it go for it before planning a baby so that you can completely focus on your new born.
Disability insurance
After getting pregnant you cannot take disability insurance so plan it before pregnancy. Your husband can take it even after becoming father. Make sure you choose appropriate plan as per your need.
Ways to increase income: The best solution for all your financial needs would be to increase the sources of income if you can. If you any good job offer or any other part time work you may go for it if it is satisfactory to you.