Naming your bundle of joy is of the most exciting and important occasion. Many Indian parents prefer to name their babies based on the alphabets suggested by their astrologer. Read the top 50 unique names for boys and girl here and here. Off late, numerology is all the rage. Some parents opt to check the numbers of the short listed names while other parents opt for a number, more commonly known as the destiny number and choose to name their baby accordingly.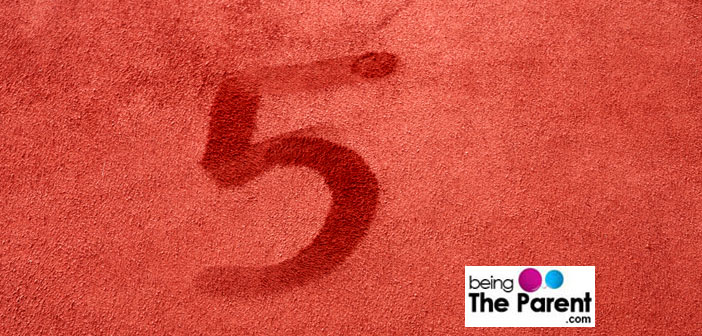 How To Calculate The Number Your Child's Name Adds Up To?
Below is a simple table that will help you figure out your numerological number. Simply add all the number of your alphabets. You will most likely get a two digit number. Separate the two digits and add them. The final number you get is your numerological number.
Calculating Numerology Number
1
2
3
4
5
6
7
8
A
B
C
D
E
U
O
F
I
K
G
M
H
V
Z
P
J
R
L
T
N
W
Q
S
X
Y
Eg : R A J E E V
2+ 1+ 1+ 5+ 5+ 6 = 20
20 (2 + 0) = 2
Choosing Number 5 For Your Child's Name
If you pick a number and opt to choose your baby's name based on the number, we suggest you look into the number 5. Below are some traits that number 5 people are known to possess:
Number 5 people are generally highly intelligent. They are excellent decision makers. They are also caring, loving and hardworking people. They are more inclined to be businessmen or work independently, since they prefer to work alone and are known to be fearless in their professional pursuits. They have a sharp mind and are more likely to be in a field that requires more mental abilities than physical
They are also very perceptive and intuitive. They are courageous yet sympathetic, kind and loving people. They can be quite competitive and aggressive when it comes to achieving their goals but they are fairly conscious of other's feelings as well
They have a vibrant personality and are very social. They have excellent communication skills and adventurous in nature. They learn quickly and have varied interests
On the switch side, number 5 denotes fickleness, restlessness and diplomacy. Though these are a few deal breakers, they are more positive attributes than negative. Hence, we strongly recommend that you opt for number 5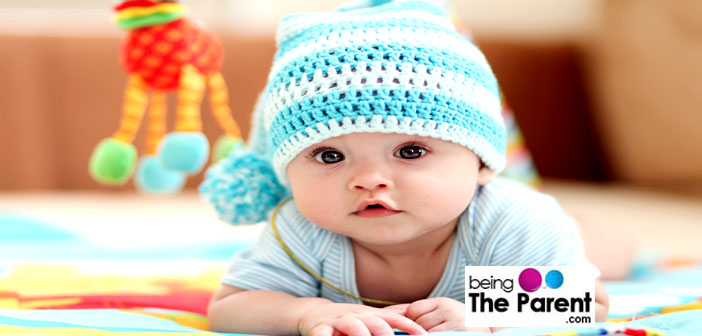 20 Indian Baby Boy Names Numerology Number 5
To make things easier we have a list of unique and interesting names for your baby boy with the numerological value 5.
Athil: This name is of Arabic origin but it is gaining popularity in India as well. Athil means 'Firmly rooted' or 'Grounded'
Darva: This name is of Slavic origin and it refers to a 'Bee'
Zeev: This name is of Hebrew origin. It is a derivative of the Hebrew name Zev. It means 'Prince' or 'a wolf'
Zain: This name is of Arabic origin. It means 'Handsome' or 'Good looking'
Vivith: This is an old Hindu name. Vivith is the derivative of the name Vividh. It means 'Different'
Trilokesh: This name is of Hindu origin. It is one of the names of Lord Shiva
Tridib: This name is of Sanskrit origin and it means 'Heaven'
Tivra: This name is derived from old Sanskrit scripts and it means 'Strong' and 'Intense'
Suvel: This name is of Indian origin and it means 'Placid'
Surjot: This name is of Sikh origin and it means 'Godly light'
Pranav: This name is of Hindu origin. It refers to the scared Hindu syllable 'Om'
Nridev: This name is of Hindu origin and it means 'The king of all kings'
Nishok: This name is of Sanskrit origin and it means 'Happy'
Nish: This name is of Hindu origin and it means 'Adventurer'
Devank: This is a Hindu name and it means 'Divine' or 'Godly'
Dharun: This name is of Sanskrit origin and it means 'Support'
Ashwik: This name is of Hindu origin. It is a derivative of the name Ashvik and it means 'Blessed' or 'Victorious'
Nidesh: This is a Hindu name and it means 'Giver of wealth'
Sukir: This name is of Hindu origin and it means "Polished'
Faneesh: This is a Hindu name and it refers to "Lord Shiva' or 'The Shesh Nag'