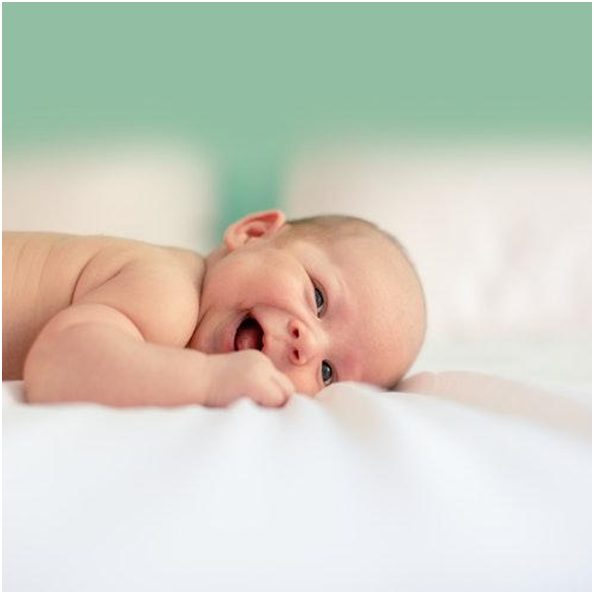 Babies spend a lot of time in their crib, it's a well-known fact.
So you, as a parent, should ensure that every item you put inside your little one's crib, won't do them any harm.
This is especially crucial for a mattress because it's the only item that will remain in the crib most of the time. No wonder many parents decide to go with an organic mattress.
If you're not one of them yet, let me guide you through the 5 main reasons why an organic mattress is the best choice for your little one.
How Do You Define Organic When It Comes To Mattresses?
We all know how to tell if our food is organic.
Vegetables are organic when they grow without the use of any pesticides. Milk is organic when cows that give it aren't stuffed with hormones and antibiotics. And so on.
Yet, how do you define an organic mattress?
Well, the algorithm is pretty much the same.
Mattress can be labeled "organic" if it's produced with certified materials and without harsh chemicals.
And let's go over each of these two points.
What Materials Can Be Considered Safe for Your Tot?
Latex
This is probably the first material that pops into your mind when you hear about organic mattresses. Natural latex has a pack of great features that make it significantly better than other materials:
even and comforting support (which is crucial for preventing SIDS);
open cell structure allows to withdraw heat effectively;
fireproof and biodegradable;
it's breathable, therefore it's more immune to mold and dust mites.
The only significant drawback of the latex mattresses is their cost. So if you're not ready to pay at least $400 for the crib mattress, you'll need to look for more affordable options.
Recyclable materials
Luckily, the choice of an organic mattress isn't limited only to the pricey latex options. Many mattress brands today offer their customers eco-friendly models, which are constructed with the following materials:
recycled steel coils;
biodegradable micro coils;
organic memory foam, either infused with plant oils or blended with natural fibers;
wool or organic cotton.
"When shopping for an organic mattress, look for options certified by CertiPUR-US, GreenGuard, GOTS, and other trustworthy organizations. Thus you won't have doubts about the quality of materials inside your baby's bed."
If you have difficulty making a choice, check out the crib mattress shopping guide at Happysleepyhead and read their recommendations on the best baby crib mattresses on the market.
Why Should You Purchase the Organic Mattress?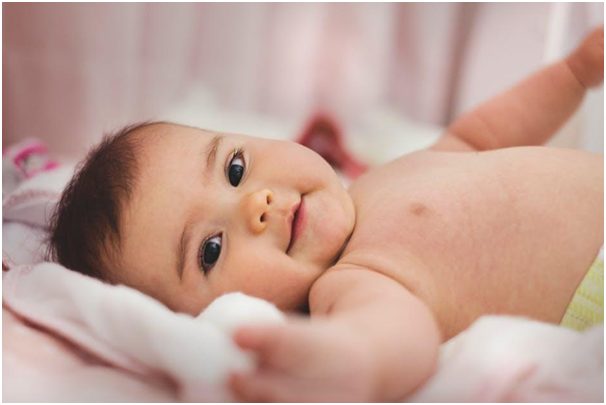 Now that you know what an organic mattress should consist of, it's time to learn the other side.
Let me name five potential hazards of non-organic mattresses, which you definitely want to protect your little one from.
#1 Phthalates and PVC
Polyvinyl chloride is one of the most common types of plastic in America.
However, it is dangerous for children because toxic substances, primarily phthalates, are used during its production.
Phthalates are plasticizers — that is, they make vinyl softer and more pliable. However, since this is a volatile compound, PVC products can release toxic substances into the air. Phthalates also easily enter the body through the skin.
Want to know the worst thing?
Polyvinyl chloride is often used in the manufacture of waterproof covers for crib mattresses.
Moreover, it has been proven that the temperature of your baby's body can increase phthalates emission, which in turn will lead to increased exposure to this substance.
Continuous exposure to phthalates is linked to:
endocrine system disorders, such as hypothyroidism, diabetes, obesity, and infertility;
ADHD;
certain types of cancer.
And one more thing.
If you're just planning a baby, consider buying a non-vinyl organic mattress for yourself too. Another study shows that phthalates can penetrate the placental barrier and affect the baby development in the womb.
#2 Toxic Emissions
When creating mattresses, especially foam models, many different substances are used. Some of them can be released into the air at the room temperature. Scientists call these substances Volatile Organic Compounds (VOC), and some studies show that the newer the mattress, the greater the concentration of the VOCs it contains.
Also, the degree of emission depends on the material: for example, polyurethane is less safe than polyester for use as a material for crib mattresses.
#3 Flame Retardants
Fire safety is important, we know it.
But when it comes to mattresses, it is rather a compromise between effective but expensive flame retardants or cheap ones with questionable properties.
In your opinion, what choice will the manufacturer make?
Today, safety standards of most states require manufacturers to use flame retardants in crib mattresses.
The thing is, they aren't 100% safe.
See, there is a group of flame retardants classified as organohalogen flame retardants (OFRs) which aside from mattresses, can be found in children toys, plastic cases of electronic devices, and furniture.
"Manufacturers of organic latex mattresses do not need such substances since natural latex is fireproof. But if you are considering cheaper alternatives, look for companies that use kevlar to protect their mattress. The effect is the same as that of OFRs, but there is no toxic off-gassing."
Continuous exposure to OFRs is linked to:
learning deficits in children;
immune disorders;
decreased IQ;
cancer;
reproductive problems and many more.
#4 Cheap Glue
Are you familiar with that "factory" smell of a mattress that appears in a room after you got it out of the box?
Here's the thing:
One of the possible causes of its occurrence may be the glue that holds the layers of the mattress together.
And the poorer the adhesive properties of the glue, the more of it might be needed in order to secure everything together (hence the higher toxicity potential).
In addition, glue can react with materials directly, creating other toxic substances during this reaction.
#5 Other Possible Ingredients
Now, some compounds (they are listed below) typically aren't added during the foam production.
But they can still appear inside your mattress as a chemical reaction byproduct.
Formaldehyde can appear in your mattress if during its production cheap glues or plasticizers were used. Continuous exposure to this chemical may lead to skin irritation, coughing, watery eyes, and burning sensations inside your mouth or nose.
Vinylidene chloride sometimes appears as an intermediate compound during PVC manufacturing process. Long-term exposure in humans can affect kidneys, liver, and CNS and may cause spasms.
Methylbenzene (toluene) is a dyeing agent. Prolonged inhalation of this compound can affect the nervous system.
Dimethylformamide (DMF) can be easily absorbed through the skin and has a hepatotoxic effect.
Conclusion
There's no room for compromise when it comes to your little one's health.
Therefore, buying an organic mattress not only will be a useful investment for the first years of your baby's life but also will help them avoid serious health problems in the long term.