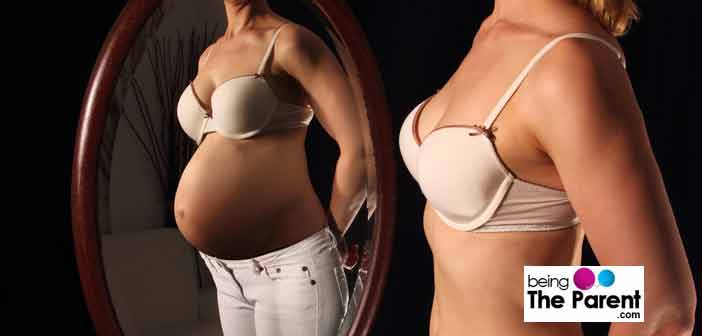 Let go off the sad memories in the joy of new birth
Undoubtedly, abortion or a miscarriage is a very distressing experience. The immense guilt, the hopelessness, and the pains of a negative relationship all take their toll. You naturally feel as if you killed a part of your being. However, life is as much as about deaths, as it is about rising from the ashes like a Phoenix. Many women conceive even after multiple abortions. You are literally reborn again in the joy of being a new mom after surviving all the stress.
Is it safe to try for a baby after a previous abortion?
Do note here the 7 basic aspects of trying to conceive after abortions
Is it safe to try for a baby after a previous abortion?
If the abortion has been carried out medically, chances of a complication are almost nil. Doctors usually recommend to wait for months, so as to heal the body and attend to prior deficiencies, if any. If there have been any complications, the medical reasons should be analyzed and then appropriate measures should be taken.Some women do not really give their bodies time to heal, and this puts both them and the baby in considerable risk. It is best to consult a gynecologist before actually conceiving post an abortion.
Do note here the 7 basic aspects of trying to conceive after abortions
Check whether the reproductive system is undamaged: Advanced medical facilities make abortions very safe for the mother nowadays. There are little or no risks of contacting infection or damaging your internal organs. Nevertheless, you should always contact a good specialist to confirm whether your reproduction system is capable of handling the responsibility of pregnancy. It should be clear after a few tests some diagnosis. Your capacity to release eggs is not hampered by a good abortion procedure
Be especially careful after multiple abortions: Women who have undergone multiple abortions need not worry even! Yes, the procedures may have weakened your cervix, but it can be strengthened. Look up the well-known physical training schedule called the Kegel Exercises. Following the Kegel exercisesregularly will strengthen your uterus over time. Firstly, do not assume already that you have a weak uterus. You are internally stronger than you think! Visit a doctor for a clear evaluation. Even when the cervix is weak, you can still conceive. However, the doctor may need to stitch it close to keep the growing baby safely in place
Do not try soon enough: Everything needs time to heal. Trying to conceive soon after an abortion is actually dangerous. You can naturally understand why. Your uterus has gone through a lot of stress. All those medications, contractions, and bleeding have naturally weakened you. Both medical and suction abortion affects your body and mind. First, you should settle in your mind, and accept this strange phase of your life. Once you accept it, you will find the ways to make it better. Wait for at least an year after abortion to get pregnant
Make sure contraception is there: You will obviously be having sex also after losing the baby. There should not be the feeling of any guilt here! Good sex is proportional to make you feel-good, and you need to get over the depression. It is perfectly alright, but just ensure that your partner is using contraception. You cannot afford to get pregnant right away! Try to avoid those birth control pills as the hormonal changes can further affect your weakened reproductive system
Always proceed with good specialist advice: Consult a good gynecologist first whenever you are trying to conceive after abortions. Every woman is unique! Your body always deserves a special checkup to make sure that you can sustain the stress of pregnancy. First, you need to be ready emotionally. That will kind of gather your energies and keep your body eager to hold a baby. Once you are fully sure, take the doctor's advice on whether your body can handle the responsibility
Have sex in full consent: Your internal mechanisms quite obviously depend on the feedback from your mind. When you are forcing yourself into having sex to have a baby, it may not be that successful actually. You may do the act, but your brain takes the subconscious restrictive signals as prohibitive.
As a result, problems begin to show. You have to deal with erratic periods, intense mood swings, and other issues. Have sex only when you are in full consent. Getting into the sack daily somewhat makes it a mechanical habit, fading the special feelings associated with lovemaking. Keep it occasional, and, well, you may as well hit the mythical big O!
Consider assisted pregnancy: Women who have had an abortion before may develop issues to be pregnant afterwards. The body is mysterious, and very unpredictable, so to say. All hope is never lost though! Assisted fertilization procedures such as IUF and IVF regularly make miracles possible. Find a good facility. Schedule visits. Evaluate the options. In IVF, the fertilization is made to happen outside the body in special petri-dishes, and then the fetus is implanted. In IUF, the fertilization is assisted inside the uterus. Usually, IUF is the first choice