The chilly winters are here! Cold weather makes new mothers worried about how to keep their newborns warm and safe from cold. Heaters and blowers are a good option to keep your baby warm during winters till the time they are used wisely with some precautions. During winters, problems of cold and cough, blocked nose etc increases. Keeping the baby warm will reduce these problems to a good extent. However, with a baby in the house, it is only wise to exercise some precautions when it comes to using heating equipment in winters.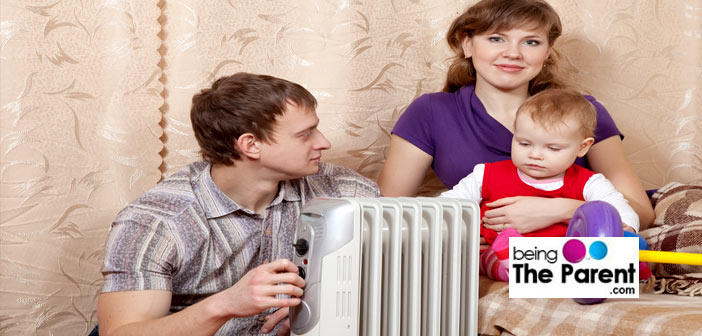 Precautions To Be Exercised When Using Heaters And Blowers In Winters
Heaters and blowers absorb the moisture from the air thus increasing dryness in the room. In extreme conditions, it may dry nasal passage of your baby causing bleeding. Good quality humidifiers can be used to overcome this problem or the trick of keeping water bowl in the room can help
Do not dress your baby too warm if the heater is on, she might get over warmed causing sweat and discomfort. If you keep the heater always on, the baby may find it difficult to breathe due to suffocation (which she will not be able to tell you). So be careful about it. Dressing the baby in layers would be wise
Let the air of the room change after regular intervals by keeping the door or windows open for some time and allowing fresh air in and thus allowing circulation of air. Never keep heaters or blowers near to the baby. A baby who can crawl will find it attractive and may as well hurt himself. When it's not very cold, 'warm' mode should be selected instead of 'hot' mode
Keep the heater or the blower away from your baby's reach, especially if she has started to crawl or can walk. These appliances can pose serious threats to your baby with their bright coils looking like colorful toys to her. Also ensure that the heater is not placed next to any inflammable object – rugs, carpets, wooden furniture, bed etc.
Read the instructions given on heaters on how to use it properly and safely. It increases the life of heaters. There are so many varieties in the market that it becomes difficult to choose the correct one. Heaters with thermostats are more money efficient. Go for portable and handy heater which can be easily moved here and there. Oil heaters are considered as safer than electric ones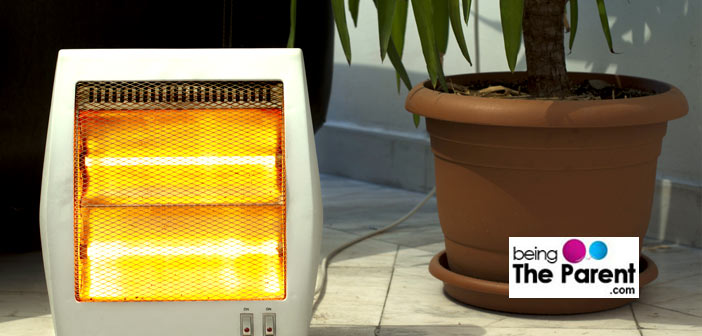 Which Heater Is Best Suited For A Home With Baby?
The market in winters is flooded with various types of heaters, are electric coil heaters, halogen heaters, electric fan heaters and oil heaters. Apart from your budget, do keep in consideration the brand warranty, features and your needs. Listed below are some pros and cons of heaters:
Some people feel that halogen heaters are better than electric coil or oil heaters because their surfaces do not heat up too much. It may also not turn cool immediately after turning off, and this will give your baby time to adjust to the temperature change
Most oil heaters switch off immediately if their position is displaced, like your baby knocks it down
Electrical fan and coil heaters are known to be priced in an affordable range. They heat up and cool down quickly and are easily portable
Coil heaters can look attractive to your baby and she can hurt herself trying to reach the bright, orange coil
All heaters suck up moisture in the air and can leave your baby's skin dry and parched
Coil heaters also pose fire threats and can leave the room stuffy and hot, as coil heaters heat up too quickly
Oil and halogen heaters are expensive then other heating appliances
Having heaters and blowers at home does not mean that this is the only way to keep your baby warm. During daytime, you should expose your baby to sunlight especially during morning hours. Sunlight is necessary for the baby to fulfill the requirement of Vitamin D. Lie her down on terrace on mat, remove her sweater and let her play in sunlight for some time. Using heaters for extreme cold when it's cloudy is good but if you use it in excess, your baby may not feel comfortable when you go out at the places where you will not get heaters.
Click here to read more about winter care for your baby and here to know how to take care of your baby's skin in winters.