The benefits of breastfeeding your newborn extends well beyond the basic nutrition and health benefits attached to it. Breast milk is loaded with diseases-fighting components that protect your baby from many illnesses in addition to all the vitamins and nutrients it contains. All these are very essential for your baby in the first six months of life. Choosing to breastfeed or bottle-feed the newborn is a very personal choice for every mother and it is one of the first major decision that every new mother needs to make in relation to their baby. However, WHO (World Health Organization) as well as the AAP (American Academy of Pediatrics) have recommended that breast milk is the best that any mother can provide her child.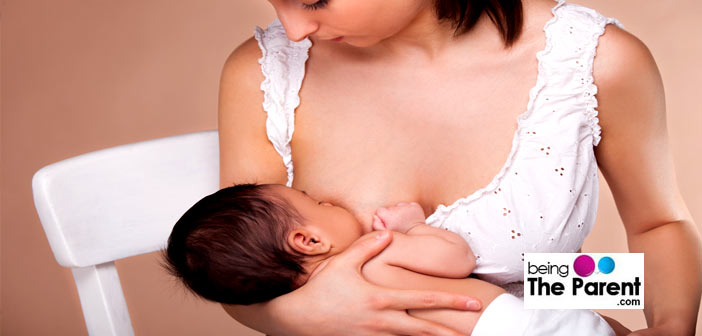 AAP also suggests that it is important to exclusively breastfeed your baby during the first 6 months of life as it has lasting effects on the baby's development and overall health. It is not only babies, but even the mothers benefit a lot from breastfeeding their newborn.
Just like any other natural bodily functions, breastfeeding is also natural and God's gift to mankind. But unfortunately, due to the taboos surrounding breastfeeding in many societies, women aren't able to talk about it openly. Nursing mothers are still expected to cover themselves while they are feeding the baby in a public space. As a result of this, new mothers do not know where to turn for advice related to breastfeeding. So, here are some really good and important facts about breastfeeding that every, mother should know.
8 Breastfeeding facts that every mother should know
Healthier baby
Breast milk gives the baby the ideal nutrition to grow and develop with a perfect mix of vitamins, fat and protein. All this packed in the form breast milk is more easy for the baby to digest than formula milk. Babies who are breastfed are more likely to gain the right amount of weight as they grow protecting them from becoming over-weight.
Protects infants from childhood illness
The antibodies present in the breast milk help to fight off viruses and bacteria that may affect the baby's health. This also lowers the risk of your baby having asthma and allergies. Babies who exclusively breastfed in their first 6 months without introducing formula, are noted to have fewer ear infections, respiratory illnesses and diarrhea. They also face fewer trips to the hospitals and doctors.
Stronger bones
Like we said earlier, even mothers benefit from breastfeeding. They have lower risk of postmenopausal osteoporosis. When a woman is lactating, her body absorbs calcium much more efficiently than otherwise. Although bones such as the spine and hips may seem to be weaker during weaning, six months later they will become denser than ever. These strong bones help avoid bone related problems as the woman ages.
Gives higher calcium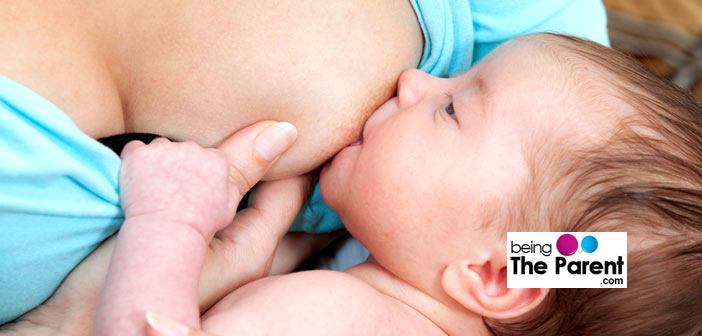 Breast milk has the optimum amount of calcium that is required for an infant. But formula milk does not naturally contain the same amount of calcium, hence a little more calcium is added to formula powders. Therefore, a baby which is breastfed takes in more natural sources of calcium than formula fed babies.
Lower SIDS risk
Breastfeeding your newborn for up to 6 months can help prevent SIDS (Sudden Infant Death Syndrome) by half because these babies tend to wake up often from sleep at night which in turn prevents SIDS. SIDS is the sudden death of an infant less than 1 year old in their sleep due to the lack of a chemical called serotonin in their brain. In addition to breastfeeding, ensure that the baby's crib or bassinet is free from toys and clothes.
Long-term protection for baby's health
Breastfeed is beneficial in the long run too as the child is protected against the risk of developing chronic health conditions such as diabetes, celiac diseases and Crohn's disease.
Breastfeeding reduces mother's risk of ovarian and breast cancer
Just like how it protects the mother from osteoporosis in old age, breastfeeding also reduces the risk of ovarian and breast cancer for the mothers.
Helps mother heal faster in the postpartum
The release of oxytocin while nursing helps contract the uterus and reduce post-delivery blood loss. It also helps your uterus to return to its normal size within 6 weeks when compared to 10 weeks if you don't breastfeed. This also helps you save time and money as you don't have to buy formula, sterilize nipples and bottles and in turn gives you time to relax and bond with your newborn.
Few more benefits of breastfeeding
Since your baby depends on the nutrients from your breast milk, it will encourage you to make healthier food choices.
It helps in managing the postpartum hormones.
Exclusive breastfeeding can cause periods to delay post childbirth which can be twice as long than those don't breastfeed.
It also helps the baby to see the world friendlier because it boosts production of oxytocin which is a feel-good hormone.
It makes night feeds a lot easier and convenient as this milk is always safe, at the temperature and fresh.
It is also an eco-friendly option as there are no bottles to wash or formula cans to throw away.
The ABCs of Breastfeeding
A = Awareness. Watch out for the baby's signs of hunger and feed as and when your baby is hungry. This is called "feeding on demand". First few weeks after birth you may be feeding at least 8 to 12 times a day. Do not wait for your baby to cry as it is a sign that he or she is too hungry.
B = Be patient. Every time you breastfeed you should do it as long as your baby wants it and wait for the baby to unlatch. Do not hurry baby to finish fast. Babies typically feed for 10 to 20 minutes on each breast.
C = Comfort. This is very important. You must create a relaxing environment while feeding as this will increase the flow of milk. Place some comfortable pillows on your back and neck and to support your arms before you start feeding.
The images that you see on the internet of mothers breastfeeding their babies make it look so simple, but most women require help and coaching in this regard. These advices can come from your nurse, doctor, family members or friends also because most probably they have also had the same questions in their mind after their baby was born. Do not hesitate to reach out to them to clarify your doubts because breastmilk is your baby's birth right and you have just one chance to get it right!